NFL Draft
Browns
NFL
Browns' draft hinges on success of Kizer.
The NFL draft crew gauges what the Browns will get out of QB DeShone Kizer and how it will determine the success of Cleveland's draft, but don't expect to see him in 2017.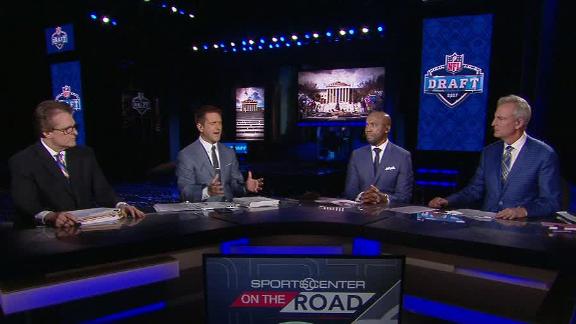 Bengals
NFL draft
Bengals
NFL
Mixon emotional after being drafted by Bengals.
Joe Mixon admits that he's overwhelmed and thankful to the Bengals for trusting in him. Mixon was selected 48th overall.
Ballmer amped up as Clippers force a Game 7.
Austin Rivers' 3-pointer got Steve Ballmer pumped, but Chris Paul's 29 points got the Clippers a Game 7 date with the Jazz.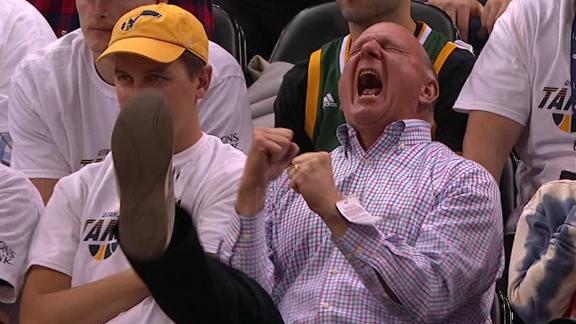 Celtics
NBA
Celtics
NBA
Celtics
NBA
Celtics easily advance to face Wizards.
The Celtics use great passing to get it to Avery Bradley, who knocks down a 3-pointer as Boston dominates the Bulls en route to a Game 6 win and a date with Washington in Round 2.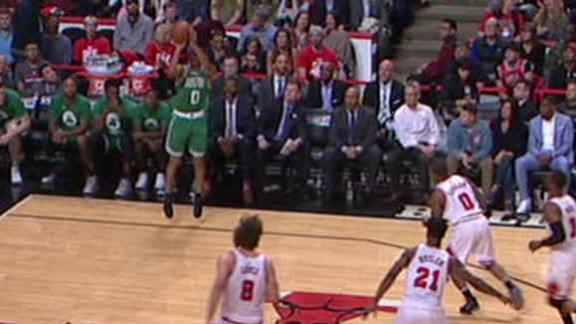 Wall blows by Hawks into the 2nd Round.
John Wall goes full speed ahead and makes a driving and-1 layup late in the fourth. Wall led all scorers with 42 points as the Wizards advanced to the next round.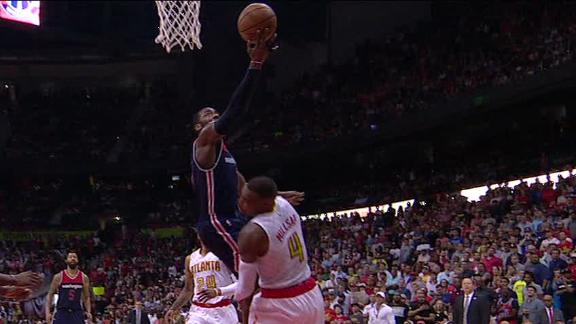 NFL draft
Steelers
NFL Draft
Steelers take hometown product Conner in third round.
The Pittsburgh Steelers select RB James Conner, who battled Hodgkin's lymphoma to get back on the field.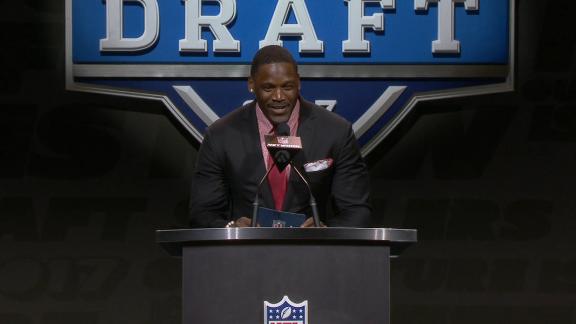 Browns' first-round draft picks throw out first pitch.
Myles Garrett, Jabrill Peppers and David Njoku take to the mound for the ceremonial first pitch in Cleveland.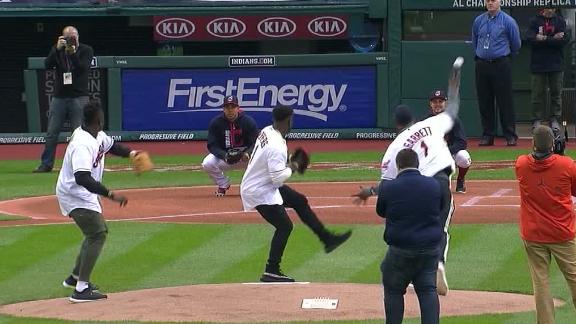 Blues
NHL
Tarasenko scores twice in Blues' win.
Vladimir Tarasenko ties the game in the first period with a power-play goal and follows with a game-winning goal in the third to tie the series with Nashville.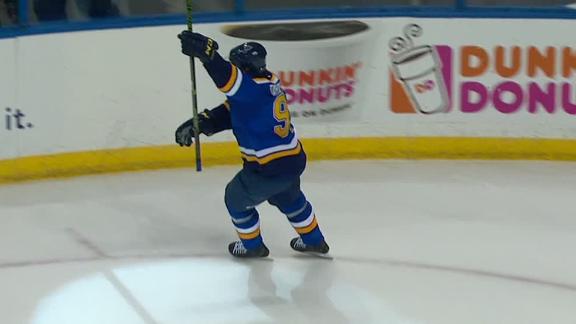 Yankees
MLB
Yankees walk off on Holliday's 10th-inning homer.
Matt Holliday completes the Yankees' comeback over the Orioles with a three-run home run in the 10th inning.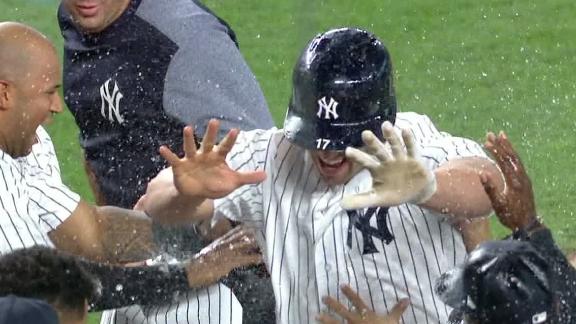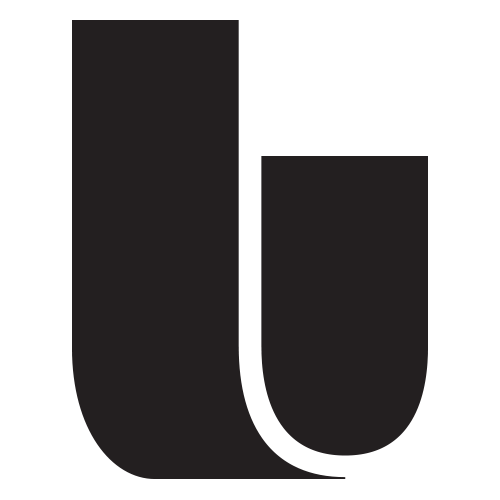 The Undefeated
NFL draft
Cowboys
NFL draft
Cowboys legend riles up Philadelphia crowd.
Former Dallas All-Pro wide receiver Drew Pearson has a little fun with the crowd before announcing the second-round selection, CB Chidobe Awuzie from Colorado.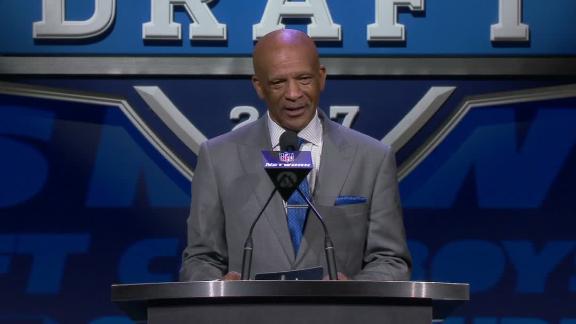 49ers
NFL draft
Reuben Foster hangs up on Saints for the 49ers.
The former Alabama star shared his first-round phone call debacle in which San Francisco interrupted his call with New Orleans.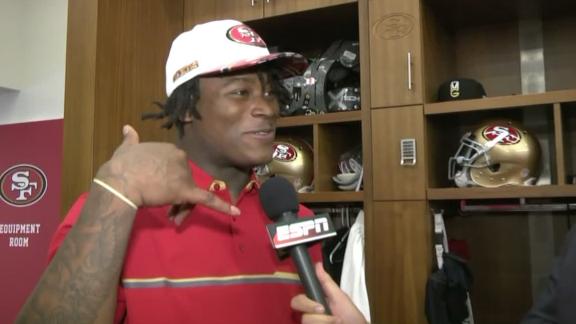 Michigan
College football
Michigan
NCAAF
Michigan
NCAAF
Harbaugh: Feels good to be back on the field.
The Michigan football team wrapped up its sightseeing in Rome and headed to the football field for some much-needed practice.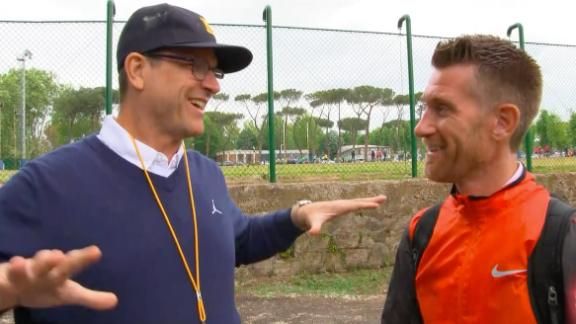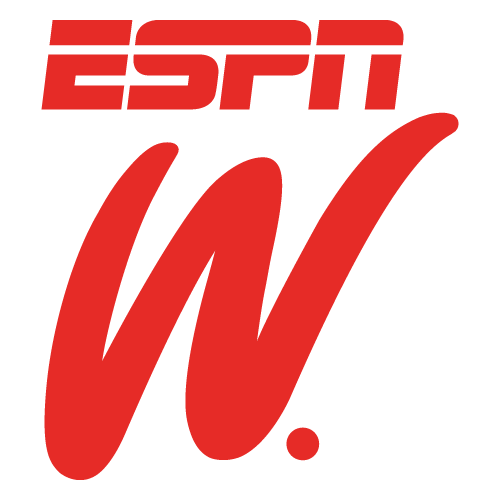 Ray Rice interview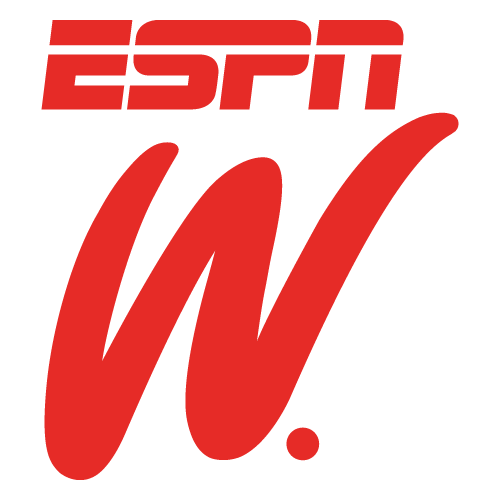 espnW
Janay Rice: That was a matter of 10 seconds in our life.
Janay and Ray Rice discuss how they are moving forward with their lives and relationship after a 2014 domestic violence incident changed everything.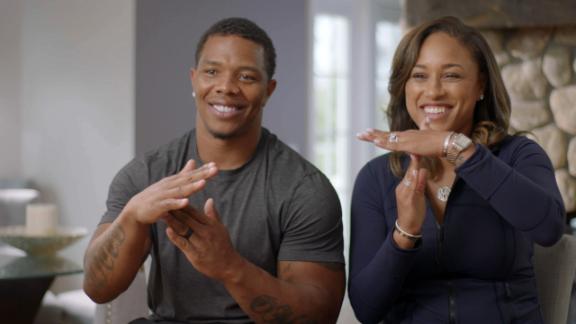 Customize ESPN
On This Date: April 28, 1967
On April 28, 1967, heavyweight champion Muhammad Ali informs the world that he refuses to fight in the Vietnam War, on the grounds that his Muslim faith prohibited participation.
Inside the Spurs' success
Soobum Im-USA TODAY Sports

The Spurs are on the greatest active streak in sports. How do they do it year after year?
Mystery of Biker Sherlock
Robert Beck for ESPN

Former action sports star Biker Sherlock lived loudly, but at the time of his suicide in 2015, he had become a different person -- anxious, confused and despondent. Solving the mystery of why became imperative for his widow Amy to move on.
Jon Lowenstein/NOOR for ESPN

Watch "We The Fans" to follow the stories of the Chicago Bears faithful of Section 250 in an eight-episode documentary series on ESPN.