Who is the Sox shortstop of the future?
October, 18, 2009
10/18/09
2:54
PM ET
By
Peter Gammons
| ESPNBoston.com
Kendry Morales has been telling his Angels teammates and coaches, "Wait until you see the new Red Sox shortstop." The descriptive word Morales uses for Jose Iglesias is "great," which falls in line with one Cubs report that "he is the best defensive shortstop to come along in years," a report seconded by a Texas Rangers team that got to watch Omar Vizquel, and by one general manager who says "Iglesias has the best hands I've ever seen."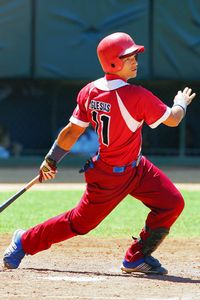 STR/AFP/Getty Images
Perhaps bigger than any test of skill on the field will be how Cuban defector Jose Iglesias, 19, adjusts to a new culture.
The comparisons with Vizquel are unfair. Iglesias, a 19-year-old Cuban defector whom the Red Sox signed in July, is a teenager in his second month in this culture, while Vizquel is a certain Hall of Famer. There are concerns about how Iglesias will adjust to American professional pitching, and where his offensive ceiling may lie. But the fact his U.S. debut is in the fast Arizona Fall League is an immediate test for his adjustment, and that his two games for the Mesa Solar Sox have produced a double, a homer and a single in five at-bats is an encouraging start to what will be a long process of enculturation.
Boston minor league coordinator Rob Leary was encouraged by Iglesias' enthusiasm for learning his new culture, which is no small matter. The process is treacherous for any teenager coming from a different culture, which is why Red Sox vice president of international scouting Craig Shipley figures that when a club signs a 16-year-old from the Dominican Republic or Venezuela it takes a minimum of six years to determine whether that player is a legitimate prospect. There is the language issue, the nutrition -- understand, many kids have to learn to play with different bodies when they grow two to five inches and fill out by 20 to 50 pounds -- and several levels of comfort zones.
For Cuban players, the enculturation can be the most difficult because of the society in which they are raised. "Suspicious" is a word one often hears when it comes to Cuban baseball immigrants. If you came from their culture, you might have a hard time not being suspicious.
When I was in Cuba for 10 days in March 1999 (where I met the then-15-year-old Morales), one night we were driving around Havana after an Industriales-La Isla playoff game. There was a line of people down a dimly lit street, which piqued our curiosity. "You would call that a 'snitch line,'" our guide from the ABC office in Havana said. "People get extra food stamps or different credits for telling on their neighbors. It pays to snitch on neighbors and friends."
Livan Hernandez had few social problems mixing into the Florida culture, although he did balloon up with the change in diet. Orlando Hernandez was guarded and often called suspicious, but El Duque is very smart. He was in the majors for several years before the media found out he learned English in his second winter in the United States.

For now, Iglesias is a promise worth following. Jed Lowrie is the more immediate issue.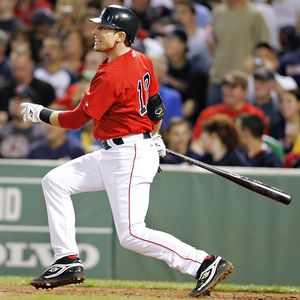 David Butler II/US Presswire
The Red Sox believe that, if healthy, Jed Lowrie can be their everyday shortstop.
The 25-year-old Lowrie this week had his surgically repaired left wrist rechecked in Arizona and was told he should have a normal recovery and full strength in both hands and wrists. "It was," Lowrie texted, "a relief."
The Red Sox, who have the option of bringing back Alex Gonzalez to man the shortstop position in 2010, cannot simply accept the hope that Lowrie will indeed be 100 percent by April, especially after what he went through this past season. But if Lowrie is healthy, they believe he will be their shortstop -- an intelligent defender who reads swing paths and pitches, has slightly below-average arm strength and an understanding of how to make the plays. When he started in Yankee Stadium against CC Sabathia in September, Lowrie gave the Sox a glimpse of what he can be, taking Melky Cabrera to the center-field wall off Sabathia and easily making a difficult play on a chopper over the mound.
Lowrie originally injured the wrist in April 2008, yet after coming up with a slight crack managed to hit .258 with a .758 OPS and 30 extra-base hits in 260 at-bats. The difference in hand strength showed, as he batted .338 with a .934 OPS against lefties. But the strength wore down come September, when he hit .213. Then came the end of spring training this season, a horrific start and the surgery.
Healthy, Lowrie's ceiling is viewed as 40 to 50 doubles and 12 to 15 homers per season. The American League extra-base hit leaders among shortstops were Cleveland's Asdrubal Cabrera (52), Tampa Bay's Jason Bartlett (50), Toronto's Marco Scutaro (48) and New York's Derek Jeter (46).
There are several shortstops in the hopeful category up and down the organization. Yamaico Navarro had hamate bone surgery and batted only .240 on his climb from Single-A ball to Portland, but has shown flashes. Ryan Dent, 20, hit .254 with 37 extra-base hits at the Single-A level. Oscar Tejeda, 19, progressed in Greenville, and 19-year-old Derrik Gibson hit .290 with 28 steals and was voted one of the New York-Penn League's best prospects.
And then there's two-way player Casey Kelly, who is playing shortstop in Arizona. The Red Sox hope he will come to the Zack Greinke realization that he can make it to Boston quickly if he'll pitch.
One Red Sox official says "sometime around June next year someone'll ask, 'Did you see this coming with Jed Lowrie?' Of course. But it's part of the learning process." A process Jose Iglesias has just begun.