High and Inside: 'Tek on the bubble
November, 23, 2010
11/23/10
9:10
AM ET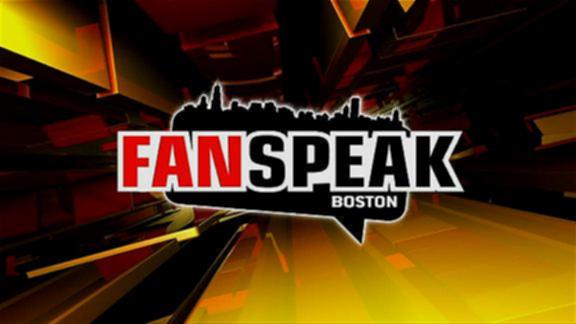 * I will be very surprised if ...
The Red Sox offer salary arbitration Tuesday to
Jason Varitek
. The Red Sox captain exercised his $3 million player option after the Sox declined to exercise $5 million club option last season, and did not meet any of the performance incentives in his contract that would have netted him an additional $2 million. Every indication I get is the team is prepared to turn the page. The Red Sox could still sign Varitek if they don't offer arbitration, but I don't see it. Jason wants to keep playing, so he'll get a job, but it won't be here. (You know where to e-mail me if I'm wrong).
[+] Enlarge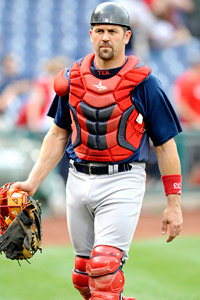 Rich Kane/Icon SMIThe Red Sox have until midnight to decide whether to offer catcher Jason Varitek arbitration.
* The envelope please:
As I wrote Monday, I expect
Josh Hamilton
of the Rangers to win the AL MVP award when it is announced Tuesday afternoon. I'm curious to see whether
Adrian Beltre
cracks the top six; I'll be shocked if he isn't in the top 10. I had an MVP vote this year. I'll share my ballot Wednesday after the results are announced.
Newly enfranchised:
Speaking of voting, congratulations to my good friend Gaku Tashiro of Sankei Sports Daily, who this season completed his 10th year as a member of the Baseball Writers Association of America and thus becomes the first-ever Japanese reporter eligible to vote for the Hall of Fame.
* Sox don't get 'em all right:
ESPN colleague Keith Law notes that among the Sox players eligible in the Rule 5 draft is Jason Place, the South Carolina high school outfielder who was drafted in the first round (No. 27) by the Sox in 2006, one spot ahead of
Daniel Bard
. Place hit .127 in 25 games with Double-A Portland.
* On the chatboards:
Over at sonsofsamhorn.net, there's a lively debate (and a poll) over which player the Sox should strive most to acquire,
Justin Upton
or
Adrian Gonzalez
. Let me share the POV of Bdanahy14:
"The question was easy to answer from a 'gut reaction' standpoint. It's Upton. Has to be Upton, he is 23 years old and has the upside of a Woolly Mammoth (pretty sure that doesn't work - but it's Monday morning and it's all I have to offer). And, in the end, after thinking about it closely, I still voted for Upton… but it was a tougher choice than my 'gut' wanted it to be.
"In Upton, you have the potential perennial all star at 23 years old entering his prime years. You have him locked up through 2015; paying him $4.25M this year, then $6.75, $9.75M, $14.25M, and $14.5M the following years respectively. But the key word back there is 'potential'. He has an incredible 21 year old season, with an OPS+ of 129 -- but that season has been bookended by two with a slug % drop of 80 or so points. Taking a closer look at 2009 to try and see where the surge in power numbers came from ... looks like he hit more ground balls, struck out a lot less, and when he hit fly balls -- they cleared the fence more often -- HR/FB rate of 18.8% compared to 12% in 2008 and 14% in 2010). And he had a lot of success against the fastball in 2009, which went away in 2010.
"But he almost has 60 home runs before his 23rd birthday -- and even with a 30%+ K rate -- it is hard to ignore that he clearly has loads of future superstar potential. But, still -- that is a lot of 'usually', 'potentially', 'future superstar' talk for a move that will need both 50+ million over 5 years and a significant depletion of our farm system ...
"On the other hand - with Adrian Gonzalez, 5 years Upton's senior… you're getting a known entity. Over the past 5 years he has had an OPS+ over 125 every year with the past 3: 139,. 162, 159. If you trade for him this year, he is due $5.5M -- but after that he will require top tier 1B money… $20M+ AAV, and years. I don't think there is any need to question the production we will get from Adrian Gonzalez offensively, but the question is this: Is one year of Adrian Gonzalez at $5.5 coupled with the ability to take him off of the free market and lock him up long term during the season worth the cost of players San Diego will require to move him?
"And maybe most importantly, who do the Red Sox need more… what fits better.
"Each trade would allow us to put in different chips. Bringing in Adrian Gonzalez makes it easier to move Rizzo and/or Lars. Upton builds a case for Kalish/Ellsbury. Upton would require much less money over the next 5 years from a payroll perspective. Trading for Upton would allow us to make a more aggressive move for Beltre at 3rd. Or, we could bridge and pay for Adrian Gonzalez (or one of the other big FA's) next year. Which also means, if you trade for Upton, there is the off chance you can still get Adrian Gonzalez ... that is not true if you trade for Adrian Gonzalez now.
"So, even with the potential risk of Upton never realizing his potential -- I think I go that direction. The Red Sox have been great at helping young talent develop. I'd like our chances with a natural talent like Upton."
Well done, sir.
* Derek Jeter isn't walking through that door:
While the Yankees and Derek Jeter stutter-step toward a new contract, thought I'd mention the last ex-Yankee to go directly from the Bronx to Boston. That would be
John Olerud
, who signed with the Yankees in mid-season 2004 after being released by the Mariners, then signed as a free agent with the Sox the following May and played 87 games for Boston, with a .795 OPS at age 36. Lefty reliever
Mike Myers
, who signed as a free agent with the Bombers in 2006 after playing the previous two seasons for the Sox, is the last Sox player to go directly to the Bombers.
* Boring? Sez who?:
Yes, the Sox TV ratings were down significantly last season, but I'm still having a hard time fathoming the argument that this Sox team is boring and need an injection of personality. The Idiots were a rarity in baseball. I'd argue that the game's box office was never personality-driven, but performance-driven. Fernando-mania was not a creation of Fernando Valenzuela's dynamic personality, but sprung from the magnificent improbability of this Mexican kid springing seemingly from nowhere and spinning one shutout after another (Not only did I once cover Fernando, I just watched the terrific film on him on ESPN's 30 for 30).
Pedro Martinez
had phenomenal charisma (just watch Ken Burns' "Tenth Inning" for a reminder), but people flocked to the Fens because he might strike out 15 or more on a given night. Manny amused, but it was his capacity to awe that made him such a fan favorite. Judging by the number of Ellsbury, Pedroia, Ortiz and Lester jerseys I see, the Sox have plenty of players who connect with the fans, and had the team stayed healthy and in the race last season, the numbers would have been there.
I'm with CEO Larry Lucchino when he says it's winning, and not the "size of the splash" that will dictate better ratings. How many baseball players right now have the kind of name appeal that will make a difference in how many tickets the team sells? Adrian Gonzalez and Justin Upton are both impact players, but box-office draws?
Albert Pujols
, if he chose to leave the Cardinals after 2011 (highly doubtful), now he would be a draw.
Tim Lincecum
, once every five days, sure.
Prince Fielder
, maybe, because of a cool name and the nightly chance he'd hit one into the harbor. Josh Hamilton, for his amazing back story, tremendous power and all-around game. But the list is a short one. Winning sells.