January, 17, 2018
Jan 17
4:13
PM CT
AP Photo/John RaouxScott Boras has a history of going deep into the winter to get top dollar for his free agents.
Everyone is getting nervous. By everyone, I mean those with a vested interested in the baseball free-agent market. Agents. Teams. Players. Fans. And, yes, writers, too. After all, the bugle sounds for spring training in less than a month, and we're not accustomed to this much late hot stove drama.
Day by day, we wait for the dam to break. Meanwhile, the theories for the free-agent freeze-out abound and somehow grow more ominous by the day. Yet, theory is theory: We don't really know what's at the root of all this. We also don't know if this is a one-year blip or the new reality for baseball free agency.
With so much uncertainty in the air, let's try to veer the conversation toward objective territory. Here's a question that we can at least approach with a little data analysis: Does a slow market favor the teams or the players/agents?
It's a simple question. Answering it is not simple. Here's what I did:
-- I compiled a database of free-agent signings that encompass the wild-card era (since 1994), based on data from prosportstransactions.com. I picked that data source because most of the signings listed there include the reported length of each contract, though there are gaps in the information. I plugged as many of those gaps as I could for multiyear deals. Each transaction is dated and flagged for contract length.
-- Not included: Option years, contract extensions and international signings. The aim is to capture deals signed during the winter free-agent process, so in-season signings also were omitted. I ended up with 2,130 signings in the database. Each signing that occurred in October, November or December was flagged as "early," while signings dated in January, February and March were marked as "late."
-- The signings database was merged with yearly WAR data from FanGraphs.com and salary data from the Lahman Baseball Database
January, 17, 2018
Jan 17
12:48
PM CT
By
Travis Sawchik
| FanGraphs
This is the quietest winter of recent memory, and the free-agent market is still largely frozen. It is particularly unusual to see so many quality rotation arms available in an industry in which the supply of frontline pitchers never exceeds the demand.
At some point, the ice-cold offseason will thaw, and the biggest names will begin to find work, presumably before pitchers and catchers report to the sun-soaked backfields of spring training complexes.
Although bullpens have taken on a greater workload, particularly in the postseason, no player impacts a game like a starting pitcher. The top free-agent arms available are usually signed by the New Year. While part of the lack of activity is likely due to stiffer penalties for exceeding the luxury tax and part of it is perhaps because executives are more leery of free agency while keeping an eye on next year's historic free-agent class, another part of it is caused by the growing divide between the Haves (the super teams) and the Have Nots (the rebuilding clubs).
Still, there are some teams for which a significant starting pitcher would move the needle.
Using FanGraphs' free-agent rankings, let's take a look at where the top four remaining free-agent starting pitchers might fit.
January, 17, 2018
Jan 17
9:26
AM CT
Free-agent pitcher Brian Duensing has agreed to re-sign with the Chicago Cubs, with the two sides coming to terms on a two-year, $7 million deal, a source confirmed to ESPN on Wednesday.
The deal, first reported by FanRag Sports, is pending a physical, a source said.
Duensing, a 34-year-old left-hander, went 1-1 with a 2.74 ERA in 68 relief outings for the Cubs last season. He pitched his first seven seasons for Minnesota and spent much of the 2016 season in the minors before earning a late-season promotion to Baltimore. He then joined the Cubs after their 2016 World Series title.
For his career, Duensing is 43-38 with a 4.01 ERA in 436 appearances, 375 of which have come in relief.
Duensing was drafted in the third round by Minnesota in 2005 and made his major league debut in 2009.
January, 17, 2018
Jan 17
6:15
AM CT
Brad Mills-USA TODAY SportsCubs fans are salivating at the prospect of landing star outfielder Bryce Harper next year.

His dog is named Wrigley, and one of his best friends is a star in Chicago. Does that make next winter's top free agent and the Cubs a perfect fit?

January, 16, 2018
Jan 16
12:00
PM CT
We're now within a month of the official opening of spring training, and we're still waiting for the mechanic to come fix the decidedly lukewarm hot stove. Of Keith Law's top 50 free agents coming into the winter, 30 remain unsigned, including eight of the top 10 players.
Rather than bemoan this year's winter inaction, let's start placing some of these free agents in their best possible locations. These don't have legal force -- at least not until commissioner Rob Manfred lifts the restraining order and allows me to present my proposal to be named baseball's first philosopher/king -- so consider these simply exuberant suggestions.
Each player's projection is based on if he signed with the team in question.
RHP Yu Darvish, Chicago Cubs
ZiPS: 13-7, 3.27 ERA, 168 IP, 141 H, 19 HRs, 54 BB, 204 K's, 3.9 WAR, 133 ERA+
There was a brief moment when this looked like it was a done deal, until the pitcher himself shot down and then mocked on social media the reports that he had come to an agreement with the Cubs. Still, it's hard to see many better fits. The team has lost Jake Arrieta from 2018, and ZiPS currently projects the team to have only the 10th-best rotation in baseball based on the current roster. With two of the usual suspects in Large Contract Signings, the Yankees and Dodgers, focused on getting under the salary cap, the Cubs might have a clearer field than usual to sign Darvish for big money and avoid a brutal bidding war.
To continue reading this article you must be an Insider
January, 13, 2018
Jan 13
11:53
AM CT
CHICAGO -- Cubs owner Tom Ricketts says franchise career home run leader Sammy Sosa needs to "put everything on the table" in regard to PED use during his playing days if he is to ever be welcomed back by the team.
"Players from that era owe us a little bit of honesty," Ricketts said Saturday during the team's annual fan convention. "The only way to turn that page is to put everything on the table."
The Cubs invited a couple dozen former players to the fan convention, but Sosa wasn't one of them.
Sosa played 13 years for the Cubs, hitting 545 home runs, including three years of 60 or more. He never officially tested positive for steroids.
He hasn't been invited back with the team in any official capacity since he retired after the 2007 season. Ricketts has been ambiguous in the past about what Sosa needs to do to be welcomed back, but on Saturday, he finally explained his feelings on the topic.
"I think we have to be sympathetic to that era ... but the players owe us some honesty too," Ricketts said in response to a fan's question during a panel discussion with ownership.
After the panel, Ricketts reiterated that message but refused to expand on his answer regarding Sosa.
"I just think we need to put everything on the table and move forward, full stop," Ricketts said.
Some might find some hypocrisy in Sosa's situation considering the team employed known PED user Manny Ramirez as a hitting consultant in recent years. But Ricketts intimated it's not steroid use that bothers him as much as the denials.
January, 13, 2018
Jan 13
7:55
AM CT
ESPN Illustration

From top-flight starting rotations, bullpens and defenses to lineups that won't quit, there are only a handful of teams in it to win it in 2018.

January, 12, 2018
Jan 12
3:52
PM CT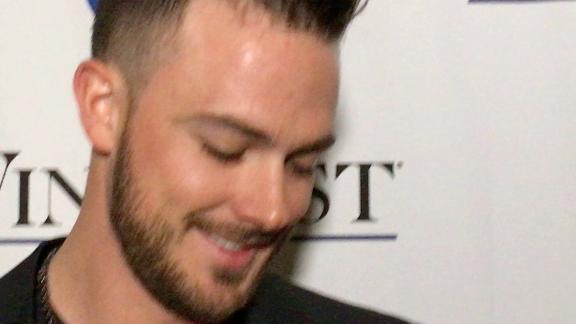 CHICAGO -- Former Rookie of the Year and MVP Kris Bryant received a record settlement for a first-time arbitration-eligible player on Friday as he agreed to a one-year, $10.85 million deal with the Chicago Cubs, avoiding arbitration, according to a source familiar with the situation.
The previous record was set by Ryan Howard, who received $10 million from the Philadelphia Phillies in 2008.
"I don't look at 'me' records," Bryant told reporters on Friday. "The records on the field are way more important, because when you're doing that, you're helping the team. ... you get paid millions of dollars to do something you've loved since you were 4 years old. I just feel so grateful and so honored to be with this team.
"I thought he got a fair -- and record -- award," president Theo Epstein said. "It just shows the special things he's been able to accomplish and the special teams he's been on as well."
Bryant, 26, is one of three players, along with Buster Posey and Howard to win both the Rookie of the Year and MVP before becoming arbitration eligible.
Bryant has 94 home runs in his first three seasons in the big leagues to go with a .288 batting average and .388 on-base percentage. He ranked third in WAR in 2016 and 16th last season.
Teammate Addison Russell also agreed to terms for 2018, receiving a contract for $3.2 million.
January, 12, 2018
Jan 12
6:30
AM CT
ESPN Illustration

Don't let the romanticism of October and November baseball cloud your judgment: Are the World Series clubs really at the top of the pack?

January, 12, 2018
Jan 12
6:15
AM CT
January, 11, 2018
Jan 11
7:27
PM CT
Associated Press
Nick Wosika/Icon SportswireThree-time All-Star Manny Machado made $11.5 million last year, when he hit 33 homers and 95 RBis.
NEW YORK -- The hot corner figures to be sizzling Friday when players and teams swap proposed salaries in arbitration.
Toronto's Josh Donaldson, Baltimore's Manny Machado, Washington's Anthony Rendon and the Chicago Cubs' Kris Bryant were among the more than 170 players headed to the exchange. But most are likely to reach agreement Friday, the busiest day of the offseason.
Machado and Donaldson can become free agents after this season and are expected to command one-year deals approaching or exceeding $20 million. A three-time All-Star, the 25-year-old Machado hit. 259 with 33 homers and 95 RBI last year, when he made $11.5 million. He has been mentioned in persistent trade rumors.
Donaldson, 32, is a three-time All-Star and the 2015 AL MVP. He rebounded from an injury-slowed 2016 to hit .270 last season with 33 homers and 78 RBI. Donaldson earned $17 million last year in the final season of a $28.65 million, two-year deal.
Rendon set career bests with a .301 average, 25 homers and 100 RBI for the Nationals and made $5.8 million. The 27-year-old is eligible for free agency after the 2019 season.
Bryant could break the record for highest salary among players eligible for arbitration for the first time, a mark set when first baseman Ryan Howard was awarded a raise from $900,000 to $10 million by a three-person panel in 2008 instead of Philadelphia's $7 million offer. Bryant, who turned 26 last week, was an All-Star in his first two big league seasons, hitting .292 with 39 homers, 102 RBI and a major league-leading 121 runs in 2016, when the Cubs won the World Series for the first time since 1908.
Bryant agreed last March to a $1.05 million, one-year contract, a record for an unsigned player under club control with less than two years of major league service, and batted .295 with 29 homers and 73 RBI.
January, 8, 2018
Jan 8
7:00
AM CT
ESPN Illustration

These young franchise shortstops have begun a rivalry that will last for years. But who's better?

January, 8, 2018
Jan 8
6:30
AM CT
Nam Y. Huh/AP PhotoJake Arrieta is a top free agent still wondering when his payday will come this winter.

This winter's freezeout of top free agents isn't an accident, but what's keeping the best available talents on the market into January?

January, 7, 2018
Jan 7
8:10
AM CT
ESPN Illustration

Starting with guys such as Nolan Arenado and Kris Bryant, third is stocked with top performers, but they can't all be No. 1. And where's Manny Machado?