Jones: 'We want to be conference champions'
March, 29, 2010
3/29/10
12:46
PM CT
By
Richard Durrett
| ESPNDallas.com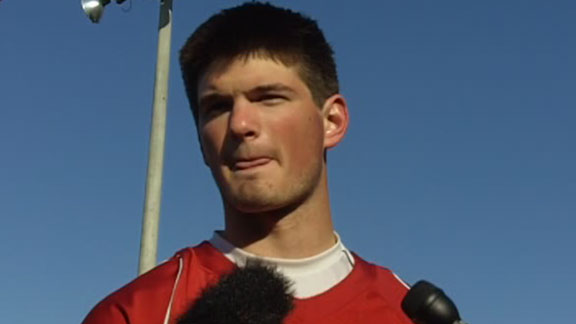 UNIVERSITY PARK -- SMU began spring football practices at 7 a.m. Monday on the practice fields adjacent to Gerald J. Ford Stadium.
It was a team full of vigor (even for Monday morning) and there was certainly some buzz surrounding the team's preparations for 2010 after such a solid finish to the 2009 season.
"Everybody has a lot more energy after a successful season," SMU coach June Jones said. "The guys worked real hard in the offseason and it's nice to get out and throw the football."
Jones said the team "bought in to everything we've been trying to teach them" in the past year.
"When you get into these situations, you want to teach the kids how to win consistently," Jones said. "Winning one year, 8-5, is not where we want to be. We want to be conference champions. We have to take the next step, which is winning on the road in confenerce and taking care of things at home. As you keep doing that and get more players in, your vision becomes bigger and being a top-10 team. We start 0-0 like everybody next fall and we have a tough road game early and fortunate to have some home games in a row. If the kids get off to a good start, anything can happen."
Jones was pleased with Kyle Padron's progress in 2009.
"You can tell he's pretty confident in what he's doing," Jones said. "He's going to get better and better. It's so fun to have a quarterback that now gets it. We're going to have some guys that can throw it in the barn there."
Jones said Padron's maturity and success will be important for the running game.
"We have some young kids coming in and young kids on campus and as Kyle gets to being more efficient throwing the ball, which he'll do this year, it gives the runner some opportunities to make plays."
More to come later.