New, old rivalries will exist in Pac-16
June, 10, 2010
6/10/10
1:07
PM CT
By
Jeff Caplan
| ESPNDallas.com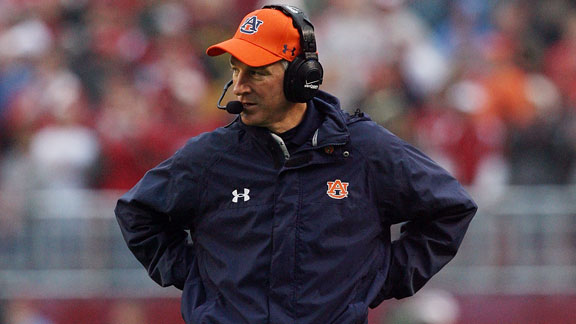 If the Big 12 folds and the six schools move to the Pac-16, yes, there will be hurt feelings at Baylor and Kansas and the other schools who will suddenly find themselves without a major conference home.
This expansion to superconferences is inevitable. It has come rapidly, but it is a function of the beast that is athletics in this country. Money and TV contracts define the boundaries. Is it fair? No. But, that doesn't matter.
For Texas, Texas Tech, Texas A&M, Oklahoma, Oklahoma State and Colorado, the Pac-16 promises riches beyond their capability in the Big 12.
But, I keep hearing, what about those great rivalries being destroyed?
Frankly, I don't see it.
Oklahoma and Oklahoma State obviously are prepared to ditch old rivalries from the Big 6, Big 7 and Big 8 days, but 14 years in the Big 12 South has worked to soften that blow. And as far as the Texas schools go, they give up little in terms of rivalries. Texas-Texas A&M, Texas-Oklahoma, Texas A&M-Texas Tech all will remain intact and all will play in the same division, meaning the same annual games.
In fact, a Pac-16, in which the six Big 12 schools -- Texas, A&M, Tech, Oklahoma, Oklahoma State and Colorado -- is the Big 12 South with Colorado replacing Baylor. An eight-team division would also include Arizona and Arizona State. Fine.
Texas and A&M fans might miss filling half of Floyd Casey Stadium in Waco for road games, but -- and apologies to Baylor -- how much of a rivalry have those games been in, well, forever?
And there will be interesting new rivalries to begin. Texas-USC is immediate. Texas-UCLA will begin their matchup early with non-conference games set for 2010 in Austin and 2011 at the Rose Bowl. Oklahoma has played Washington and Oregon in recent seasons. Pac-10 and Big 12 basketball have already been competing for a couple years in the Hardwood Series.
I don't buy that a creation of a Pac-16 will destroy rivalries. All might not survive, but that's the cost of business. But, enough rivalries remain to keep fan interest high and more intriguing rivalries are coming.