Oklahoma: Five keys to beating Texas
October, 1, 2010
10/01/10
8:14
AM CT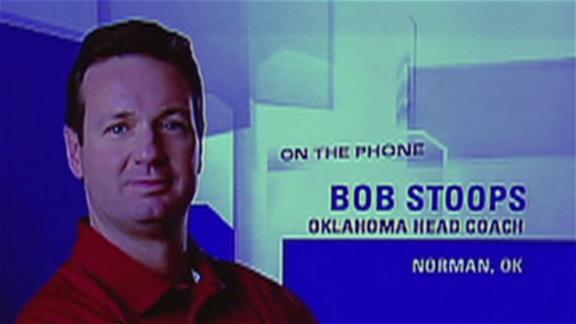 Make DeMarco Murray a factor
: Murray says doesn't remember the details of his spectacular performance in Oklahoma's only win over Texas in the last five years. He insists he's never seen a replay of his hurdling 65-yard touchdown run, the highlight of his 128-yard rushing day as a freshman in 2007. His two trips to the Cotton Bowl since then have certainly been forgettable. Murray has a total of 4 yards on 11 carries in his two losses to UT. The Sooners need him to get rolling again, especially since the team with the most rushing yards has won the Red River Rivalry the last dozen years. Murray rushed for 208 yards on 35 carries in the opener against Utah State, but he has averaged only 3.2 yards per carry in the last three games. "We need to be much more physical," OU offensive coordinator Kevin Wilson said. "Whether it's scheme, personnel or performance, we need to run the ball much better."
Get Ryan Broyles the ball:
Broyles beat the odds just by playing against the Longhorns last season only two weeks after suffering a hairline fracture of his shoulder blade. But the two-catch, 33-yard, one-touchdown performance is subpar by his lofty standards. He's completely healthy now and can claim that he's the nation's most productive receiver, ranking first in receptions (41) and second in yards (482) despite being the focus of every foe's defensive scheme. He's far from intimidated about facing three UT cornerbacks – Aaron Williams,
Curtis Brown
and Chykie Brown – who will be NFL draft picks. "Well, hopefully one day I'll be playing on Sunday, too," he said. "I'm looking forward to the challenge."
Prevent the big plays:
Big plays are the primary reason the Sooners rank a stunning 97th in the nation in total defense, 421.3 yards per game. Cincinnati racked up 461 yards while scaring the Sooners last week – and 269 of those yards came on seven plays. "We're just being too inconsistent," defensive end Jeremy Beal said. "It's just here or there guys messing up. It can be one guy each play. It's fundamental technique. We just need to fix it." UT's has trouble sustaining drives, but the Longhorns are loaded with speedy skill players with the ability to exploit mistakes by the Sooners.
Rattle Garrett Gilbert:
Texas' quarterback was one of the nation's top recruits a couple of years ago, but he's unproven at this level and will be making his Red River Rivalry debut. Gilbert threw four interceptions the last two weeks and has looked hesitant to throw the ball downfield. The Sooners' defense excels at forcing turnovers. They've come up with 12 takeaways this season – six fumble recoveries and six interceptions. They need to add to that total Saturday against a talented quarterback who is early in the learning process. "By the time that he leaves Texas, I think he's going to be really good," safety Jonathan Nelson said. "He has all the tools. Potential is the word that comes to mind. I'm sure he's going to have a great career. Hopefully, he doesn't start it this weekend."
Finish strong:
Oklahoma has been outscored by a 41-10 margin in fourth quarters this season. That's why the Sooners have had to sweat in the final minutes of three games despite leading by at least 15 points every week during their 4-0 start. OU isn't likely to have such a large margin of error in the final 15 minutes against their archrival. "We've got to show that killer instinct," linebacker Travis Lewis said.