How will Big East move impact TCU hoops?
November, 30, 2010
11/30/10
10:47
AM CT
By
Richard Durrett
| ESPNDallas.com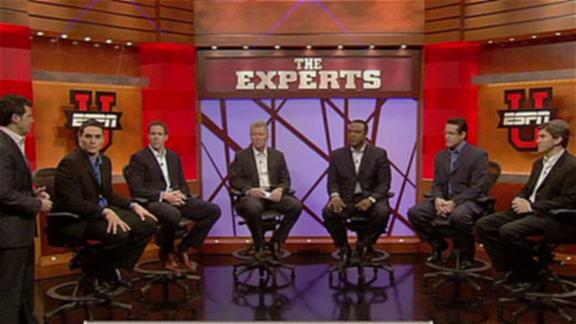 FORT WORTH, Texas -- The talk about TCU's move to the Big East has, rightfully, centered around football. But all of TCU's sports are making the conference change from the Mountain West to the Big East.
That means TCU's men's and women's basketball programs will be taking on many traditional basketball powers in a deep league.
TCU men's coach Jim Christian, who coached at Pittsburgh early in his career, knows all about the Big East and what it means to have to face tough competition like that on a regular basis.
"You're in a historic league, one with national champions and Hall of Fame coaches and great players," Christian said. "It's a tradition-filled conference and will be interesting for us. I'm looking forward to seeing the whole process unfold. We have to work hard and define who we want to be once we get to the Big East conference and that's going to be some great discussions."
And those discussions aren't just a coach with his players. TCU must decide how to best allocate its resources to boost the program if it wants to compete in a difficult league. Will that include more facility upgrades and an even stronger commitment to basketball? It will have to if the university wants to compete.
"It starts with recruiting and getting quality players and being in that league opens up a lot of doors," Christian said. "But it's a total commitment. You don't be those types of programs in those types of leagues without 100 percent support from the top on down. The Big East was founded as a basketball conference. I lived in New York and coached in the Big East. I understand the importance of it to all the schools there. I think it's an awareness with our university and we wouldn't be making this type of jump if we didn't have that kind of support and that's what is so exciting."
Does he expect his team to get beat up as he tries to build the program and compete in the Big East?
"Time will tell," Christian said. "I think we're so worried about what happened in the past that we're afraid to worry about what we can be. It can be the best thing that happened to us because it can open up a lot of eyes in playing in a big league. If we go about this thing the right way, it can be a great thing. It can separate us from a lot of people and open some doors."
Christian is excited about the chance to recruit players knowing he can sell the idea that they are playing tradition powers like Syracuse, UConn, Louisville and others in the Big East.
"It's new, it's different, it's something everyone knows," Christian said. "Recruiting is telling stories. But it's also hard work and relationships. It doesn't change the process, but it opens up some new doors hopefully and some things we can take advantage of."
Expect TCU to take some lumps in basketball because of this change. TCU AD Chris Del Conte takes the "rising tide floats all boats" approach to the change. That can work if TCU is committed. It will be an interesting thing to watch in the coming years.