April, 17, 2018
Apr 17
9:58
PM ET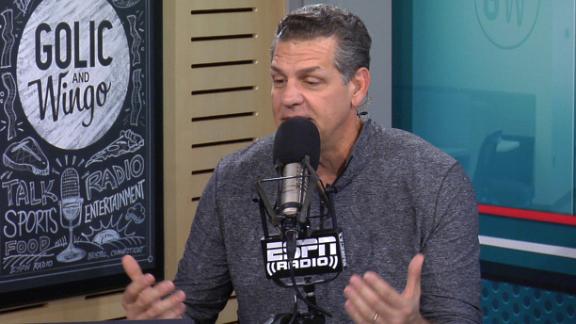 FRISCO, Texas -- Speaking for the first time since the release of Dez Bryant last Friday, Dallas Cowboys coach Jason Garrett said the move was made with careful consideration of a number of factors, from the wide receiver's production to his cost.
Bryant went three straight seasons without 1,000 yards and was set to count $16.5 million against the cap in 2018. After much internal deliberation, Garrett said the decision was made to part ways with the franchise's all-time leader in touchdown catches.
"Dez Bryant has been a great player for this franchise during his time here," Garrett said Tuesday at the Albertsons Companies All-Star Gala in which Pat and Emmitt Smith were presented a Lifetime Achievement Award for their charity work. "Certainly a playmaker, a difference-maker. A guy that we all love. Love him as a player, as a person and that will never change.
"It's a challenging situation. A lot of different factors go into these kinds of decisions and again the guidepost for all of this is: What's in the best interest of the Dallas Cowboys? And that's why we made this decision. Wish Dez nothing but the best going forward. He's a special guy. I love him. I will always love him and the impact that he's made on this franchise has been significant."
In an interview with NFL Network after his release, Bryant referred to "Garrett guys" and players who wear the "C," as captains, as playing a part in the team's decision. Dak Prescott, Jason Witten and Sean Lee were three of the Cowboys' six captains in 2017.