January, 18, 2018
Jan 18
7:00
PM ET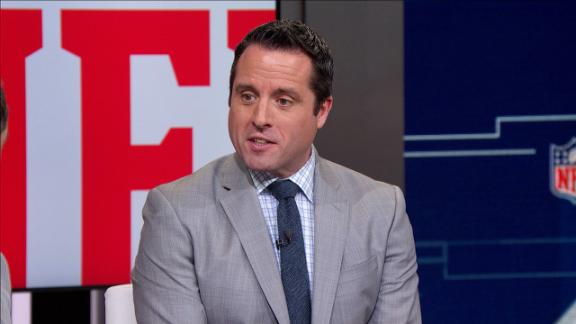 With the NFL down to its final four, 28 of the league's 32 teams are already thinking about next season. That also means 28 of the league's 32 fan bases are focusing on the offseason to come and what to expect from their team in 2018.
Of course, it's too early to have a strong sense about what each team's roster construction will look like. We don't know who will retire, where players will end up in free agency or who will end up drafting who when. All of that is true, but it doesn't make guessing or projecting any less fun.
So let's do that. I'm going to run through each team and project what I think their over/under will be in Las Vegas for the 2018 season. To do this, I'm using their performance from the 2017 season (and years past), applying whatever I learned from living in Las Vegas for a year and talking to bookmakers during my time at Grantland and making various assumptions about what each team will do during the offseason. These aren't the numbers I would project for each organization in 2018, but instead my guess as to what the actual lines might be come April.
For the uninitiated, an over/under bet on a team's win total is a bet on whether a team will finish with more wins than the listed total. The Patriots, for example, were posted with a 12.5-win total in 2017. An over bet would have required them to win 13 games, which they successfully accomplished. An under bet would have won if the Patriots had won 12 or fewer games.
Games that end in a tie count as losses.
If a team matches its over/under (as the Titans did by going 9-7 with a nine-win over/under), the bettor is returned whatever he/she bet without any profit or loss.