March, 23, 2018
Mar 23
8:00
AM ET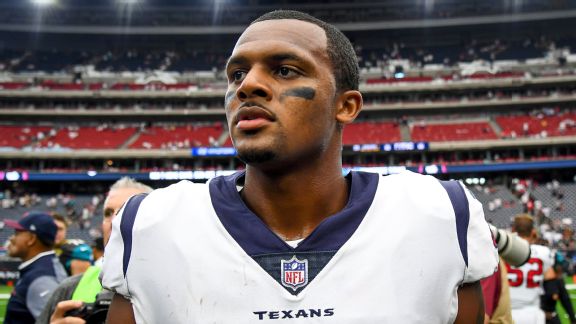 Shanna Lockwood/USA TODAY SportsDeshaun Watson should have a potent offense waiting for him when he returns from injury.

The Texans had money to spend, and spend they did, adding pieces on the offensive line -- to help protect QB Deshaun Watson -- and in the secondary.

March, 19, 2018
Mar 19
12:31
PM ET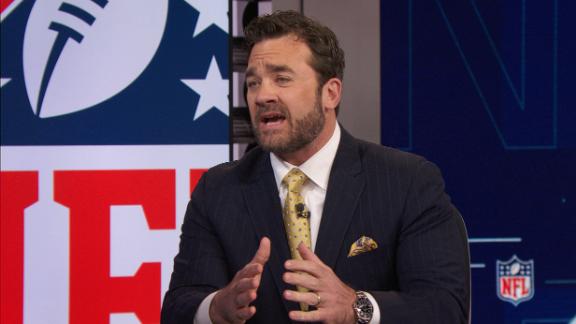 With the first wave of 2018 NFL free agency in the books, our panel of ESPN NFL Insiders is breaking down all the action and what it means.
Next up: There have been plenty of eye-popping contract numbers, but what have been the biggest bargain deals?
Here are the other topics our panel has hit this week:

What has been the best bargain deal so far?
Dan Graziano, national NFL writer: Tyrann Mathieu, S, Houston Texans. Mathieu refused a contract restructure in Arizona that would have dropped his 2018 pay from $11 million to $8 million and signed in Houston for $7 million. This is a gift for the Texans, who counted the secondary among their top offseason needs and got a low-cost, one-year deal on a player who has been an elite performer at his position when healthy.
March, 22, 2018
Mar 22
8:00
AM ET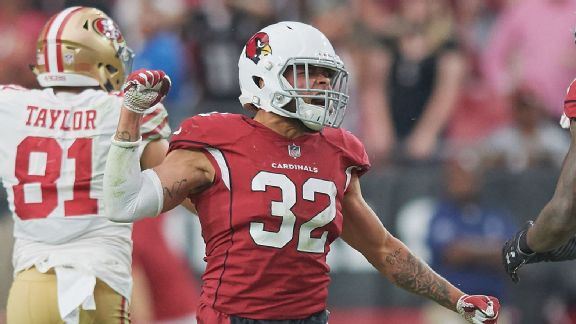 Robin Alam/Icon SportswireTyrann Mathieu is pumped about hosting a charity kickball game and football camp in his native New Orleans.

Tyrann Mathieu is putting a new twist on the charity event, as the Texans safety is hosting a charity kickball game to benefit New Orleans youth.

March, 20, 2018
Mar 20
8:00
AM ET
March, 19, 2018
Mar 19
4:41
PM ET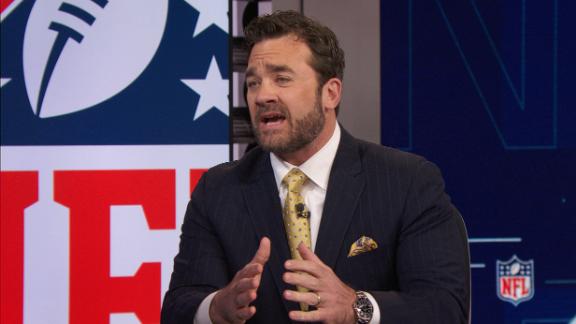 HOUSTON -- Safety Tyrann Mathieu, who signed a one-year deal with the Texans last week, has a chip on his shoulder after being released by the Arizona Cardinals.
"I just want to prove my point that I'm one of the best safeties in this league," Mathieu said Monday. "Obviously I had some setbacks, I had some challenges and I tried to take those challenges head-on.
"I'm really just trying to come here with a clean slate. It's a fresh start for me. And I'm just trying to prove my point again."
Mathieu has ended three of his first five NFL seasons on injured reserve, including tearing his left ACL and LCL in 2013 and his right ACL in 2015. Last year, he played in all 16 games for the first time since entering the NFL in 2013; he finished with two interceptions, 78 combined tackles and seven passes defended in 2017.
Not only did Mathieu play a full season, but his 1,263 total snaps -- 1,056 on defense and 207 on special teams -- were the most in the NFL and the most he has played in a season by more than 250.
Mathieu, 25, was released last Wednesday, just before $5.75 million of his 2018 salary and $8 million of his 2019 salary were to be guaranteed. He signed with the Texans on a one-year, $7 million contract with $6.5 million guaranteed.
"At this point in my career, getting released on the beginning of the new league year, I felt like I had to make a decision fast," Mathieu said of why he signed a one-year contract. "But I wanted to make a safe decision, I wanted to make one I was comfortable with."
That decision was joining Houston, where Mathieu is hoping to prove that despite the injuries he had to overcome and the fact that he was released by the Cardinals, he's the All-Pro safety he was in 2015.
March, 19, 2018
Mar 19
8:00
AM ET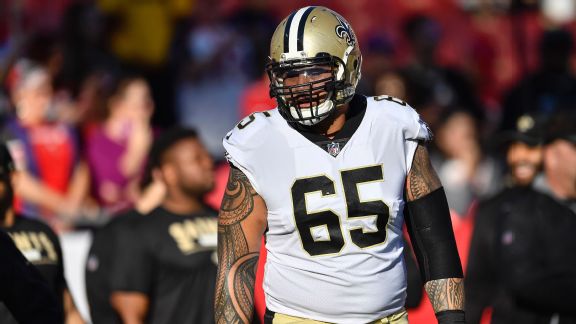 Roy K. Miller/Icon SportswireTexans newcomer Senio Kelemete said Houston's offensive line is "going to set a standard."

The jobs of newcomers Senio Kelemete, Seantrel Henderson and Zach Fulton should be made easier by Deshaun Watson, but the QB needs their help too.

March, 17, 2018
Mar 17
8:00
AM ET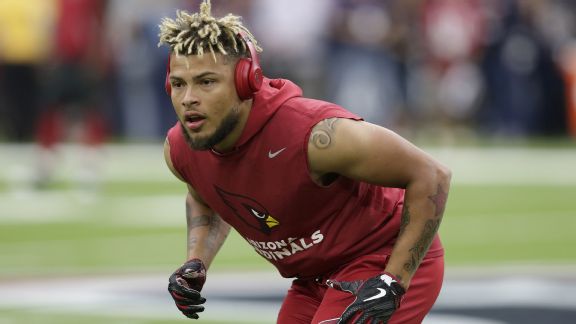 Tim Warner/Getty ImagesTyrann Mathieu joins a Texans secondary that took a turn for the worse against the pass in 2017.

After Houston's secondary took a step back in 2017, free agency delivered the playmaking defender the Texans needed in the form of Tyrann Mathieu.

March, 16, 2018
Mar 16
10:52
PM ET
Former Arizona Cardinals safety Tyrann Mathieu is signing a one-year, $7 million deal with the Houston Texans, sources tell ESPN's Adam Schefter.
The Cardinals released Mathieu on Wednesday after he declined to take a pay cut.
Mathieu was cut just hours before $5.75 million of his 2018 salary and $8 million of his 2019 salary were to be guaranteed.
When healthy, Mathieu has been considered one of most dynamic defenders in the NFL. He has a reputation for having a nose for the football and plays with a reckless abandon that helped shape who he was as a safety. The 5-foot-9 Mathieu became known as one of the best nickel defenders in the league, preferring to play in the box, where he felt he could make an impact on every play, rather than roaming the secondary.
However, Mathieu's promising career in Arizona was marred by injuries.
Mathieu, 25, finished three of his five seasons on injured reserve thanks to two major knee injuries -- a torn ACL and LCL in 2013 and a torn ACL in 2015. Mathieu's 2015 knee injury derailed the best season of his career. When he went down in Week 15 -- in the game where the Cardinals clinched their most recent NFC West title -- he was in the conversation for Defensive Player of the Year. He was named a first-team All-Pro and to the Pro Bowl that season.
His 2016 season was cut short by a shoulder injury that landed him on injured reserve.
Last season was the first in which Mathieu played in all 16 games as he continued to recover mentally and physically from the past injuries.
The Texans struggled last season after safety Quintin Demps left in free agency in March 2017. The unit finished with the top-ranked passing game in 2016 but fell to 24th last season after cornerback A.J. Bouye
March, 16, 2018
Mar 16
12:52
PM ET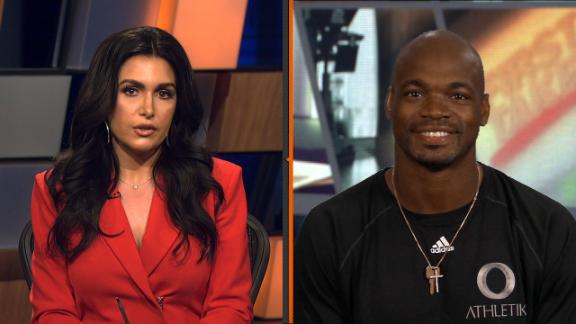 On First Take on Friday morning, running back Adrian Peterson said he thinks it would be a "perfect landing spot" to play for his hometown Houston Texans.
"It has always been my dream to come back home and play," Peterson said. "Taken that I've been living in Houston for over a decade. That would be a perfect landing spot, here in my backyard. That would be very convenient."
Peterson is from Palestine, Texas, which is less than three hours from Houston.
The veteran running back was released by the Arizona Cardinals earlier in the week before he would have been owed a $750,000 bonus. Peterson played six games for the Cardinals last season and four for the New Orleans Saints to start the year.
Peterson injured his neck in Week 12 and did not play the rest of the season, but he told ESPN's Josina Anderson on Monday that the Cardinals' doctor told him that his "neck is completely healed" after reviewing his scans.
Peterson, who turns 33 next week, said Friday that he knows he has "at least three to four" years left in the NFL and that "as far as my body and how I feel physically, I feel great."
March, 15, 2018
Mar 15
11:23
PM ET
ESPN
The Oakland Raiders shored up their defense on Thursday with the acquisition of two potential starters in free agency, linebacker Tahir Whitehead and safety Marcus Gilchrist.
The deals for Whitehead and Gilchrist were two of several big player moves the Raiders made on Thursday during the league's free-agent period. Oakland also signed wide receiver Jordy Nelson, releasing receiver Michael Crabtree to make room for Nelson; signed running back Doug Martin and fullback Keith Smith; and finalized deals with blocking tight ends Derek Carrier and Lee Smith that had been agreed to earlier in the week.
Gilchrist joins the Raiders on a one-year deal after playing seven seasons with the Chargers, Jets and Houston. He has 11 interceptions, 32 passes defensed, 4 sacks, 5 forced fumbles and 2 fumble recoveries. He will likely step in as a starter alongside Karl Joseph.
The 29-year-old was cut by the Jets in May of last year after playing only two seasons with the team despite signing a four-year deal in 2015. Gilchrist tore his patellar tendon in Week 14 of the 2016 season and had major knee surgery that December.
Whitehead joins the Raiders after spending his first six seasons with Lions. He has 378 tackles, 3 sacks, 2 forced fumbles, 5 fumble recoveries, 4 interceptions and 18 passes defensed in 93 career games.
ESPN's Sarah Barshop contributed to this report.
March, 15, 2018
Mar 15
12:50
PM ET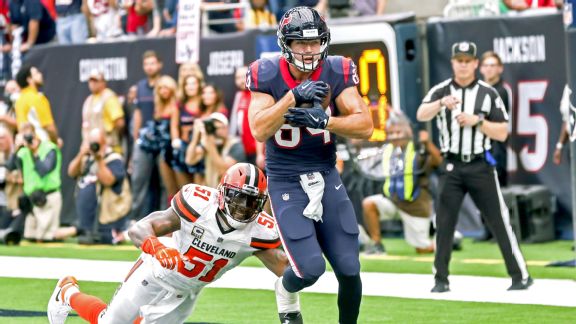 Leslie Plaza Johnson/Icon SportswireRyan Griffin could end up the Texans' No. 1 tight end as he enters his sixth season in Houston.

The Texans could turn to veteran Ryan Griffin as their No. 1 TE after C.J. Fiedorowicz's retirement, or they could explore free-agent options.

March, 15, 2018
Mar 15
11:04
AM ET
AP Photo/George BridgesC.J. Fiedorowicz, a third-round pick in 2014, finishes his career with 89 receptions for 881 yards and 6 touchdowns in 51 regular-season games.
HOUSTON -- Houston Texans tight end C.J. Fiedorowicz has retired after suffering three concussions last season.
The Texans added Fiedorowicz, 26, to the reserve/retired list on Wednesday.
"We have a lot of respect for C.J. and we support his decision to retire," Texans coach Bill O'Brien said in a statement. "I know this was a difficult decision for him. C.J. has been a great teammate and we appreciate his efforts over the past four years. We wish him success in the next phase of his life."
Last August, the Texans signed Fiedorowicz to a three-year, $22 million contract that included $10 million guaranteed. According to the Houston Chronicle, the Texans reworked Fiedorowicz's contract when he retired.
When the Texans signed Fiedorowicz to the extension, they included a de-escalator that would reduce his base salary by $2.8 million if he were to be cut or retire due to a preexisting condition such as a concussion.
Fiedorowicz suffered his first concussion of 2017 in training camp and his second in the Texans' season opener. He was placed on injured reserve in early September but returned to the active roster in Week 10. Three weeks later, Fiedorowicz left a game against the Tennessee Titans with a concussion and was placed on IR again.
March, 15, 2018
Mar 15
10:51
AM ET
ESPN
The Houston Texans have agreed to re-sign cornerback Johnathan Joseph, he confirmed to the Houston Chronicle.
Joseph told the newspaper that his decision came down to the Texans and Oakland Raiders, but in the end it would have been tough to move his family after being in Houston for seven seasons. He said money wasn't a factor.
He will sign a two-year deal, ESPN's Adam Schefter reports.
In 2017, Joseph had 45 tackles and two interceptions, including a pick-six against the Cleveland Browns in Week 6. He said at the end of the season that he hopes to play at least two more years in the NFL.
"He's one of the leaders of the locker room, been that way since we got here," Texans head coach Bill O'Brien said last season. "He's asked to do a lot on our defense relative to covering top guys. He's been doing that since we arrived here, but he's a team guy."
Joseph, 33, was drafted in 2006 by the Cincinnati Bengals and he spent his first five seasons with them.
He has been selected to two Pro Bowls in 12 NFL seasons and has 28 interceptions, 172 passes defensed, 7 forced fumbles and 645 tackles in his career.
ESPN's Sarah Barshop contributed to this report.
March, 15, 2018
Mar 15
8:00
AM ET
By
Cameron Wolfe
| ESPN.com