February, 21, 2017
Feb 21
4:56
PM PT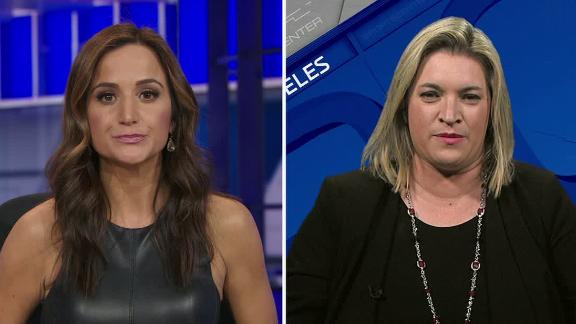 HOUSTON -- The Los Angeles Lakers have agreed to trade sixth man Lou Williams to the Houston Rockets in exchange for swingman Corey Brewer and an unprotected first-round pick, sources told ESPN, confirming multiple reports.
The addition of Williams brings additional scoring to the Rockets' bench, something general manager Daryl Morey said he was hoping to accomplish by Thursday's 3 p.m. ET trade deadline.
Williams is having the best season of his 12-year career, with highs in points (18.6 per game) and 3-point field goal percentage (.385). He leads the league in scoring off the bench, followed by Rockets reserve guard and newly crowned 3-point shootout champion Eric Gordon. The two have combined for 1,835 points this season.
While Rockets coach Mike D'Antoni liked the defensive intangibles Brewer brought, he struggled with his shot, something the team couldn't afford to deal with in the postseason. Brewer, who is averaging a career-low 4.2 points per game, was held scoreless in 13 of the 58 games he played this season.
Brewer is under contract for next season, at about $7.6 million.
The move comes on the heels of the Lakers naming Hall of Famer Magic Johnson their new president of basketball operations
February, 21, 2017
Feb 21
4:10
PM PT
February, 21, 2017
Feb 21
10:26
AM PT
So Magic Johnson is the new president of basketball operations for the Los Angeles Lakers, who ousted former VP of basketball operations Jim Buss and GM Mitch Kupchak from their roles in the team's front office in a housecleaning Tuesday. Now what?
February, 21, 2017
Feb 21
10:24
AM PT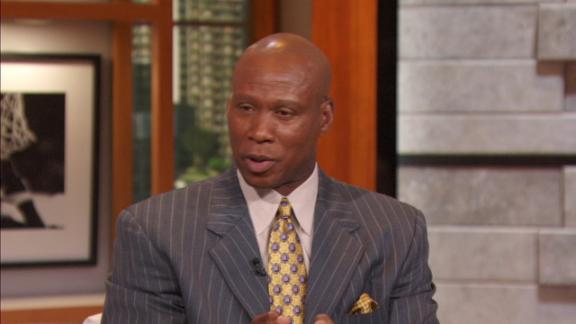 LOS ANGELES -- In a move that drastically reshapes the leadership structure of one of the NBA's most illustrious franchises two days before the league's trade deadline, the Lakers have named Hall of Famer Magic Johnson their new president of basketball operations while firing longtime general manager Mitch Kupchak and removing Jim Buss as executive vice president of basketball operations.
"Today I took a series of actions I believe will return the Lakers to the heights Dr. Jerry Buss demanded and our fans rightly expect," Lakers president and co-owner Jeanie Buss, Jim's sister, said in a statement Tuesday. "Effective immediately, Earvin Johnson will be in charge of all basketball operations and will report directly to me. Our search for a new general manager to work with Earvin and coach Luke Walton is well underway and we hope to announce a new general manager in short order. Together, Earvin, Luke and our new general manager will establish the foundation for the next generation of Los Angeles Lakers greatness."
Sports agent Rob Pelinka has an agreement in principle to become the next general manager of the Lakers, sources told ESPN. Pelinka will divest himself from his clients at Landmark Sports agency, which he owns along with Bryant.
One of those clients, Eric Gordon of the Rockets, said the agent has told him and two other clients, fellow Houston players Trevor Ariza and James Harden, that Pelinka will be the next general manager of the Lakers.
"We're kinda surprised," Gordon said. "It kinda happened quickly."
February, 21, 2017
Feb 21
11:40
AM PT
By ESPN.com
ESPNLosAngeles.com

AP Photo/Kim RaffIt appears multiple teams have expressed interest in Lakers guard Lou Williams.
As Thursday's trade deadline inches closer, it's becoming more apparent that Los Angeles Lakers guard Lou Williams is on the market and is being courted by multiple playoff teams.
Who are those teams? According to ESPN's Zach Lowe and Ian Begley, it's the Washington Wizards and Utah Jazz.
"Several reports have linked the Wiz to Lou Williams, and Washington has indeed explored trading a protected first-round pick for the king of the 2-for-1," Lowe wrote, but not optimistically. "Williams' game doesn't hold up as well in the playoffs, when referees don't buy his flailing and opponents pick at his defense over and over."
Although there are some serious reservations about the 12-year veteran, it hasn't stopped teams from reaching out to the Lakers to check in on Williams' availability.
"Some members of the Utah Jazz front office have expressed interest recently in Lakers guard Lou Williams," sources told Begley. "Many around the league believe Williams is likely to be dealt before Thursday's trade deadline. Some teams who have talked to the Lakers about Williams believe Los Angeles is seeking a first-round pick in any Williams swap."
Last week, Lakers general manager Mitch Kupchak told the Los Angeles Times that he believes the team will make a deal at the trade deadline.
"We are active, yes. We're active every year," Kupchak said. "Quite frankly, compared to the last three or four years we have a lot of talent on this roster that I think a lot of people have interest in -- varying levels of interest. I would think there's more meaningful discussions this year than there have been the last two or three years."
Williams, 30, is having the best season of his career, with highs in points (18.6 per game) and 3-point field goal percentage (.385).
--Isaac Chipps
February, 5, 2017
Feb 5
6:12
PM PT
Editor's Note (Feb. 21): This mock draft has been updated after the DeMarcus Cousins trade, the Blazers-Nuggets deal and the Raptors-Magic deal -- which all included 2017 first-round picks -- and includes a new projected draft order with new selections for multiple teams.
We're halfway through the NBA season and moving toward the end of the college basketball regular season, which means it's time for the third full mock for the 2017 NBA draft.
To continue reading this article you must be an Insider