February, 23, 2018
Feb 23
4:00
PM ET
Former Miami Dolphins offensive lineman Jonathan Martin has been detained for questioning in Los Angeles as a result of a threatening image posted on social media, according to reports.
"The individual we believe responsible for the social media post in question has been detained and our investigation is ongoing," the Los Angeles Police Department said in a statement.
ABC News confirmed that Martin was the man detained by police.
It is unknown whether the Instagram account is Martin's account or if he posted the image.
The image on the Instagram account said: "When you're a bully victim & a coward, your options are suicide, or revenge." The image showed a shotgun, ammunition and tagged four accounts, including those belonging to former Miami teammates Richie Incognito and Mike Pouncey. It also included hashtags for Harvard-Westlake, where he went to high school, and the Miami Dolphins.
Martin accused Incognito and Pouncey of bullying him when they were teammates in Miami, which resulted in an NFL investigation in 2013. The investigation determined that Incognito, Pouncey and John Jerry engaged in a pattern of harassment directed at Martin and another young offensive lineman identified as Player A in the Ted Wells report.
It was written in the Wells report that Martin was harassed in middle school and high school, resulting in a lack of self-esteem and depression as a teenager. The Wells report also mentioned that Martin contemplated suicide on two occasions, in January and May of 2013.
February, 18, 2018
Feb 18
3:00
PM ET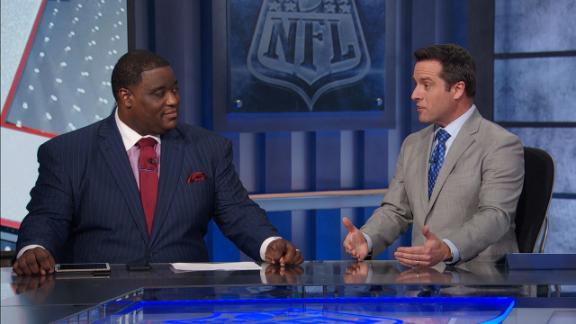 Last week I previewed the beginning of each NFC team's offseason by identifying the first five things it should do during this downtime. Now we've wrapped the AFC. Here's what we covered this week:
QUICK LINKS: NFC

AFC East: Bills | Dolphins | Patriots | Jets

AFC North: Ravens | Bengals | Browns | Steelers

AFC South: Texans | Colts | Jaguars | Titans

AFC West: Broncos | Chiefs | Chargers | Raiders
AFC East
February, 15, 2018
Feb 15
7:57
PM ET
Dave Merrell

Take a spin through the 2018 QB merry-go-round by matching up the signal-callers who could be available this offseason with the teams that need help.

February, 21, 2018
Feb 21
11:52
AM ET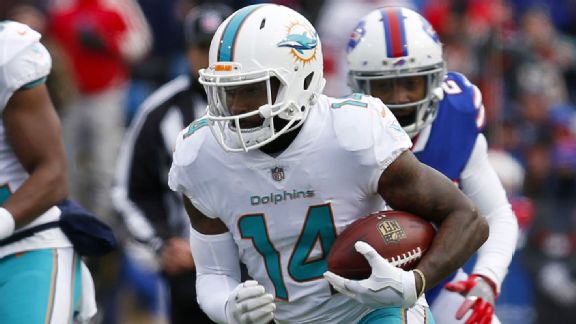 Timothy T. Ludwig/USA TODAY SportsJarvis Landry has been one of the most productive receivers in the NFL the past four seasons.

The Browns need an elite receiver, but Jarvis Landry may not be worth the suddenly high price.

February, 20, 2018
Feb 20
8:23
PM ET
ESPN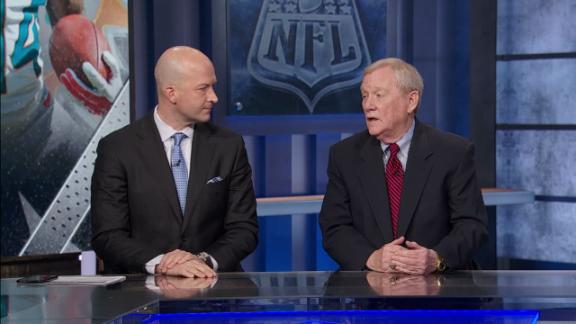 The Miami Dolphins have decided to use their nonexclusive franchise tag on wide receiver Jarvis Landry.
The Dolphins tweeted the announcement Tuesday, the first day teams could use their franchise or transition tags. The salary for wide receivers getting the franchise tag this offseason is expected to be around $16.2 million, which will be quite the raise for Landry, who made $894,000 last season.
The tag will hold Landry in place while the Dolphins try to make progress on a long-term deal. Because the team is using its nonexclusive tag, Landry is free to sign an offer sheet with another team. Should the Dolphins choose not to match an offer sheet for Landry, they would be due two first-round draft picks from Landry's new team.
Landry, 25, led the NFL with 112 receptions last season. He also had 987 receiving yards and nine touchdown receptions. Landry has been selected to the Pro Bowl for three consecutive seasons.
He was ejected in the Dolphins' season finale against the Buffalo Bills after he instigated a fourth-quarter brawl. Coach Adam Gase called the incident "embarrassing."
Landry's 112 receptions were the most in NFL history for a player who didn't have at least 1,000 receiving yards that season, according to ESPN Stats & Information. He had eclipsed the 1,000-yard mark in both the 2015 and '16 seasons, when he finished with 1,157 yards and 1,136 yards, respectively.
Only Pittsburgh
February, 11, 2018
Feb 11
4:35
PM ET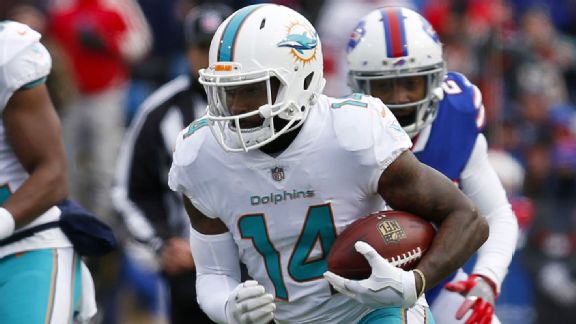 Timothy T. Ludwig/USA TODAY SportsJarvis Landry has been one of the most productive receivers in the NFL the past four seasons.

Last year, he helped persuade Tony Jefferson and Danny Woodhead to come to Baltimore. Now, Eric Weddle has his sights set on bolstering the WR corps.

February, 8, 2018
Feb 8
7:00
AM ET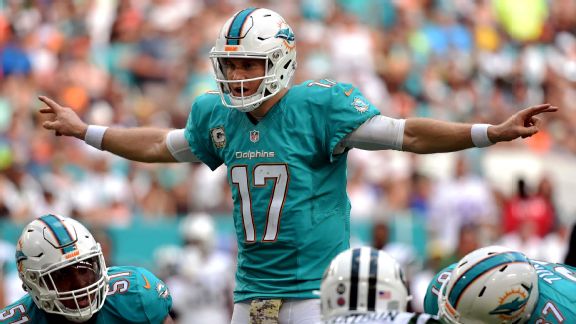 Steve Mitchell/USA TODAY SportsIf the Dolphins hope to be a factor in the AFC next season, they will probably need a healthy season from Ryan Tannehill.

Following a disappointing season marred by injuries, Miami enters 2018 needing better play from its offensive line and QB to get back to the playoffs.

February, 3, 2018
Feb 3
6:51
PM ET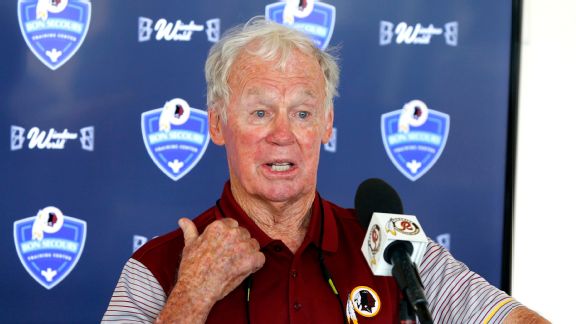 AP Photo/Steve Helber, FileThe Redskins won a pair of Super Bowls with Bobby Beathard as their general manager.

Teams run by longtime NFL executive Bobby Beathard played in the Super Bowl seven times, winning four titles -- two each by the Dolphins and Redskins.

January, 27, 2018
Jan 27
3:39
PM ET
By
By Luke Knox
and
Anthony Gulizia
Chip Wass illustrationnull

Just how much have Bill Belichick and Bill Parcells influenced today's NFL? We mapped out how almost every NFL head coach can be traced back to the duo -- in the shortest path.

January, 30, 2018
Jan 30
3:56
PM ET
Associated Press
MIAMI -- A person familiar with the situation says former Detroit Lions assistant coaches Tony Oden and Kris Kocurek have joined coach Adam Gase's staff with the Miami Dolphins.
The person confirmed the hirings to The Associated Press on condition of anonymity Tuesday because the Dolphins hadn't announced them. Oden will coach defensive backs, and Kocurek will coach the defensive line.
Oden has been an NFL defensive backs coach since 2004 and was with the Lions the past four seasons. Kocurek spent the past eight years coaching the Lions' defensive line.
They replace defensive backs coach Lou Anarumo and defensive line coach Terrell Williams, who were not retained.
January, 26, 2018
Jan 26
4:00
PM ET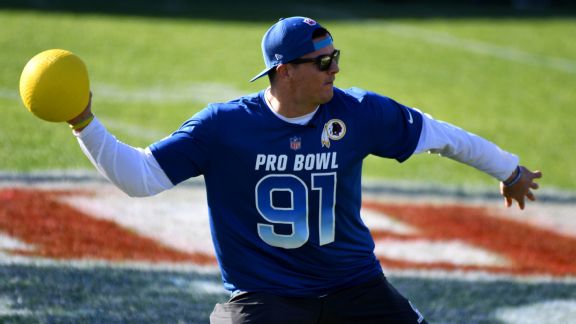 Kirby Lee/USA TODAY SportsRedskins linebacker Ryan Kerrigan takes aim in the Epic Dodgeball competition at the Pro Bowl Skills Showdown.

The Redskins' Ryan Kerrigan had some fun with his Epic Dodgeball elimination at the hands of the Dolphins' Jarvis Landry during Pro Bowl festivities.

January, 25, 2018
Jan 25
2:38
PM ET
LAKE BUENA VISTA, Fla. -- Miami Dolphins Pro Bowl wide receiver Jarvis Landry is set to become an unrestricted free agent in March, and despite airing out some frustrations last week about the lack of progress on a new deal, he's trying not to focus on it. He indicated that he would like to return to the Dolphins, though.
"We're making progress," Landry told ESPN in an exclusive interview Thursday. "We're working. Hopefully it'll work into something, but honestly, I'm here to enjoy the Pro Bowl and let the rest take care of itself."
Landry told the Miami Herald last week that he felt the Dolphins' handling of the situation has been "disrespectful."
"From the offer process until this point was disrespectful," Landry said. "I tried to handle it the right way and figured if a team values you and wants you to be a part of the team, why haven't they answered in the past month?"
When asked about feeling disrespected, Landry told ESPN, "It wasn't their treatment [of me], but just how the process goes. It's something I don't truly understand. But it's a blessing that I've prepared my whole life for. I'm excited about it. I'm just happy to be here at the Pro Bowl for the third time and be with my family, share those moments."
Landry led the NFL with 112 receptions this season. He posted 987 yards and nine touchdowns -- which tied for the third-most touchdowns of any wide receiver in the league in 2017. His 400 receptions since 2014 are also third-most in the league during that span.
His agent, Damarius Bilbo, confirmed to ESPN that discussions with the Dolphins have been ongoing.