April, 20, 2018
Apr 20
3:52
PM ET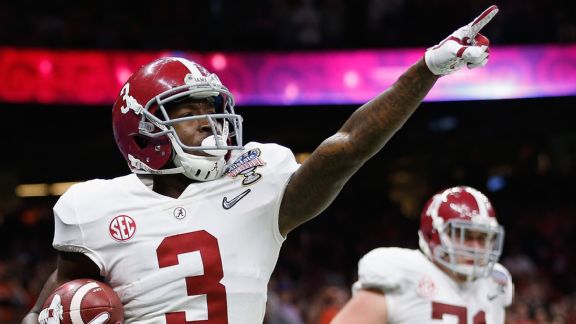 Photo by Jamie Squire/Getty ImagesCalvin Ridley is projected to be an early-first-round pick in this year's NFL draft.

If the Patriots drafted a rookie receiver early, he likely wouldn't be pressed into immediate duty unless he was ready.

April, 20, 2018
Apr 20
9:20
AM ET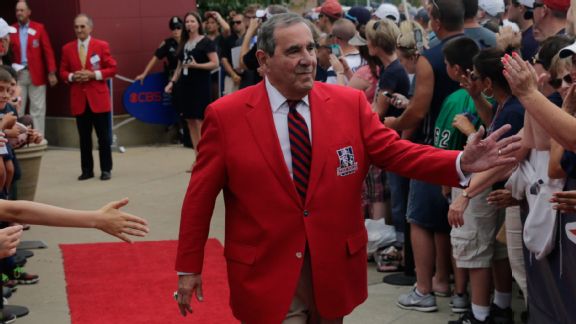 AP Photo/Charles KrupaGil Santos started working Patriots radio broadcasts in 1966 as a color analyst. He took over play-by-play duties when the team moved to Foxborough in 1971.

The longtime radio voice was like a one-man Patriots library, recalling things from the late 1960s to the present with clarity and insight.

April, 19, 2018
Apr 19
11:37
PM ET
ESPN News Services
BOSTON -- Gil Santos, the New England Patriots' longtime radio voice, died Thursday on his 80th birthday and 57th wedding anniversary.
Son Mark Santos confirmed the death to The Boston Globe. He said the cause of death wasn't immediately clear to the family.
Santos started working Patriots' broadcasts games for WBZ in 1966 as a color analyst. He took over play-by-play duties when the team moved to Foxborough in 1971. WBZ lost the team's broadcast rights in the 1980s, and Santos returned with the station in 1991 and remained a fixture through the 2012 season.
Santos called 743 games in 36 seasons, and also did many Boston College football games. He retired from WBZ in 2009 after 38 years as a sports anchor, and was inducted into the Massachusetts Broadcasters Hall of Fame that year. In 2013, he went into the Patriots Hall of Fame.
"It was my privilege to honor Gil with his induction into the Patriots Hall of Fame in 2013," Patriots Chairman and CEO Robert Kraft said in a team statement. "His legacy and most memorable calls will live there for future generations of Patriots fans to enjoy."
Santos was born in Acushnet and grew up in Fairhaven. He attended Southeastern Massachusetts University, served in the U.S. Army in Vietnam and graduated from the New England Broadcast School.
In addition to his son, Santos is survived by wife Roberta, daughter Kathleen and two grandchildren.
Information from The Associated Press was used in this report.
April, 19, 2018
Apr 19
10:15
PM ET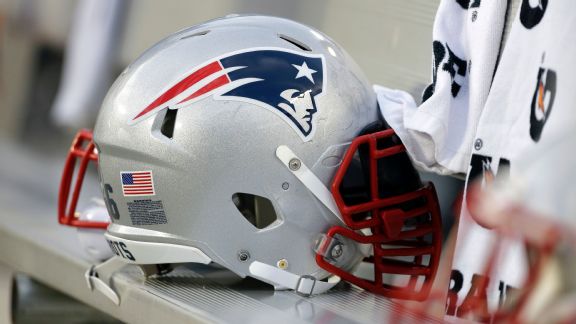 AP Photo/Bob Leverone

Looking at the road the Patriots' opponents travel before these games provide some neat insights that could come in handy down the line.

April, 19, 2018
Apr 19
8:00
PM ET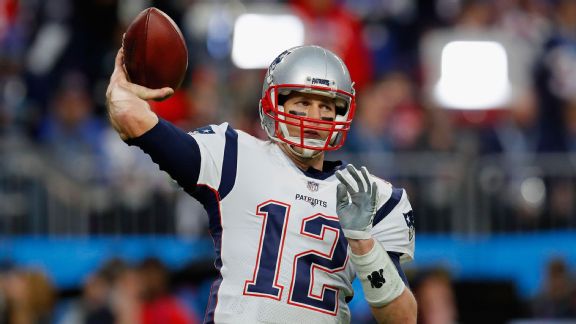 Kevin C. Cox/Getty ImagesTom Brady and the Patriots have been in the playoffs nine consecutive seasons.

The Patriots' schedule features an intriguing opening (Texans, Jaguars, Lions), a well-placed Week 11 bye and some deja vu in the final four games.

April, 19, 2018
Apr 19
12:15
PM ET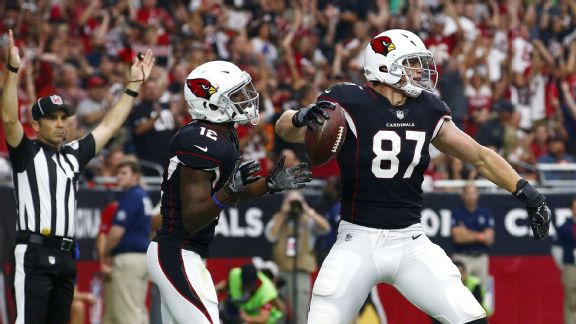 AP Photo/Ralph FresoTight end Troy Niklas (87) officially became a Patriot on the same day he became a father.

Tight end Troy Niklas has plenty to be excited about after joining the Patriots and welcoming his first child, daughter Romy, into the world.

April, 19, 2018
Apr 19
5:00
AM ET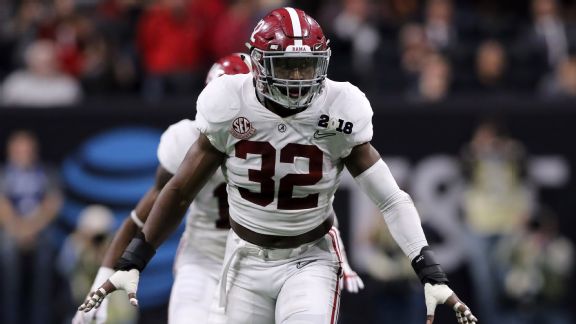 Michael Wade/Icon SportswireThe Patriots brought Rashaan Evans in for a pre-draft visit, perhaps to get a final medical check on his groin, which has slowed him at times in the past two seasons.

New England is looking for a three-down LB who runs well enough to cover backs in pass patterns and also tough enough to defend against the run.

April, 18, 2018
Apr 18
4:04
PM ET
ESPN
Now people can really say Rob Gronkowski is horsing around. The New England Patriots tight end has bought a minority stake in a racehorse that is named after him and will race in the Kentucky Derby.
The 3-year-old colt named Gronk will run at Churchill Downs on May 5. Phoenix Thoroughbreds, a global horse racing investment fund, purchased the horse for over $400,000 in England last year. Trainer Jeremy Noseda's family are big Patriots fans, so the horse was named after the player.
Terms of the deal with Gronkowski were not revealed.
Reached by the Wall Street Journal, Gronkowski said he hopes to meet the horse a few days before the Derby.
"I've never dealt with horses," he said. "Hopefully I can get a ride on the horse."
Gronkowski admitted that he has a lot to learn about the sport. He's treating the horse as an investment but also a source of fun.
"It will be a new experience. Hopefully it will be something I like. I like new hobbies," he said.
There has been speculation this offseason that Gronkowski might walk away from football. He hasn't been attending the start of the Patriots' offseason program.
April, 18, 2018
Apr 18
12:15
PM ET
April, 18, 2018
Apr 18
8:16
AM ET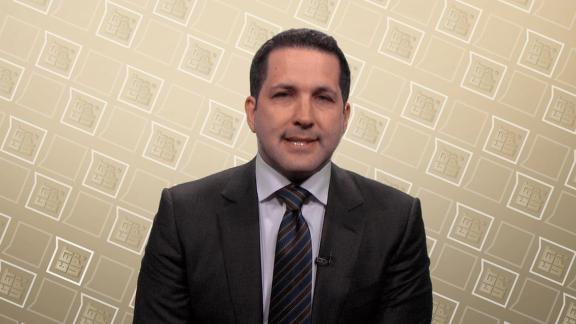 New England Patriots quarterback Tom Brady still has not committed to playing in 2018, even though people who know him believe he will be back for the coming season, league sources told ESPN on Wednesday.
The lack of any official word from Brady, either privately or publicly, has left some to admit that, while they do believe he will play in 2018, they cannot say that for sure.
"My money would be on him playing football for the foreseeable future, but what goes on away from the football field, I don't know," one source told ESPN. "I don't know."
There's no question that Brady wants to play football, but he turns 41 in August and wants to spend more time with his family, and there are people around him who would rather see him retire, sources told ESPN.
Even those who expect him to play know there are circumstances that do not make it automatic that he will return.
"I believe he's going to be there," another person who knows Brady told ESPN. "However, having said that, we're dealing with a human being. Things can change. But I do believe he will be playing."
There also are questions about the future of Patriots tight end Rob Gronkowski, who has not attended the opening week of the team's offseason workout program.
Brady also was not present for the start of New England's offseason program, and he's not expected to take part much, if at all. It's not the first time he has missed part of the offseason program; it also happened in 2008, 2009 and 2010.
The five-time Super Bowl champion and three-time NFL MVP is planning to spend more time this offseason with body coach Alex Guerrero. Brady has talked about wanting to play until he is 45, and the Patriots believed in him so much that they traded quarterback Jimmy Garoppolo