January, 20, 2018
Jan 20
11:10
AM ET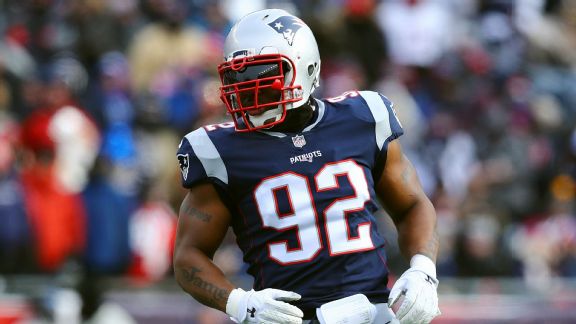 Maddie Meyer/Getty ImagesJames Harrison will be tasked with slowing down Jags running back Leonard Fournette.

Expect James Harrison to play an integral role Sunday in the Patriots' plan to slow down Jaguars running back Leonard Fournette.

January, 20, 2018
Jan 20
7:41
AM ET
January, 20, 2018
Jan 20
7:00
AM ET
January, 20, 2018
Jan 20
5:00
AM ET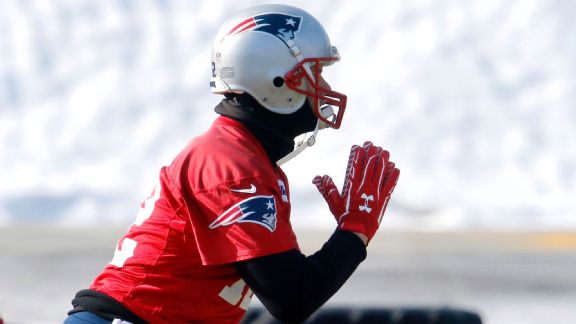 AP Photo/Bill Sikesnull

Reviews from Patriots teammates were positive Friday on Tom Brady; in the wake of the hand-injury scare, the QB looks on target heading toward Sunday.

January, 19, 2018
Jan 19
7:00
PM ET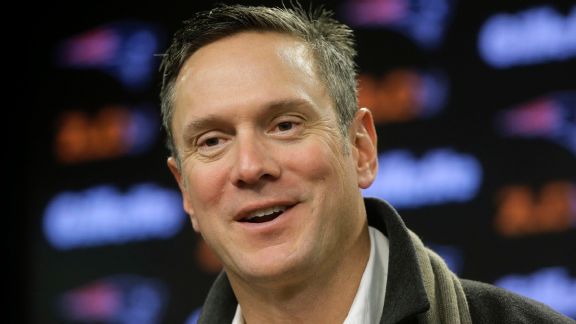 AP Photo/Steven Sennenull

Drew Bledsoe, who'll be at Gillette on Sunday as the Patriots' honorary captain, says he can still sling it: "If they need me, I will be ready."

January, 19, 2018
Jan 19
2:35
PM ET
January, 19, 2018
Jan 19
2:01
PM ET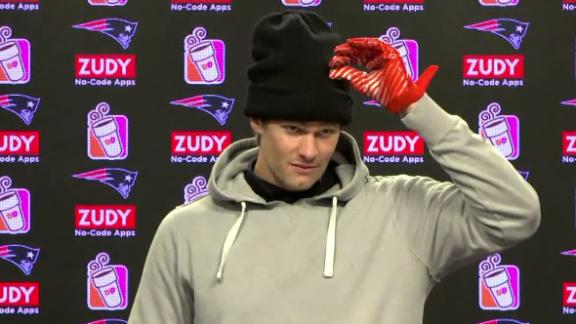 FOXBOROUGH, Mass. -- New England Patriots quarterback Tom Brady, who again wore red gloves on both hands during his Friday news conference, said he isn't talking about his right hand injury but relayed that he participated in the team's entire practice earlier in the day.
Brady, who was officially listed as questionable on the team's injury report, deflected questions on how confident he is that he will play in Sunday's AFC Championship Game against the Jacksonville Jaguars.
"We'll see," he said.
Brady, who was listed as a limited participant during Friday's practice, wouldn't provide specifics when asked how his hand was feeling, whether he threw any passes or even how the injury occurred during Wednesday's practice.
"I'm not talking about that," Brady said.
Brady wore the gloves at the start of practice Friday and said it had been a long time since he wore them in a game. On Thursday, he didn't participate in any team-based drills after warm-ups.
"I'd always rather practice, absolutely," Brady said.
Brady was asked whether he had played in games in more pain than he was currently experiencing.
"I've played in a lot of games with pain," he said.
Brady said the Jaguars present a "great challenge" for the Patriots heading into Sunday's game.
"I think the team has worked hard to get to this point, and it will be a great game," Brady said. "Playing against a really good team that's good in all phases, we're going to have to play really well."
Concern over Brady's hand generated a small flurry of bets on the Jaguars on Thursday, with the line dropping New England to 7.5-point favorites at most Las Vegas sportsbooks. Bookmaker Nick Bogdanovich estimated the line could drop the Patriots to being just 3-point favorites if Brady were to be ruled out.
Patriots wide receiver Danny Amendola
January, 19, 2018
Jan 19
1:42
PM ET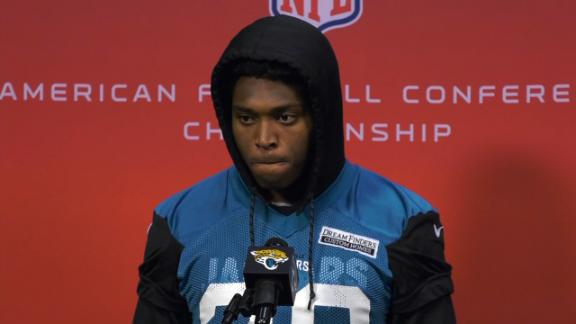 JACKSONVILLE, Fla. -- Jacksonville Jaguars safety Tashaun Gipson is questionable for the AFC Championship Game with a right foot injury, but coach Doug Marrone is optimistic that he could be available to play Sunday against the New England Patriots.
"We've got some time, so he's progressing in the right direction," Marrone said Friday.
Gipson was injured during the Jaguars' 45-42 victory over the Pittsburgh Steelers in an AFC divisional playoff game last Sunday. He did not practice Wednesday or Thursday, but he did participate in Friday's workout on a limited basis.
Gipson was expected to be an integral part of the Jaguars' coverage plan of Patriots tight end Rob Gronkowski. If Gipson cannot play, the Jaguars would be forced to use second-year player Jarrod Wilson, who has played mainly on special teams this season.
Gipson made 64 tackles, broke up seven passes and intercepted four others during the regular season. He had five tackles in the Jaguars' 10-3 victory over Buffalo in an AFC wild-card game and had one tackle against the Steelers before leaving the game in the second half.
January, 19, 2018
Jan 19
1:25
PM ET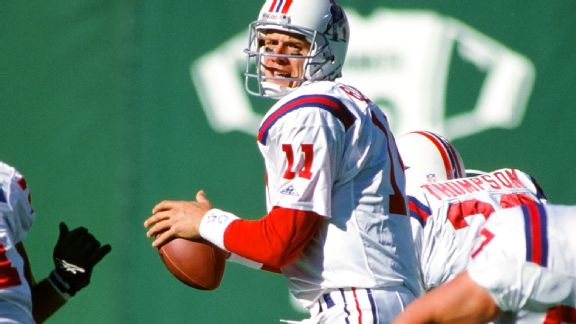 Photo By John Cordes/Icon Sportswirenull

Drew Bledsoe, who led the Patriots to a berth in Super Bowl XXXI, was named the team's honorary captain for this Sunday's AFC Championship Game.

January, 19, 2018
Jan 19
12:30
PM ET