December, 12, 2017
Dec 12
10:43
AM ET
December, 12, 2017
Dec 12
7:00
AM ET
December, 12, 2017
Dec 12
7:00
AM ET
December, 11, 2017
Dec 11
5:20
PM ET
Kim Klement/USA Today SportsGiants CB Eli Apple, who was inactive for the fourth straight game Sunday, responded to a tweet asking why he wasn't playing with, "I'm too healthy" and an emoji of a man with his hands in the air.
EAST RUTHERFORD, N.J. -- The New York Giants are "disappointed" in cornerback Eli Apple, and he could face discipline for tweeting during Sunday's loss to the Dallas Cowboys at MetLife Stadium.
Apple, the 10th overall pick last year, was inactive for the fourth straight game. He responded to a tweet asking why he wasn't playing with "I'm too healthy" and an emoji of a man with his hands in the air. He also retweeted a tweet that praised Cowboys running back Rod Smith for icing the Giants with an 81-yard touchdown reception in the fourth quarter.
Apple and Smith both went to Ohio State.
"I had a conversation with Eli about that. I was disappointed," interim coach Steve Spagnuolo said. "I told him I was disappointed. We'll decide exactly what we do with it. He apologized. We move on from that."
Apple declined to talk after the game, saying he wasn't allowed to speak.
December, 11, 2017
Dec 11
5:18
PM ET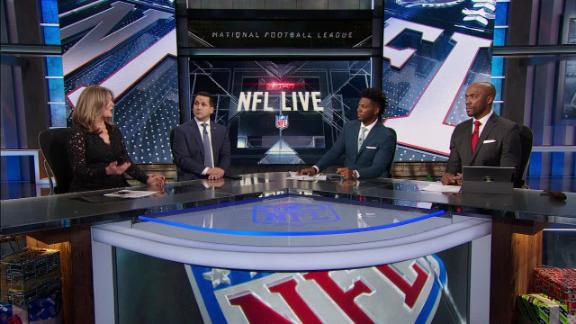 EAST RUTHERFORD, N.J. -- Eli Manning might yet return to the New York Giants next year, and any number of moves could make that happen. His team owner, John Mara, could fill the vacant general manager position with Dave Gettleman, a former Giants executive who won two titles with Manning and could be the candidate most inclined to believe a diminished Eli is better than no Eli at all.
As much as the Giants are a multibillion-dollar operation, they are run as a family business. Gettleman left the team after 13 seasons to build a contender in Carolina, but he is family. Eli is family. The consultant in the GM search and the man who acquired Eli, Ernie Accorsi, is family. The Giants often fall back on what they know and what they're familiar with. Unlike many professional sports franchises, they look for reasons to keep people, not to bum-rush them out the door.
But when Mara did fire GM Jerry Reese and head coach Ben McAdoo, he said the Giants needed "wholesale changes" that went beyond the reinstatement of Eli as their quarterback. If Mara had any private doubts about that publicly stated concession, they disappeared Sunday as he watched the Dallas Cowboys and Jerry Jones -- an NFC East rival and owner whom Mara and his late father, Wellington, always loathed -- pancake the home team in the fourth quarter by a 20-0 count to win 30-10.
December, 11, 2017
Dec 11
10:35
AM ET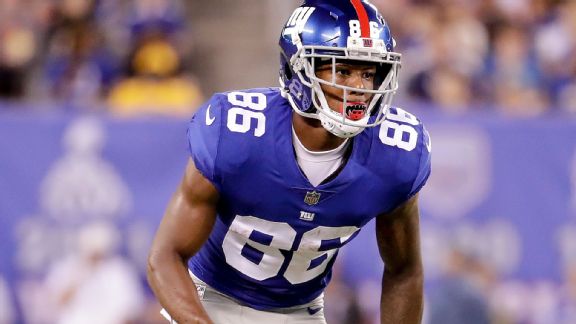 AP Photo/Julio CortezDarius Powe had two catches for 13 yards in his regular-season debut.

Darius Powe broke his foot on his first career catch but was able to gut it out and finish the game against the Cowboys.

December, 11, 2017
Dec 11
7:00
AM ET
December, 10, 2017
Dec 10
6:45
PM ET
December, 10, 2017
Dec 10
4:12
PM ET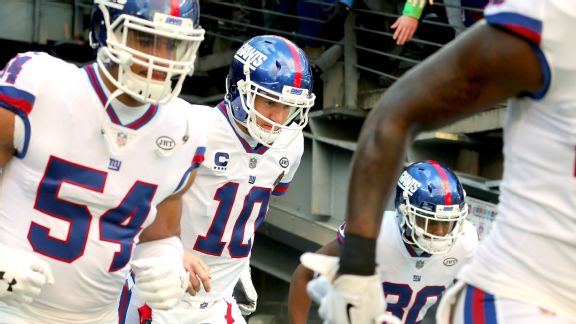 Brad Penner-USA TODAY SportsEli Manning's return to the starting lineup produced the same, old underwhelming results for the Giants offense.

Against Dallas, Manning looked much like the QB who led the Giants in their first nine losses, making few plays downfield and not scoring enough TDs.

December, 9, 2017
Dec 9
10:55
PM ET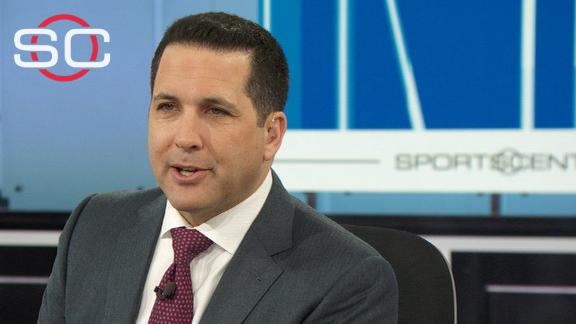 The Cleveland Browns hired John Dorsey as their general manager before the New York Giants could even get a chance to interview him, league sources told ESPN.
Dorsey was scheduled to fly to New York this week to interview with the Giants on Tuesday, sources said. The Browns were aware of the Giants' interest, and it contributed to their decision to act when they did Thursday, firing executive vice president Sashi Brown and hiring Dorsey to a four-year contract on the same day.
Dorsey was in the running for the Giants' general manager job, which the team would like to fill before it hires a head coach. With Dorsey out, former Carolina Panthers general manager Dave Gettleman is a leading candidate to become the Giants' next GM, sources said.
Gettleman was the Giants' pro personnel director from 1999 to 2012, before leaving to become the Panthers' general manager. The Panthers fired him on the eve of training camp in July.
The Giants still think highly of Gettleman. Many around the league believe he is the favorite to land the job, but the Giants would like to speak with others, as their scheduled interview with Dorsey indicated.