March, 27, 2017
Mar 27
11:52
AM ET
AP Photo/Frank Franklin IIMichael Conforto, who is hitting .340 this spring, could be headed north with the Mets.
The New York Mets have no immediate plans to look outside the organization if backup center fielder Juan Lagares is unavailable on Opening Day, likely leaving Michael Conforto in line for a roster spot, reports Marc Carig of Newsday.
Lagares strained his left oblique in Saturday's Grapefruit League game against the Braves and is scheduled to have an MRI on Monday. If Lagares lands on the disabled list, the Mets' best option is to turn to Conforto, who is hitting .340 this spring and is a backup option in center field behind Curtis Granderson.
The 24-year-old Conforto is the odd man out in the crowded outfield of Yoenis Cespedes in left, Granderson in center and Jay Bruce, and the Mets seemed prepared to have him start the season in Triple-A Las Vegas in order to get him regular at-bats. The injury to Lagares, however, could change that plan.
Veteran Drew Stubbs opted out of his minor league deal with the Twins on Sunday, but MLB.com's Anthony DiComo tweets the Mets "don't sound interested" and will instead hope for "a speedy recovery" by Lagares.
- Doug Mittler
March, 19, 2017
Mar 19
1:05
PM ET
Reason for optimism: A lot seemed to go wrong for the Mets in 2016, and it still took the unlikely combination of Conor Gillaspie and magic to prevent a Mets-Cubs rematch in October.
Reason for pessimism: Thanks to Matt Harvey's disastrous 2016, and injury scares to Jacob deGrom and Steven Matz, the window of success will never feel like it's open wide enough.
Last year, in an effort to shed a bit of light on how valuable the Mets' spectacularly talented quartet of starting pitchers was, I opined that for a seven-year period beginning in 2017, Harvey, Matz, deGrom and Noah Syndergaard would provide contract value in terms of WAR over those 28 player-years to the tune of $1 billion. To get there the rotation would need to average 14 WAR a year for seven years and, despite the abbreviated seasons from deGrom, Matz and Harvey per fWAR, they actually got there in 2016. However, the injury scares certainly underscore the perils of investing in young arms.
As Joe Sheehan says, "There's no such thing as a healthy pitcher. There are pitchers who have been healthy, and the next pitch."
March, 26, 2017
Mar 26
11:08
AM ET
Associated Press
PORT ST. LUCIE, Fla. -- Mets pitcher Steven Matz has been scratched from his Monday start in a minor league game because of tenderness in his left elbow.
"There's a little irritation, and he's got to work that out," Mets general manager Sandy Alderson said on Sunday. "We don't think it's anything significant, but it bothers him on extension. He won't pitch tomorrow, and we'll see where that takes him over the next four or five days."
Matz was scheduled to pitch on the back fields at the team's complex to start the final week of spring training.
Alderson said the problem has bothered Matz for "a period of time," but that he hasn't been sent for an MRI.
The GM added that the team doesn't think the issue is serious, but it's "worrisome" because Matz has continued to be injured during his short career with the Mets.
Matz gave up five runs and eight hits in four innings against Miami on Wednesday. He is 1-1 with a 4.26 ERA in four starts this spring.
Matz was 9-8 with a 3.40 ERA in 22 starts in 2016, but was shut down last September and had surgery to remove bone spurs in his left elbow.
The Mets open the season April 3 against Atlanta.
March, 22, 2017
Mar 22
5:35
PM ET
Rich Schultz/Getty ImagesDallas Green became a Philadelphia legend when he led the Phillies to the franchise's first World Series championship in 1980.
Dallas Green, a towering baseball figure who won a World Series as a manager in Philadelphia and paved the way for lights at Wrigley Field as president of the Chicago Cubs, died Wednesday. He was 82.
No cause of death was announced, but Green had been suffering from kidney failure and had been in declining health for much of the past year.
Green spent 62 years in baseball as a player, manager, general manager, team president, minor league director and scout. He managed the Phillies to the first World Series title in franchise history in 1980. He was one of just four men to manage both the New York Yankees and New York Mets. He also spent six seasons as general manager and president of the Cubs from 1982 to 1987.
"The game lost a great baseball man today," Phillies chairman David Montgomery said in a statement released by the team. "Dallas held many different positions in baseball, and his passion and love for the game was evident in every role he played.
March, 22, 2017
Mar 22
2:57
PM ET
Associated Press
WEST POINT, N.Y. -- The New York Mets are moving their exhibition game against Army to Citi Field.
The Mets originally were scheduled to play the Black Knights at West Point on March 31. But the snowstorm that slammed the Northeast last week affected Army's diamond and forced the switch of fields.
The teams now will play a seven-inning game March 31 at the Mets' home field. First pitch is scheduled for 1:10 p.m. It will be ninth exhibition game between Army and the Mets and first since 1984.
Army athletic director Boo Corrigan says he hopes the teams can schedule a game at the academy in the near future.
The Mets open the season April 3 against the Atlanta Braves at Citi Field.
March, 22, 2017
Mar 22
11:54
AM ET
If you like free food and watching Tim Tebow attempt to play baseball, the Greenville Drive may have the perfect promotion for you.
On Tuesday, the Boston Red Sox Class A affiliate tweeted that when Tebow's new team -- the Columbia Fireflies (the Mets' Class A affiliate) -- comes to town June 13-15, fans in attendance could win free Burger King Whoppers if the 29-year-old strikes out three times in a game during the series.
Naturally, the Fireflies responded with a screenshot of an old tweet from the Drive:
Earlier this week, New York Mets manager Terry Collins announced Tebow would be assigned to the Fireflies, the Mets' affiliate in the South Atlantic League.
"I am excited about continuing the journey. I learned so much this spring working with T.C. [Terry Collins], Kevin Long and Tom Goodwin," Tebow said in a statement. "I hear so many good things about the City of Columbia. I hear the stadium is great. I look forward to coming there to make an impact on the field and the community."
Tebow appeared in seven games for the New York Mets during spring training, batting .200 with four hits and six strikeouts.
-- Isaac Chipps
March, 21, 2017
Mar 21
2:59
PM ET
New York Mets minor league prospect Kevin Kaczmarski made the ultimate rookie mistake at spring training -- he parked in someone else's spot.
Who's that someone? Mets star pitcher Jacob deGrom (No. 48), who got the last laugh by making sure Kaczmarski would have to spend a lot of time rethinking his bold move.
In spite of the trolling on social media, the 25-year-old minor leaguer owned up to his mistake on Twitter.
Kaczmarski, who spent last season with the Class A St. Lucie Mets and Columbia Fireflies, learned the hard way that revenge is a dish best served cold ... with some packaging plastic on the side.
-- Isaac Chipps
March, 20, 2017
Mar 20
2:29
PM ET
ESPN.com news services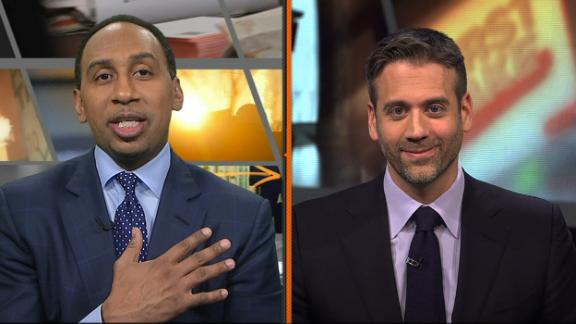 Tim Tebow will begin his professional baseball journey in 2017 with the New York Mets' Class A team in Columbia, South Carolina.
The 2007 Heisman Trophy winner was told Monday that he will be assigned to the Columbia Fireflies, the Mets' affiliate in the South Atlantic League.
"Sending him to a full-season club is what we hoped to be able to do," Mets general manager Sandy Alderson told Newsday. "And based on what he's done in spring training, and his whole body of work since last fall, we feel comfortable with him going to Columbia."
Tebow is hitting .200 (4-for-20) in seven games for the Mets in spring training. The Mets have been playing him in the outfield.
"I am excited about continuing the journey. I learned so much this spring working with T.C. [Terry Collins], Kevin Long, and Tom Goodwin," Tebow said in a statement. "I hear so many good things about the City of Columbia. I hear the stadium is great. I look forward to coming there to make an impact on the field and the community."
Tebow, 29, won the Heisman Trophy with the Florida Gators and helped the team take two national championships. He played professionally for the Denver Broncos from 2010 to '11, leading them to a playoff overtime victory over the Pittsburgh Steelers in 2011, and the New York Jets (2012). He spent training camps with the New England Patriots and Philadelphia Eagles in 2013 and 2015, respectively, but never played in the regular season for those teams.
March, 17, 2017
Mar 17
1:19
AM ET
ESPN.com news services
Cliff Welch/Icon Sportswire/Getty Images"The last thing I want to see is any of my players pick up an injury here," Dominican Republic manager Tony Pena said.
Dominican Republic manager Tony Pena on Thursday defended his usage of closer Jeurys Familia in the World Baseball Classic over a report that some New York Mets officials felt Pena had overused Familia during the team's opening games.
Though Mets manager Terry Collins has said he is fine with how Pena has used Familia, who saved 51 games for New York last season, the Daily News reported Monday that two Mets sources faulted Pena for using Familia in consecutive games in helping the Dominicans win Pool C over the weekend in Miami.
"It's been addressed," a Mets source close to Familia said, according to the Daily News report. "It's been addressed."
Pena spoke out in defense of his usage of Familia in an interview with ESPN Digital before the Dominican Republic's 3-0 win over Venezuela in a second-round game Thursday night.
Familia pitched the ninth inning for the save, allowing two bloop singles that put runners on the corners before striking out Alcides Escobar to end it.
''Listen, I didn't hear any of that," Pena told ESPN Digital's Enrique Rojas. "Familia is among those who have thrown the fewest pitches of any pitcher on the team.''
March, 15, 2017
Mar 15
11:09
PM ET
Associated Press
JUPITER, Fla. -- Tim Tebow singled twice and made a diving catch at the right-field warning track Wednesday, his best day as a professional baseball player.
"I think I've had fun every game, genuinely, but I think this one, there was a lot of action," Tebow, a former Heisman Trophy winner, said after the New York Mets' 6-2 loss to the Miami Marlins. "When there's a lot of action that's also fun. You like being involved."
Tebow, 29, reached first base in the second inning against starter Justin Nicolino, hitting a grounder into the hole that shortstop Adeiny Hechavarria knocked down but couldn't come up with. Tebow lined a single to left-center off Stephen Fife leading off the fifth, then slid into the wall in the bottom half to catch J.T. Realmuto's drive to right that was slicing away from him.
"The wind was blowing extremely hard to the corner, so you knew it was going to carry a little bit farther," Tebow said.
Tebow also grounded out in the seventh, leaving him with a .214 average (3-for-14) in four games.
"He's getting better," Mets manager Terry Collins said. "That was the point. That's why he's here, to see if he can make some strides, and he's made very good strides."
New York banned Tebow from speaking with the media following his second game but allowed him to speak for a little less than four minutes Wednesday.
"I think I'm still figuring out a lot of stuff every day," Tebow said. "So much of it is still new, so it's still a process."
March, 13, 2017
Mar 13
12:46
PM ET
PORT ST. LUCIE, Fla. -- Tim Tebow picked up his first hit of the spring Monday, singling to left field off Miami Marlins left-hander Kyle Lobstein and prompting a positive review from New York Mets manager Terry Collins.
"He understands baseball's a little different than football. You've got to learn by experience instead of having the coach right there next to you all the time at practice. You can't do that here," Collins said. "But I think he's gotten better. That's just my observation from the side."
Tebow, who had gone hitless in his first eight at-bats off major league competition this spring, was a late addition to the Mets lineup Monday. Collins said Tebow also will travel with the team to West Palm Beach on Tuesday for a game against the Houston Astros. Collins said Tebow will come off the bench in that game.
The former Heisman Trophy winner also made a headfirst diving catch in left field in the second inning to take a potential hit away from Justin Bour.
Tebow was not available to the media Monday unlike after his first two spring appearances. Collins said that was by design as the veteran manager tries to tap the breaks on the hype around the former Denver Broncos and New York Jets quarterback, who has drawn some of the loudest ovations from Mets fans this spring. Collins said he talked to Tebow about just being "one of the guys," on Monday.
March, 13, 2017
Mar 13
10:41
AM ET
Associated Press
PORT ST. LUCIE, Fla. -- Outfielder Brandon Nimmo is returning to the New York Mets' spring training camp after pulling his right hamstring while playing for Italy in the World Baseball Classic.
Nimmo, who turns 24 on March 27, walked in the first inning Sunday at Guadalajara, Mexico, took a called third strike in the third, then left the game after consecutive triples by Puerto Rico in the fifth.
The Mets said Monday that Nimmo, a native of Cheyenne, Wyoming, will be re-evaluated once he arrives back at camp.
Nimmo homered against Venezuela on Saturday.
March, 10, 2017
Mar 10
7:10
PM ET
PORT ST. LUCIE, Fla. -- After Tim Tebow finished shagging fly balls, he jogged into the New York Mets dugout and got his bat and helmet. He walked out to take batting practice with the other starting outfielders, Curtis Granderson and Yoenis Cespedes, and designated hitter Jay Bruce.
Just one problem: The Mets' BP was running late, and the Houston Astros were stretched and ready to take the field for their warm-ups. After chatting with Bruce near the cage, Tebow smiled, grabbed his gear and headed to Field No. 2, next to the parking lot and away from the crowd, to take his swings.
Tebow may be a major brand, but he is not yet a major leaguer. Will he ever be? The educated consensus seems to be "no" among the baseball cognoscenti, but that hasn't stopped the Mets from making him part of their show this spring. There's no harm in the Mets making Tebow a sideshow either, really. It beats watching Garth Brooks try to hit a major league pitcher. Trust me.
But that doesn't mean it's a distraction the Mets need and something old-school baseball people like. After it was over -- Tebow went 0-for-7 with three strikeouts in his two games with the big boys -- Mets manager Terry Collins indicated that would be the last we'll see of Tebow on the main field. He offered generous praise, saying, "You see the power in batting practice, and, if he can get it to translate into the game, it's going to play."
It may take a second or two for that one to sink in. Getting batting-practice power to translate into a game can be like getting putt-putt golf acumen to translate to Augusta during the Masters.
A fairly small crowd of fewer than 5,000 fans showed up for Act 2 of "Tebow Plays the Big Field" on Friday. It ended with four more outs, but he certainly didn't embarrass himself.
Rob Foldy/Getty ImagesTim Tebow unquestionably brought some buzz to the Mets' spring training games, but some baseball vets bristled at his presence on the big-league field.
He hit a few ground balls reasonably hard. He even worked the count to 3-0 in his last at-bat and had a chance to win a game for the Mets, who lost 7-6 to the Houston Astros on Friday. He took a strike, then swung through a couple of pitches from lefty Brian Holmes.
The beauty of Tebow is that he thinks a lot more like the guys he was playing with Friday than like the rest of us. The rest of us don't have a Heisman Trophy. The rest of us never brought a team down the field to win an NFL game. So what was going through his mind?
"Gosh, try to hit a dinger and win it. I so wanted to," Tebow said. "For me, that's honestly something I still work on, grit your teeth and go to work. I was talking to Jay for a while about it. He was just like, 'Breathe. Be smooth.' There are just so many little things like that. So much of my life, I would grit my teeth, and, in the fourth quarter, I was just going to try to find a way to get it done. It's understanding how you go about things, what you have to do."
Tebow went 12 years without playing baseball, and he will turn 30 in August. He probably doesn't have time to make it to the major leagues. Still, stranger things have happened. Even if the Mets' baseball operations people haven't the faintest faith in that happening, what's wrong with their marketing people giving fans a glimpse of one of the most popular athletes in America? From a civilian standpoint, there's nothing wrong with that. If you wear a baseball uniform for a living, you might have another perspective.
One major league veteran with more than a decade of MLB service time, now on a rival team's coaching staff, said he thought Tebow's presence in major league spring training games wasn't right. For one thing, the coach doubted Tebow's desire to reach the majors, wondering if he instead was working toward a book or movie deal. The coach also lamented the missed opportunity for a player with more realistic major league aspirations, say Champ Stuart or Travis Taijeron, two non-roster outfielders trying to get on the Mets' radar this spring.
"I guarantee you there's somebody over there who would have loved those four at-bats," the coach said. "You smoke four balls and maybe open some eyes."
OK, so a couple of young players might have been slightly hurt by Tebow's presence in the games. The Mets took advantage of Tebow's massive popularity to sell jerseys and tickets. Neither of those two outcomes is ideal, but still, he was fun to watch. Fans were at their loudest anytime Tebow was involved Friday. They cheered when he caught an easy fly ball and missed the cutoff man, for crying out loud. He watched three balls soar over his head for home runs, giving the pitcher courtesy trots on two of them -- though they were long gone -- and earnestly chasing one toward center field another time.
Unless the Mets decide they need a little attendance boost or they suffer a string of injuries to outfielders, Tebow figures to spend the rest of his spring on the back fields. He'll probably spend the rest of his season playing in small towns, riding buses and eating in country dives and diners, at least as long as he can stand it. He claims he's committed to making a serious run at the profession. He said he'll stay in touch with the Mets players he met and try to learn from the process.
"It's never as good as it seems, it's never as bad as it seems," he said.
He might be saying that to himself a lot over the next six months or so, but whether he'll be saying it a year from now is anybody's guess.