UCLA STANDOUTS
NCAA MEN'S BASEBALL
The hilarious headshots of Salisbury's Justin Meekins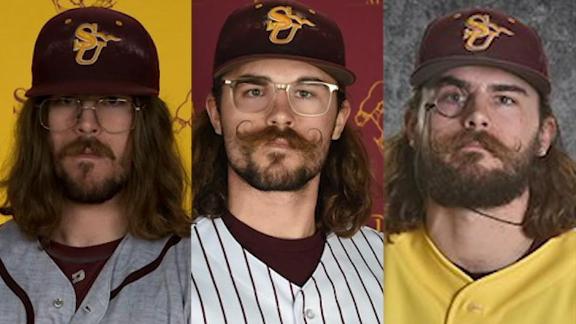 Kleist leads Louisiana softball to victory over Texas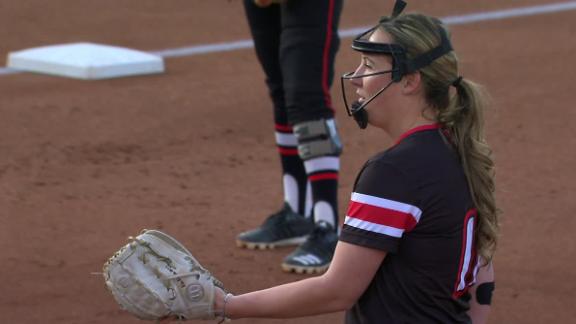 COLLEGE BASEBALL
Troy Tulowitzki's path to Texas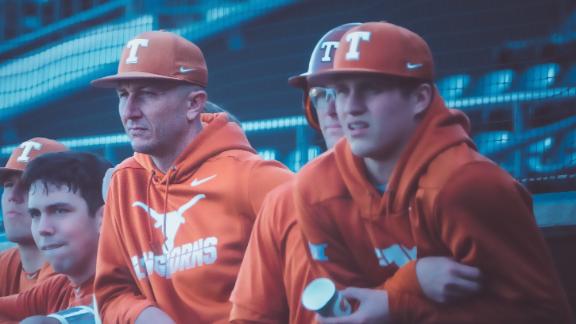 NCAA Men's Baseball
Clemson carries no-hit bid into ninth at South Carolina
The Gamecocks break up the Tigers' no-hit bid with a solo HR in the ninth before falling 7-1 to their Palmetto State rivals.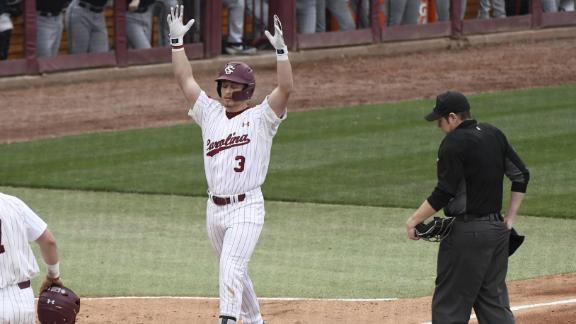 State blasts UAB behind offensive power surge
Mississippi State tallies six extra-base hits, including three home runs, en route to a 16-run, five-inning mercy win.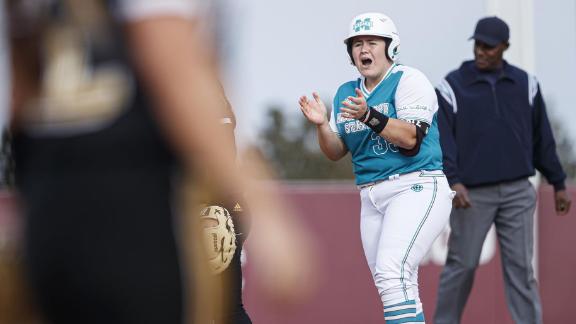 Hogs sweep Day 2 of Wooo Pig Classic
No. 21 Arkansas notches a pair of victories, run ruling Villanova and slipping past Kent State, thanks to an offensive outpouring of 22 hits.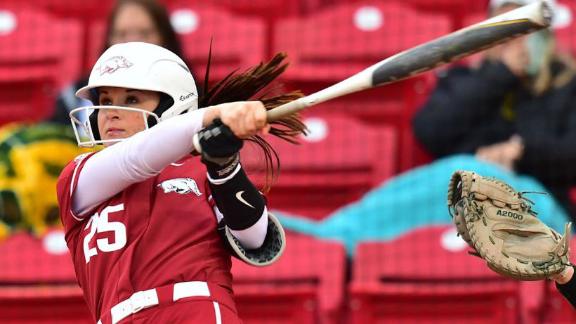 NCAA Men's Baseball
Florida rallies late to end Troy's upset bid
The 10th-ranked Gators score three runs in the seventh and then turn to their bullpen to slam the door on the Trojans 3-2.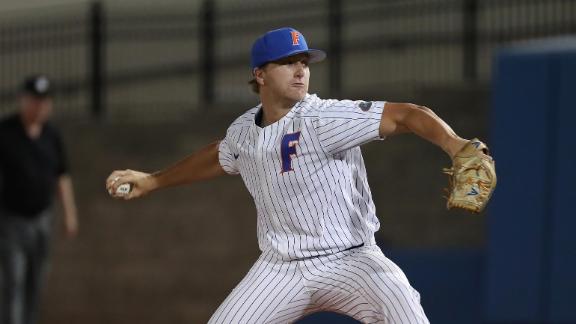 NCAA Men's Baseball
Hickman hangs 11 K's on Hawai'i
No. 1 Vanderbilt leans on its pitching in a 5-1 win, as starter Mason Hickman fans 11 and Sam Hliboki supplies 2 1/3 innings of hitless relief.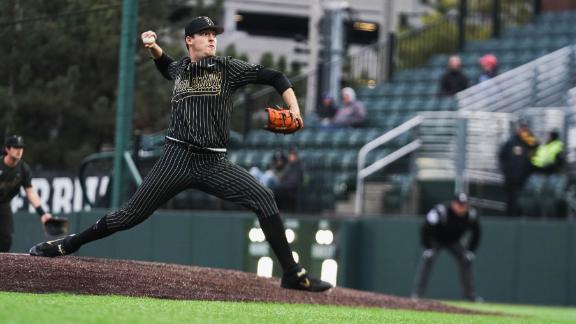 NCAA Men's Baseball
Tennessee whips GWU to remain unbeaten at 10-0
Solid pitching by the Vols and sophomore Trey Lipscomb's eighth-inning grand slam pave the way to a 7-1 win over the Colonials.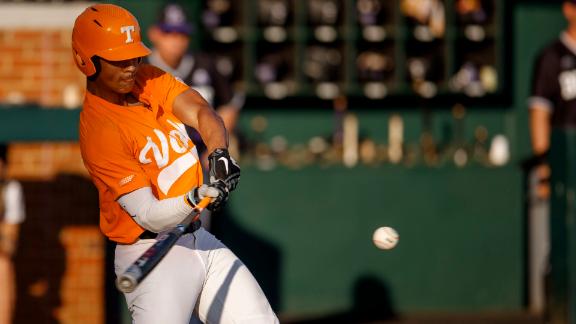 Gymnastics
UCLA gymnast's floor routine is breaking the internet
UCLA gymnast Nia Dennis performs a floor routine to a Beyonce mashup, scoring a 9.975.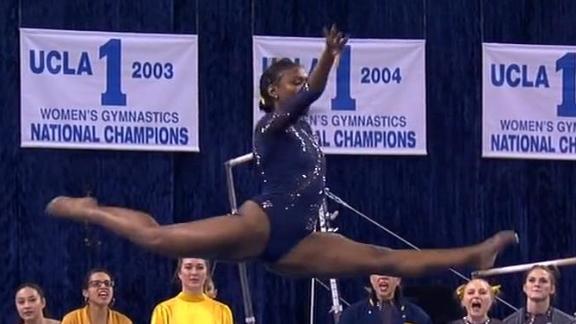 What are the top plays on the diamond so far?
Rally Cap runs through the top six plays in SEC baseball and softball so far in this Get Your Peanuts segment.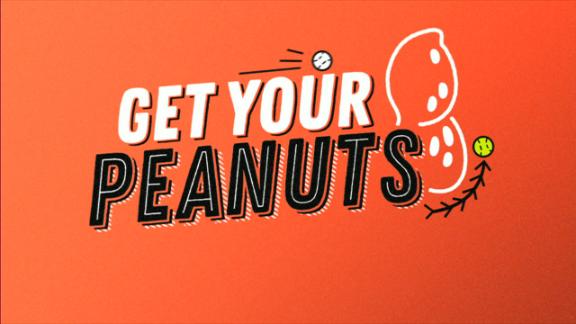 NCAA Men's Baseball
Kyle Peterson's best pitchers in the SEC
Kyle Peterson names his list of best pitchers in the SEC.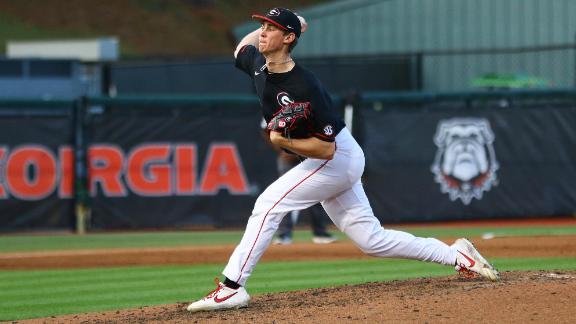 Who are the top SEC softball seniors?
The Rally Cap crew breaks down who the best seniors in SEC softball are.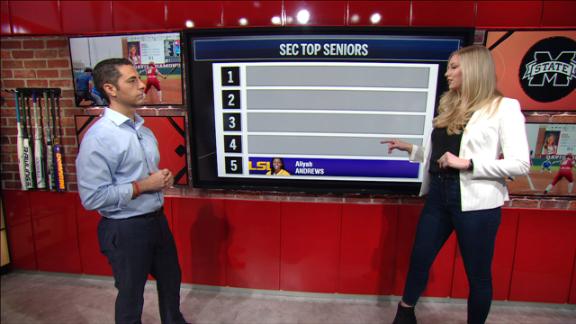 NCAA Men's Baseball
Corbin breaks down Jack Leiter and Austin Martin
Vanderbilt head coach Tim Corbin discusses what he sees in players Austin Martin and Jack Leiter.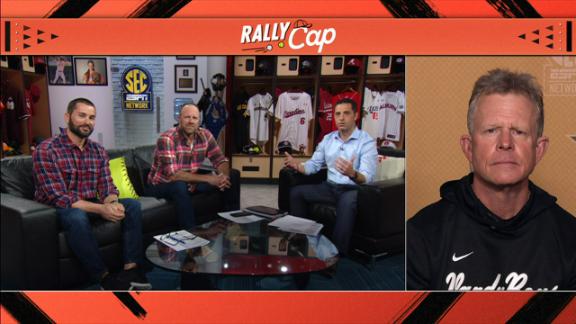 Gymnastics
Gymnastics
NCAA Men's Baseball
Brotherhood means more than blood for UK baseball
Lexington natives Carson Coleman and Jaren Shelby share a bond that started in Little League and has blossomed since joining forces for the hometown Wildcats.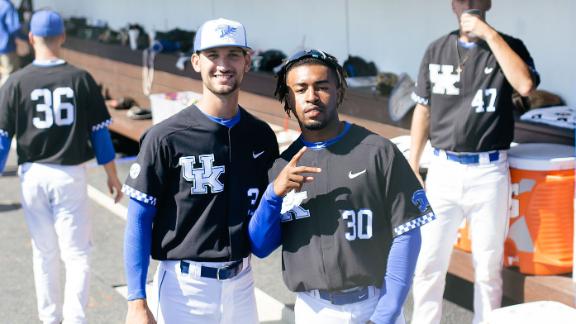 Lady Bears rally back to take down Razorbacks
No. 21 Arkansas takes a tough 3-2 loss as No. 19 Baylor scored two runs in the seventh inning to win the first game of the Wooo Pig Classic.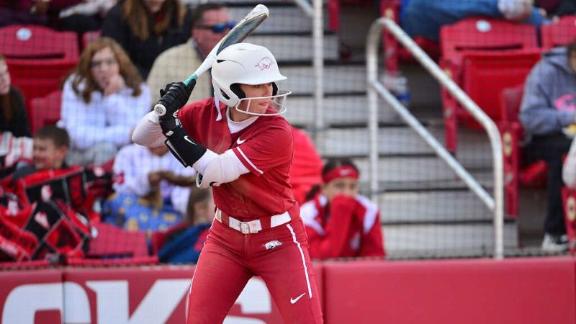 Streeter Lecka/Getty Images

Check out which teams won every men's and women's fall championship and where they stand in the current Capital One Cup standings.
Customize ESPN