NCAA Men's Baseball
Rebels outlast Aggies in extras
No. 19 Ole Miss walks off in the 11th on Thomas Dillard's two-run single, defeating No. 10 Texas A&M 5-4.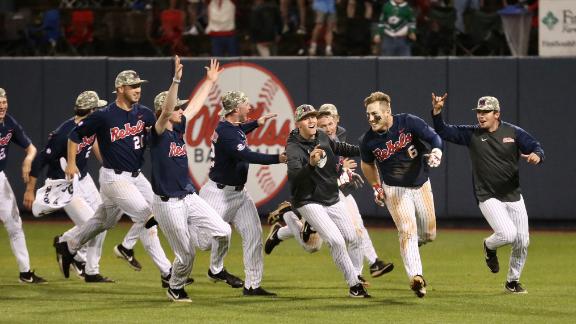 NCAA Men's Baseball
No. 4 Vanderbilt downs No. 21 Auburn
The Commodores' bats come alive in the 12-6 win over the Tigers as they reach double-digit runs for the 17th time this season.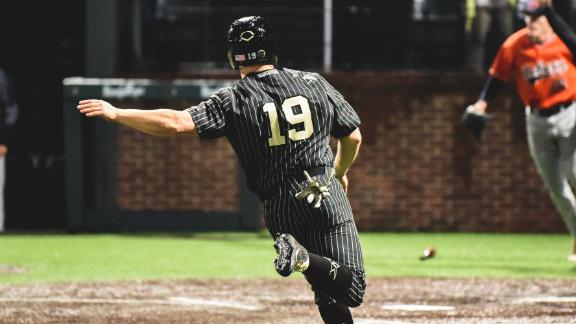 Olympic Sports
Rebels blank Golden Eagles 3-0
Freshman Tate Whitley earns her first career triple as No. 18 Ole Miss closes out its final nonconference matchup with a victory.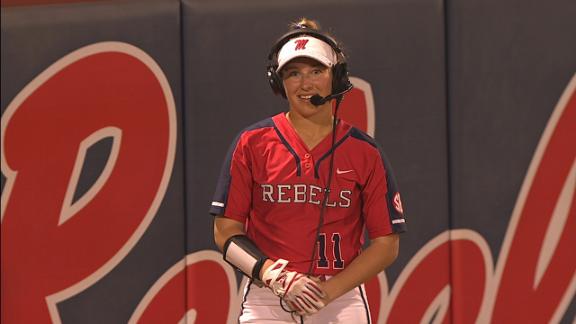 Bulldogs' offense strikes for 10-hit parade
No. 21 Georgia catches fire in the fourth inning with four runs en route to a 5-1 win over Georgia State.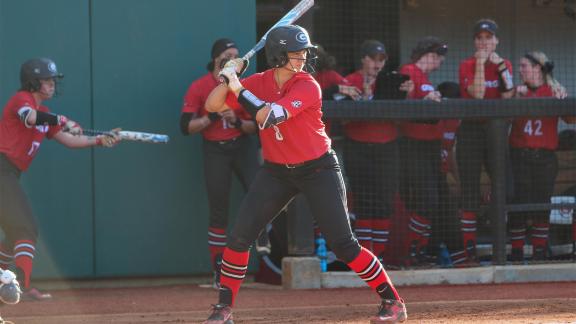 No. 22 Kentucky run rules EKU
The Wildcats score eight of their 10 runs via the long ball, registering three home runs in the 10-2 rout.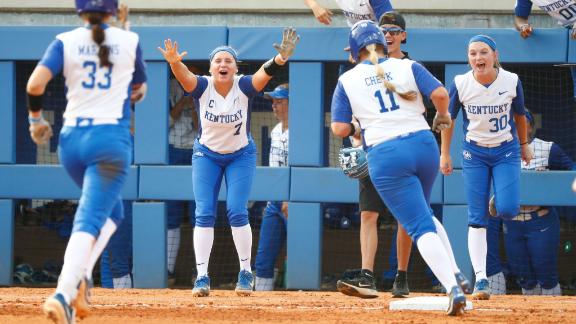 NCAA Men's Baseball
No. 7 Arkansas falls to Northwestern State
The Razorbacks claim an early 4-1 lead after the first inning but can't hold on, falling 10-7 to the Demons.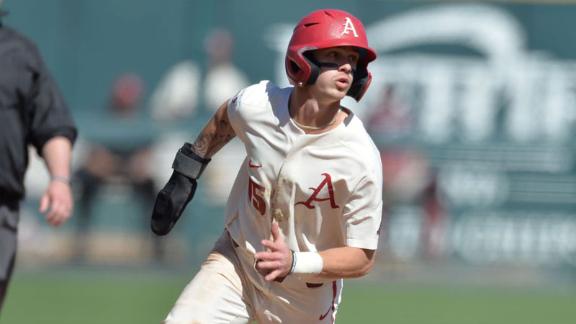 NCAA - Other
NCAA Men's Baseball
No. 7 Arkansas hammers Northwestern State
With five home runs on the night, the Razorbacks explode on offense to put the Demons away in the 19-2 win.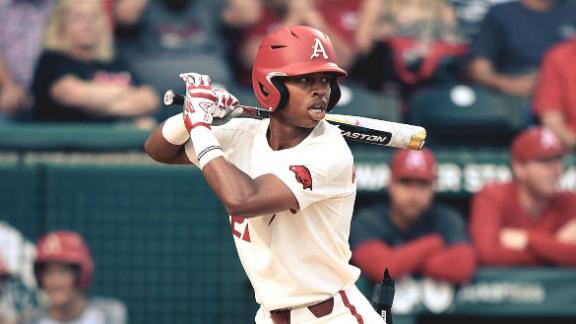 NCAA Men's Baseball
Tigers tackle Bears in Columbia
Junior Kameron Misner records a solo homer in Missouri's 6-2 victory over Missouri State to snap a three-game losing streak.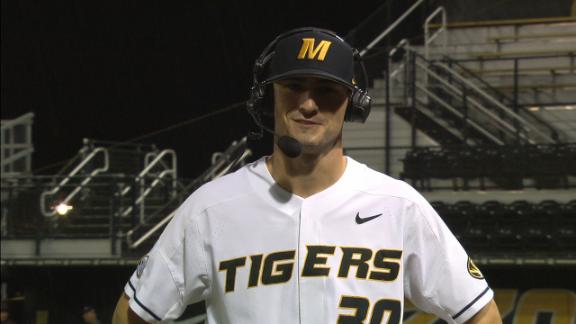 Tigers claw to sixth straight win
Sophomore Cassie Gasper racks up a career-high eight strikeouts as Mizzou sweeps the doubleheader over SE Missouri State.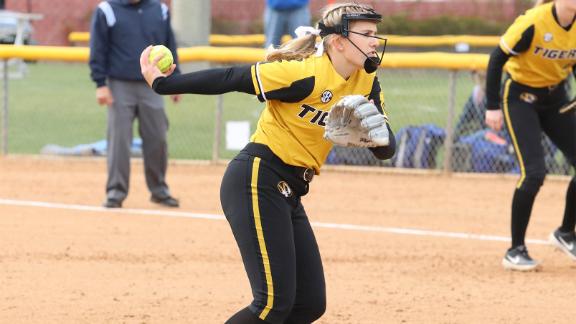 NCAAF
New LSU AD: 'I'm back home'
New LSU athletic director Scott Woodward details his special connection with the university and how glad he is to be back where he started.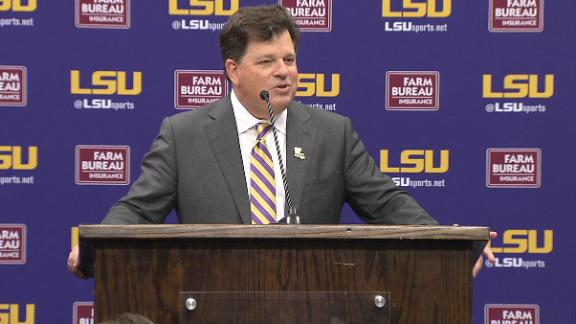 No. 23 Kentucky sweeps doubleheader
The Wildcats take care of business at home, defeating No. 14 Auburn 7-0 in Game 1 and 7-3 in Game 2.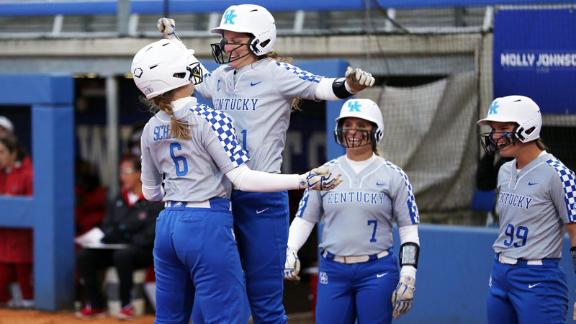 NCAA Men's Baseball
SEC baseball calendar comparison
Rally Cap analyzes the differences in records from last year to this year for Florida, South Carolina, Mississippi State and LSU.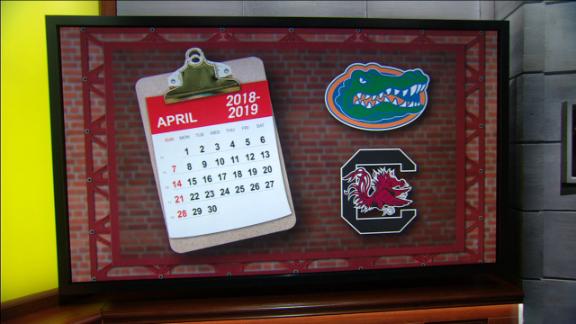 Get your peanuts: Top SEC plays
Rally Cap takes a look at all the top plays in baseball and softball around the conference.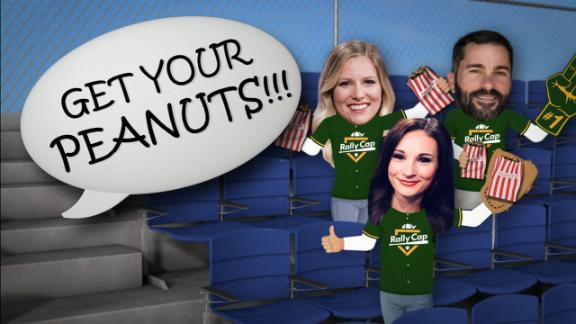 NCAA Men's Baseball
Going back to school with Hudson
Former Tigers pitcher Tim Hudson talks about what it is like to go back to school and walk the hallways at Auburn.
NCAA Men's Baseball
No. 5 Vanderbilt knocks off Alabama 2-0
Senior Patrick Raby breaks down the support his team has for each other and what pitches worked well for him against the Crimson Tide.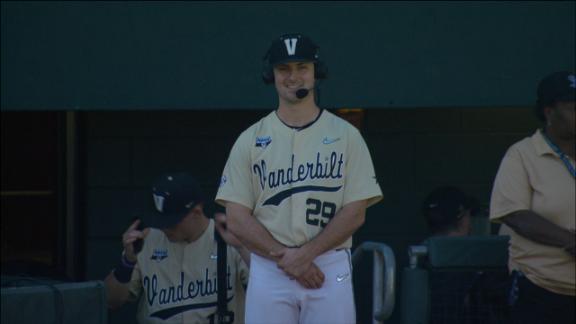 Gymnastics
UCLA's Ohashi dazzles in final floor routine of college career
Katelyn Ohashi crushes the final floor routine of her college career, scoring a 9.950 and bringing the crowd to its feet.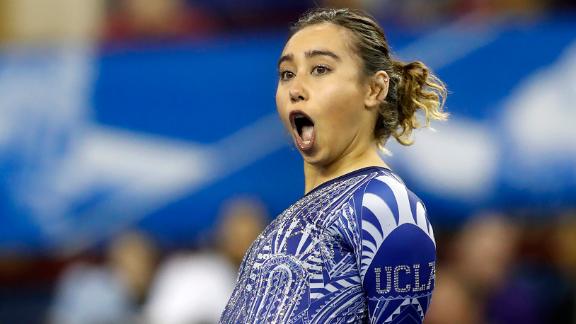 Streeter Lecka/Getty Images

Check out which teams won every men's and women's fall championship and where they stand in the current Capital One Cup standings.
Customize ESPN