Plummer, Hentz named Co-Most Outstanding Players
Kathryn Plummer and Morgan Hentz are named 2018 NCAA Volleyball Tournament Co-Most Outstanding Players in Stanford's championship win over Nebraska.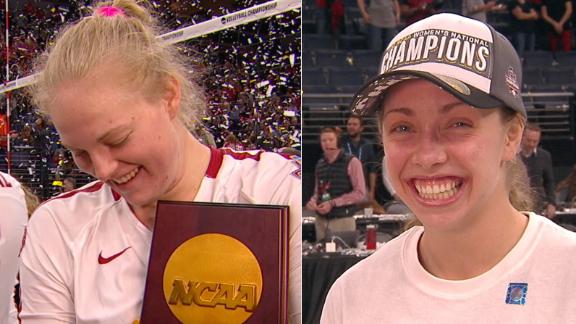 Stanford wins 8th volleyball national championship
Meghan McClure comes up with the kill for match point to secure Stanford's eighth national championship, the most all time in NCAA history.
Stivrins monster kill extends Nebraska lead in 4th set
Lauren Stivrins has a monster kill to put Nebraska on top of Stanford 19-11 in the fourth set.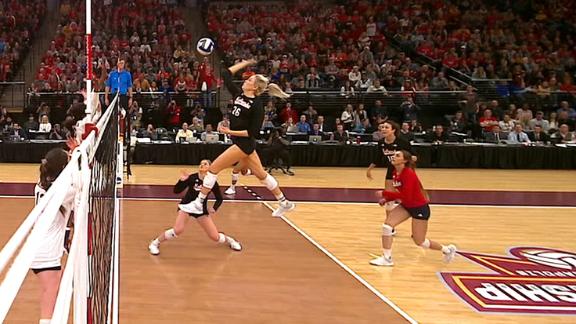 Hentz's defense not enough early in fourth set
Morgan Hentz makes two big-time digs to keep the ball alive, but Mikaela Foecke comes up with the kill to put Nebraska up 4-0 in the fourth set.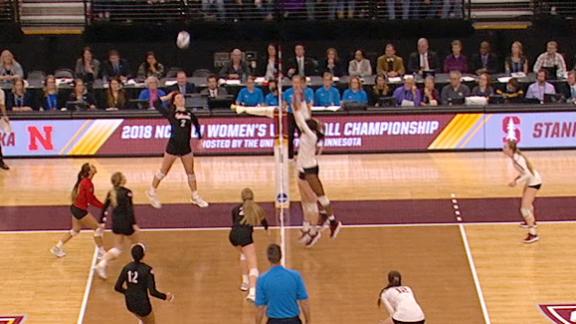 Stanford's net violation gives Nebraska set win
Nebraska comes away with the win in the second set after a net violation by Stanford's Meghan McClure.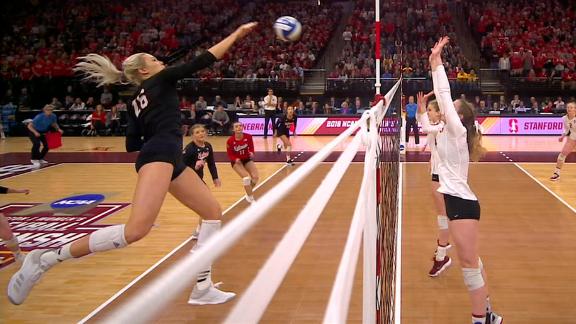 No. 8 Auburn survives vs. UAB in OT
Guard Jared Harper scores 31 points to help the Tigers earn a tough 75-71 victory against the Blazers in the Mike Slive Invitational.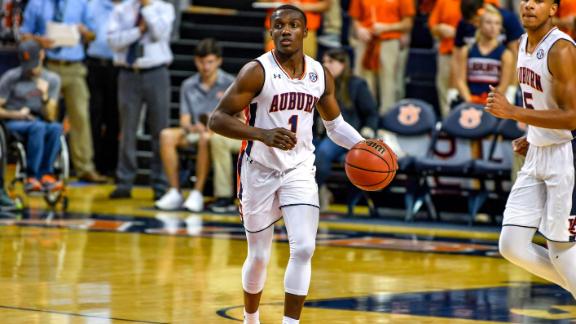 Gray's clutch block wins first set for Stanford
Jenna Gray comes up with a huge block at the net to secure the win in the first set for Stanford against Nebraska.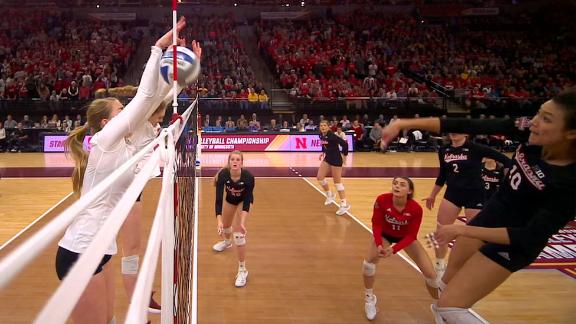 Stanford set to face Nebraska
Stanford and Nebraska will face off on Saturday with the volleyball championship on the line.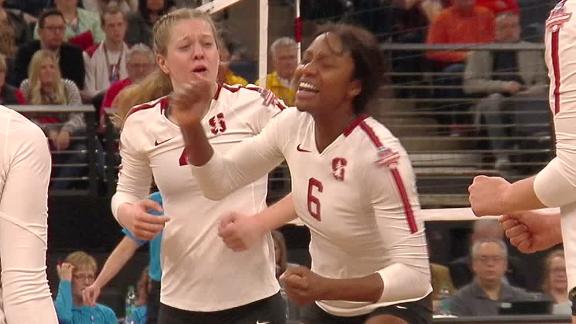 Nebraska outlasts Illinois to reach championship
Mikaela Foecke comes up with the kill for the win against Illinois to send Nebraska to its ninth championship match.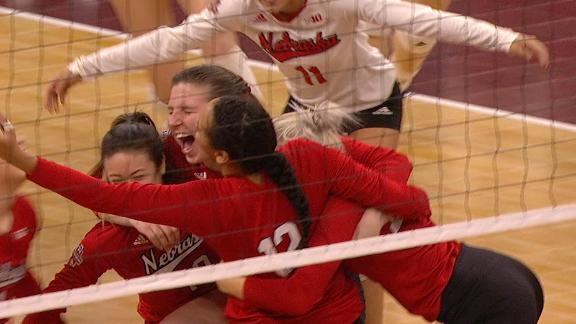 Nebraska survives with Sun kill to force 5th set
Nebraska's offense dials it up and takes the fourth set against Illinois as Lexi Sun gets a big-time kill.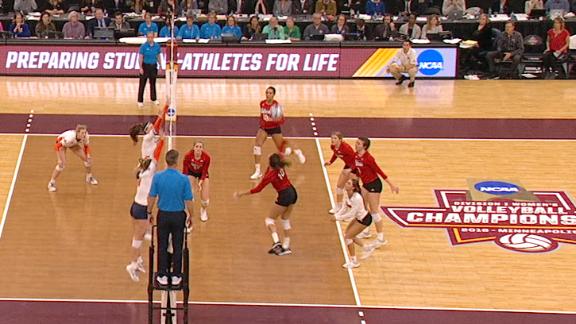 Nebraska takes 3rd set to stay alive vs. Illinois
After a rocky start, Nebraska rallies in the 3rd set to stay alive against Illinois.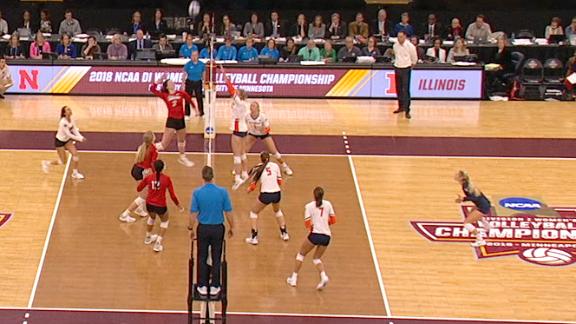 Poulter sneaks one past the defense
Jordyn Poulter uses some deception to catch Nebraska off-guard for the Illinois score.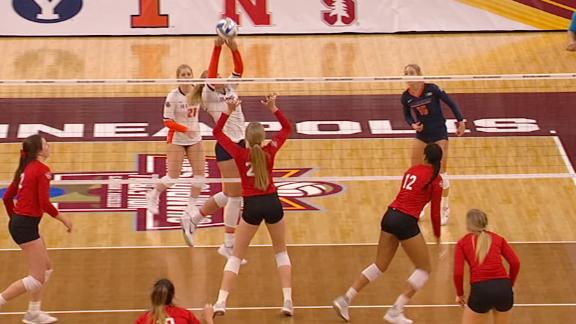 Quade comes up with big-time dig
Nebraska can't come up with the save as Jacqueline Quade digs deep for her 3rd dig of the match.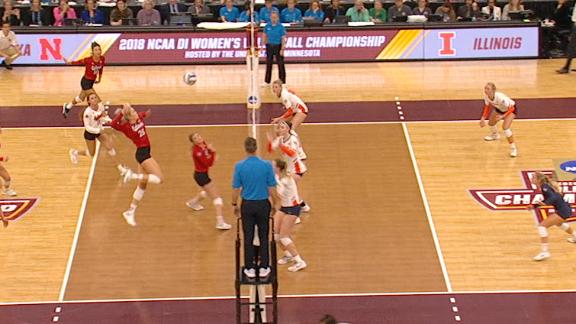 NCAA - Other
Streeter Lecka/Getty Images

Check out which teams won every men's and women's fall championship and where they stand in the current Capital One Cup standings.
Customize ESPN