North American LCS
League of Legends
The Crazy New Meta of Patch 8.11
The most recent League of Legends patch has thrown pro leagues across the world in disarray. Emily Rand joins Darin Kwilinski to examine the new meta and how pros are adapting thus far.

LEAGUE OF LEGENDS
LEAGUE CHAMPIONSHIP SERIES
Clutch wins fourth straight over TSM
In its first season as an NA LCS franchise, Clutch Gaming has already earned a reputation as a giant killer.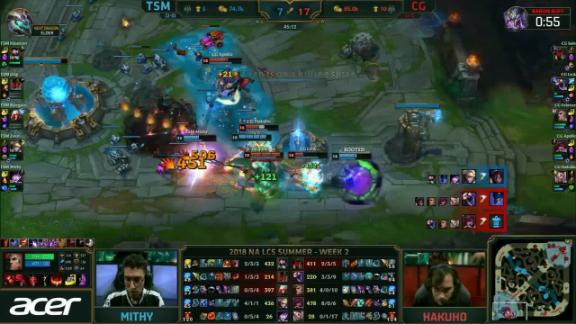 CLG no match for Team Liquid
Yiliang "Doublelift" Peng's squad tore through its opponent to stat Week 2 of the NA LCS.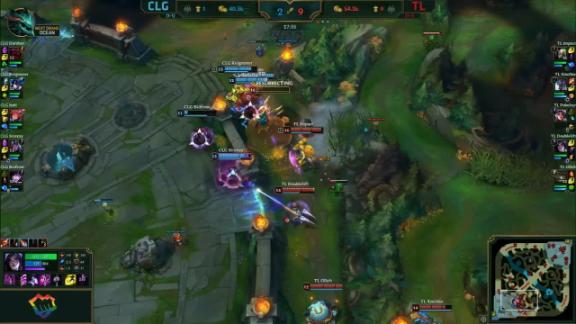 G2 improves to 4-0 in Summer Split
The Goliath of European League of Legends is unbeaten after two weeks of play in the EU LCS.

League of Legends
Global Power Rankings
LoL Global power rankings through 6/18
With the summer split in full swing across the world, so too are our League of Legends Global Power Rankings. Emily Rand joins Darin Kwilinski to run through the top five teams.

CALL OF DUTY WORLD LEAGUE
ANAHEIM OPEN
Rise Nation wins its third Call of Duty World League title of the year with a 3-1 series victory against Red Reserve at CWL Anaheim. Rise hasn't finished outside the top-8 yet this year at CWL events.
The crowd at the Call of Duty World League Anaheim Open is ready for the grand final. Rise Nation will face Red Reserve. Rise is going for its third first-place finish of the tour.
NA LCS Power Rankings pre-summer split power rankings
The NA LCS is back in full force, and so are our Power Rankings. Emily Rand joins Phil Murphy to break it all down.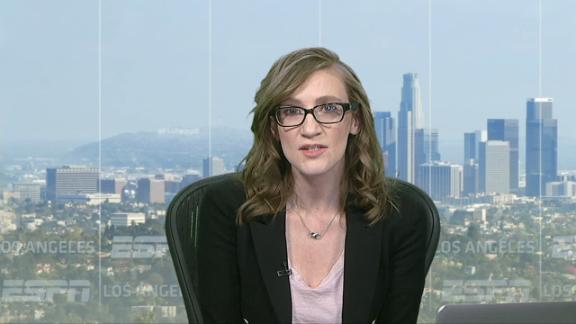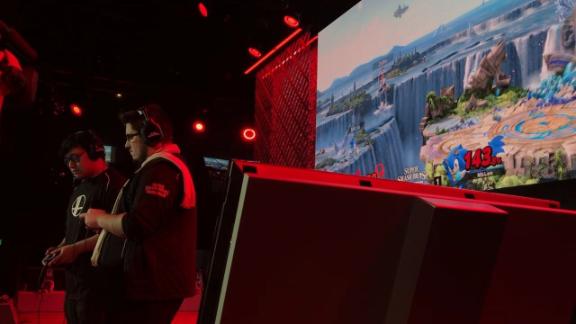 Gonzalo "ZeRo" Barrios wins the Super Smash Bros. Invitational in a 2-1 victory over Leonardo "MKLeo" Lopez Perez.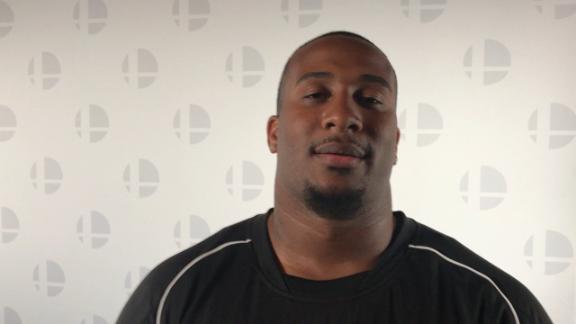 Mike Daniels of the Green Bay Packers talks playing a Smash pro at the Super Smash Bros. Invitational, his love for Nintendo and gaming culture in the NFL. "I've seen players lose money" and "almost come to blows" over game bets, he said.
Two Smash legends, Adam "Armada" Lindgren and Gonzalo "ZeRo" Barrios, face off during the Super Smash Bros. Ultimate invitational. ZeRo came away with the win as Ike over Armada's Pokémon Trainer.

Overwatch League
Overwatch League Power Rankings: Stage 4, Week 4
After occupying the top spot for much of the season, the New York Excelsior have fallen from their perch following a 1-1 week. Who is the new No. 1?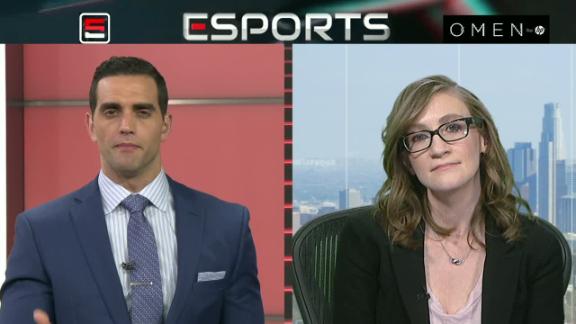 COLLEGE ESPORTS
LEAGUE OF LEGENDS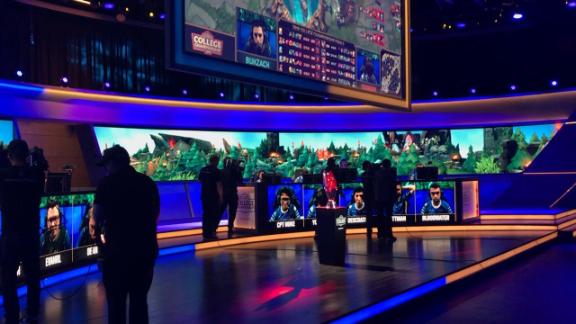 No. 2 UC Irvine wins the College League of Legends Championship with a 3-0 sweep of No. 5 Columbia College. It's the first College League of Legends title for the Anteaters, who took down the Cougars in the first matchup between two varsity teams in a final on this stage.

OVERWATCH LEAGUE
Excelsior bounces back to beat Shock
After a couple rare losses in the past week, the No. 1 team in the Overwatch League got back to its winning ways.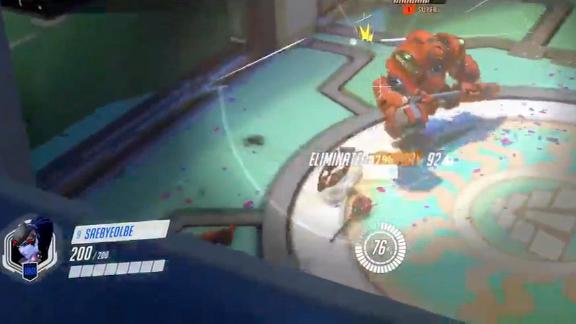 Valiant flexes in playoff-clinching match
Los Angeles will head to the Stage 4 playoffs and season-ending tournament after stomping Houston on Saturday.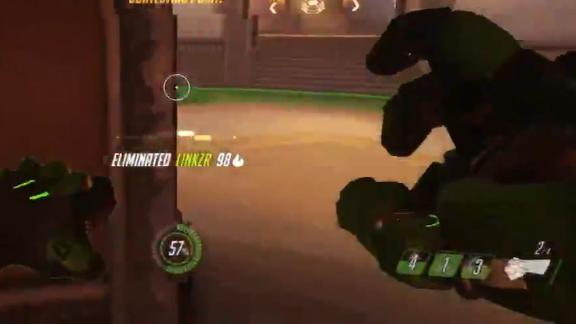 San Francisco Shock
Overwatch League
Behind the Shock's Success
The San Francisco Shock are on a whole other level in Stage 4. One major factor? New head coach "Crusty." Emily Rand joins Treavor Scales to examine further.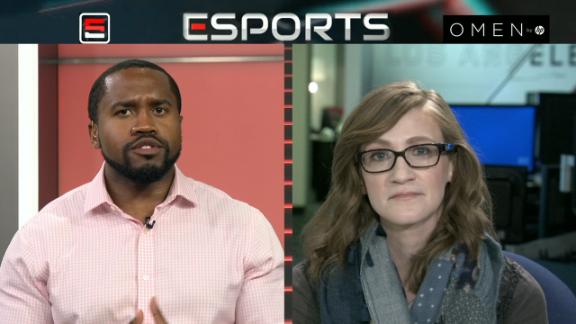 Overwatch League Season 1
ESPN

Overwatch League information, teams, rosters, schedule, recaps and more.
LEAGUE OF LEGENDS SEASON 8
Provided by Riot Games

Recaps for NA and EU LCS, LPL and LCK. Power Rankings. Standings. Features. It's all on our League of Legends hub page.
Provided by Riot Games

Check out when the biggest events in esports are happening.
Provided by Valve

Recaps, features and videos on Dota 2 majors, The International and more.
Illustration by Richard Roberts

How a teenage gamer in the hottest new esport, Overwatch, became a reluctant icon for South Korea's feminist movement.

Helena Kristiansson/Dreamhack

His grueling practice regimen has become an act of physical self-destruction. The best doctors in South Korea have urged him to quit. For Jaedong, the pain is worth even a single glimpse of his former glory days.

Provided by kenzi/FOMOS

Runner prepared to call it quits. But his wife stopped him. "The kids deserve one last shot," she said. So they persevered, and against all odds, sponsorships poured in. Fans started donating necessities. It was as if the world had RunAway's back.
While League of Legends might have a higher profile, Dota 2 boasts a gigantic purse and a different strategy. The bar for entry is high, but with a little help, Dota 2 can be enjoyable.

League of Legends is the king of the esports hill. What is it about this free-to-play MOBA that has the world clicking like mad? Here's your guide to LoL and what to expect in 2016.
Richard Roberts

19-year-old Faker came out of nowhere to become the first true global star of gaming. But can the League of Legends prodigy carry a nation on his shoulders?

E:60 takes an unprecedented look inside the world of professional video game competitions through the journey of the Dota2 team known as the Evil Geniuses and their quest for a share of the $18.4 million tournament prize pool.
Customize ESPN