LEAGUE OF LEGENDS WORLD CHAMPIONSHIP

LEAGUE OF LEGENDS WORLD CHAMPIONSHIP

League of Legends World Championship
Group Stage
Top Plays from League of Legends Worlds 2017 Group Stage Days 1-4.
We look back at some of the best moments from the first four days of Group Stage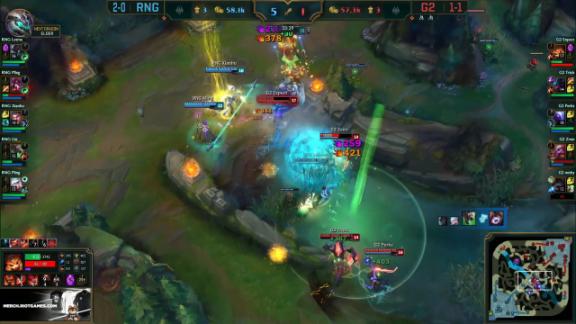 League of Legends Worlds 2017 Group Stage Day 4 RNG v G2.
A slow start gave way to a wild finish as Royal Never Give Up took on G2 Esports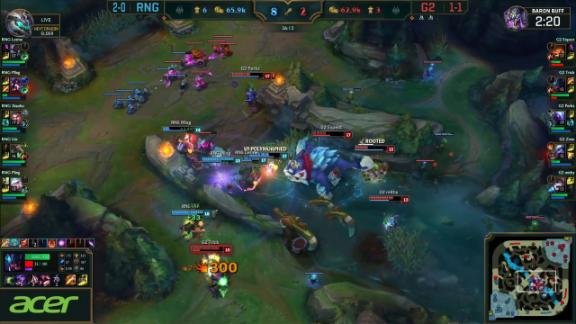 League of Legends World Championship
2017 Worlds Notebook

League of Legends Worlds
Groups Day 3
LoL Worlds 2017 Group Stage Day 3 Wrap Up - Part 1.
Team SoloMid take on Team WE and Samsung Galaxy battle Royal Never Give Up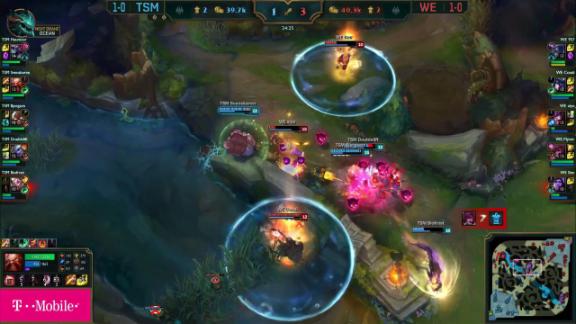 LoL Worlds 2017 Group Stage Day 3 Wrap Up - Part 2.
SK Telecom T1 face off against ahq and Cloud9 go toe-to-toe with EDward Gaming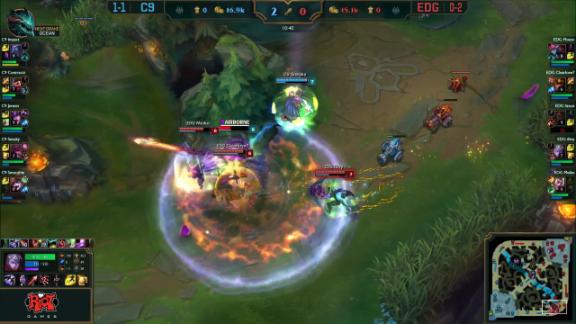 LEAGUE OF LEGENDS
2017 World Championships
Street Fighter V - Northwest Majors Finals.
Punk fights from behind to win the Grand Finals.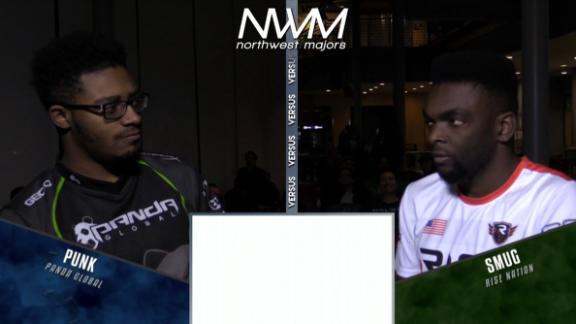 Marvel vs. Capcom: Infinite - Northwest Majors Finals.
Fortrest battles back from Losers to take on NyChrisG in the Grand Finals.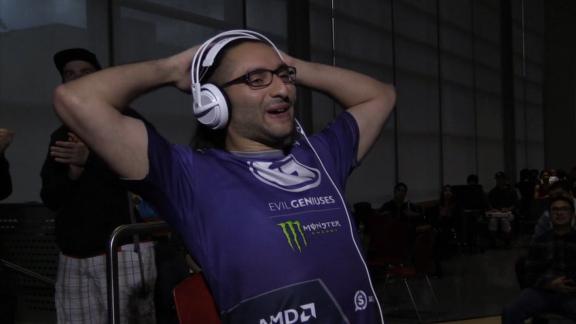 LEAGUE OF LEGENDS WORLDS

World Championship
League of Legends
LEAGUE OF LEGENDS SEASON 7
Robert Paul for ESPN

Recaps for NA and EU LCS, LPL and LCK. Power Rankings. Standings. Features. It's all on our League of Legends hub page.
Brinson+Banks for ESPN

Check out when the biggest events in esports are happening.
Courtesy of Valve

Recaps, features and videos on Dota 2 majors, The International and more.
Provided by Valve

In less than 12 hours, Team Liquid's Dota 2 squad won $10.8 million in The International, and Liquid's League of Legends team fended off a $3 million franchise fee, marking a windfall never before seen in one day of esports competition.

Riot Games

With arguably the best and most experienced roster ever assembled in the NA LCS, anything but a quarterfinal appearance for Team SoloMid will be seen as a disaster, and honestly, it should.

Provided by Bethesda Softworks/Carlton Beener

Quake Champions is the latest iconic esports game to get a remaster, and the developers hope the mix of nostalgia and fresh additions will revive one of the most vibrant scenes in the history of pro gaming.
While League of Legends might have a higher profile, Dota 2 boasts a gigantic purse and a different strategy. The bar for entry is high, but with a little help, Dota 2 can be enjoyable.

League of Legends is the king of the esports hill. What is it about this free-to-play MOBA that has the world clicking like mad? Here's your guide to LoL and what to expect in 2016.
Richard Roberts

19-year-old Faker came out of nowhere to become the first true global star of gaming. But can the League of Legends prodigy carry a nation on his shoulders?

E:60 takes an unprecedented look inside the world of professional video game competitions through the journey of the Dota2 team known as the Evil Geniuses and their quest for a share of the $18.4 million tournament prize pool.
Customize ESPN