Michael Jordan: Other 28 teams 'going to be garbage'
Updated:
October 13, 2017, 12:13 PM ET
By
Ian Begley
| ESPN Staff Writer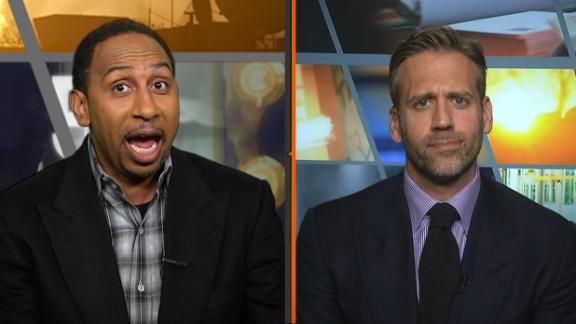 Stephen A: MJ three-peated before he formed superteam
Stephen A. Smith and Max Kellerman get heated over Michael Jordan's contribution to the popularization of super teams after the star slammed franchises with stacked rosters.
Stephen A: MJ three-peated before he formed superteam
Charlotte Hornets owner Michael Jordan isn't a fan of the NBA's so-called superteam era.
"I think it's going to hurt the overall aspect of the league from a competitive standpoint," Jordan said in an interview with Cigar Aficionado magazine. "You're going to have one or two teams that are going to be great, and another 28 teams that are going to be garbage. Or they're going to have a tough time surviving in the business environment."
Jordan is likely referring to the concentration of talent on the Golden State Warriors' roster.
"

You're going to have one or two teams that are going to be great, and another 28 teams that are going to be garbage.

"- Michael Jordan, on NBA superteams, to Cigar Aficionado magazine
The Warriors have won two of the past three NBA titles and have faced off against the Cleveland Cavaliers in each of the past three NBA Finals, leading some to question the competitive balance in the league.
Golden State and Cleveland are favorites to win their respective conferences again in the coming season and meet in the Finals. The Warriors are 5-12 favorites to win the NBA title, and the Cavaliers have the second-best odds at 4-1.
They aren't the only teams with a conglomeration of stars: The Oklahoma City Thunder boast Russell Westbrook, Carmelo Anthony and Paul George; the Houston Rockets have Chris Paul and James Harden; and Boston Celtics have Kyrie Irving, Gordon Hayward and Al Horford.
More from ESPN.com
Michael Jordan had some strong words about the NBA's superteam era. Is he right? Vote now! Story
---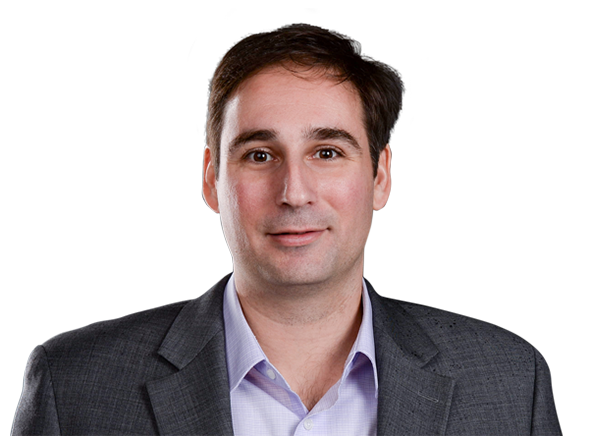 Zach Lowe sets up the new season with predictions on big deals, playoff races, superstars and more. Story
---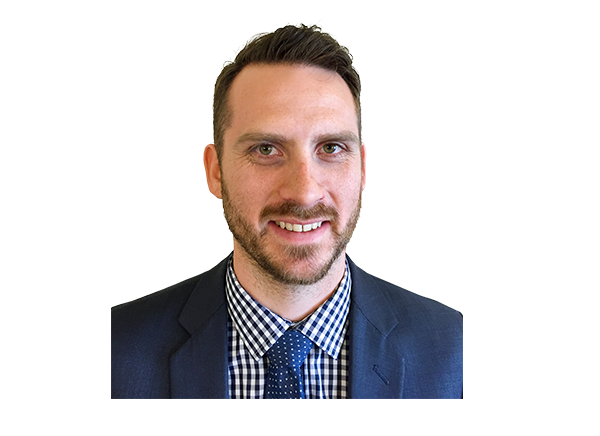 With Russell Westbrook, Paul George and Carmelo Anthony all accustomed to taking the big shots, how will the Thunder's new trio work it out? Melo, for one, has the answer. Story
Jordan, of course, was the face of another NBA superteam -- the 1995-96 Chicago Bulls, who won a then-record 72 regular-season games and the NBA title. The Warriors broke the Bulls' regular-season wins record in 2016.
It's understandable that, as an owner, Jordan is concerned about the league's competitive balance. Charlotte has made it out of the first round of the playoffs just twice since the 2000-01 season.
NBA commissioner Adam Silver, though, pushed back against the idea that the league suffers from a competitive balance issue last May in an interview on ESPN's Mike & Mike.
"It's just hard for me to fathom how there becomes this perception that at the moment there are only two teams that are truly competitive in this league. I just don't believe it," Silver said. "I think you're going to see these things have a way of working themselves out over time. Kawhi Leonard was the 15th pick in the draft; Isaiah Thomas was the 60th pick in the draft; Draymond Green was the 35th pick in the draft. And we have a great draft class coming up next year.
"When I hear people say that [Golden State and Cleveland] are now the two teams that are dynasties, think back -- we had the Lakers and Celtics. Celtics have won 17 championships, Lakers 16. That's almost half of all championships won in the NBA by those two teams. Now these two teams are being called dynasties. One, you're in Cleveland right now, that franchise before last year had never won in the history of the NBA. Golden State hadn't won it in 40 years."
Some have cited Kevin Durant's decision to sign with Golden State as a free agent in 2016 as a move that worsened the NBA's competitive balance. Durant has pushed back against that theory.
"Like I'm the reason why [expletive] Orlando couldn't make the playoffs for five, six years in a row?" he said in an interview with USA Today in the spring. "Am I the reason that Brooklyn gave all their picks to Boston? Like, am I the reason that they're not that good (laughs)?
"I can't play for every team, so the truth of the matter is I left one team. It's one more team that you probably would've thought would've been a contender. One more team. I couldn't have made the [entire] East better. I couldn't have made everybody [else] in the West better."
ESPN Staff Writer
Covers the New York Knicks for ESPNNewYork.com