Top Headlines
NFL nation
Schefter on Garrett Suspension
Adam Schefter: NFL was determined Myles Garrett wouldn't play again this season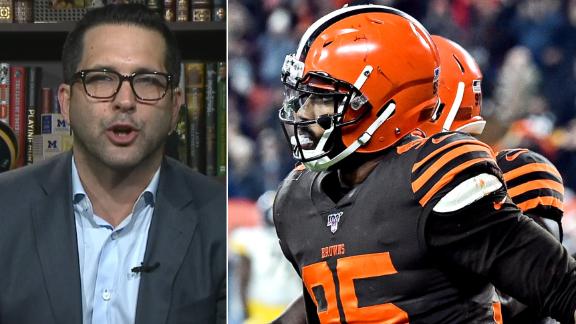 Schefter: Garrett accused Mason Rudolph of using a racial slur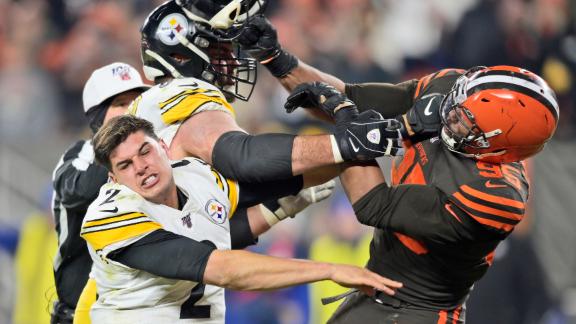 John Loomis for ESPN

Patrick Mahomes credits his early baseball career. Josh Allen learned by throwing rocks in a dumpster. Big Ben ... never gave it much thought. But the NFL's quarterbacks all have something to say about how they hold the football.
Karl Roser/Pittsburgh Steelers

The Steelers' star receiver, a proud doggie dad, was once afraid of dogs. Now, with a social media feed full of his pup, Smith-Schuster can't imagine life without his well-traveled, well-known, four-legged best friend.
Jim Davis/The Boston Globe via Getty Images

Five years ago, an unknown Patriots running back named Jonas Gray put up a monster performance against the Colts. A few days later, an uncharged phone changed the course of his career.
NFL Films Presents

Explore the history of the league with over 80 archived episodes from the extensive NFL Films library.
Customize ESPN