Commentary
Colts, Bengals, Bolts above the rest
Originally Published:
January 6, 2010
By
John Clayton
| ESPN.com
Here are my AFC team grades for the regular season. For my NFC grades, click here.
AFC NORTH
Cincinnati Bengals: GRADE: A
The Bengals grew up and became a mature team. Despite not having much speed at wide receiver, the Bengals' offense plodded its way to a 10-6 season with a solid running attack and smart leadership by QB Carson Palmer. Defensive coordinator Mike Zimmer headed the league's fourth-best defense.
Baltimore Ravens: GRADE: B-
The Ravens' defense showed some age but still finished ranked third in the league in yards allowed. QB Joe Flacco showed leadership in making his second consecutive trip to the playoffs, but the banged-up receiving corps held the team back from being the 11-team winner of a year ago.
Clayton's Report Card
ESPN.com senior writer John Clayton hands out final regular-season grades for all 32 teams. Watch

Pittsburgh Steelers: GRADE: C
The Steelers' defense got old in the front seven and collapsed in the secondary. To finish 9-7 with a relatively easy .496 schedule was an underachievement, particularly since the Steelers had a 4,000-yard passer, a 1,000-yard runner, two 1,000-yard receivers and a Pro Bowl-caliber tight end in
Heath Miller
Cleveland Browns: GRADE: D
How can coach Eric Mangini say how proud he is of the progress the Browns made this season when they won only five games? Plus, trades weakened the roster, robbing them of playmakers such as Kellen Winslow, Braylon Edwards and others. The lack of playmakers in the offense has ruined the development of QBs Brady Quinn and Derek Anderson on an offense that averaged only 15.3 points a game.
AFC EAST
New England Patriots: GRADE: B
Coach Bill Belichick may have weakened the defense by trading defensive end Richard Seymour before the season, but the Patriots are back atop the division with a well-coached but not great team. QB Tom Brady bounced back from knee-reconstruction surgery, and the offense struggled at times but was good enough to top the AFC East with 26.7 points a game.
New York Jets: GRADE: B+
A rookie coach (Rex Ryan) and a rookie quarterback (Mark Sanchez) made the playoffs for the third time in two years, but Ryan was the clear star of the show. He turned around a defense that ranked first in the league and played with a tough, physical attitude.
Miami Dolphins: GRADE: C -
The four-game drop from last year's 11-5 record was partially expected because of a tough .563 schedule, but the Dolphins finished the season poorly, which has to be a talent concern. The season-ending loss of nose tackle Jason Ferguson made them vulnerable against the run, and the pass defense wasn't good enough against good quarterbacks. But the Dolphins did start developing the quarterback of the future, Chad Henne.
Buffalo Bills: GRADE: F
Their 6-10 season that led to the midseason firing of Dick Jauron can be traced to self-inflicted wounds; the organization gutted what was a talented offensive line, trading Jason Peters and cutting Langston Walker and Derrick Dockery. Even worse, the Bills ruined the development of QB Trent Edwards, putting them once again in the market for a new coach and a new starting quarterback.
AFC SOUTH
Indianapolis Colts: GRADE A+
They needed only a 14-game season to clinch the No. 1 seed in the AFC, thanks to the offensive leadership of QB Peyton Manning and a Larry Coyer-coached defense that surrendered only 19.2 points a game. Manning had perhaps his best season and is the master of fourth-quarter comebacks.
Houston Texans: GRADE: B+
Playing his first 16-game season, Matt Schaub developed into a top-level quarterback, throwing for 4,770 yards and 29 touchdowns. General manager Rick Smith continues to draft wisely on defense and pulled in his second Defensive Rookie of the Year -- linebacker Brian Cushing -- to work with Pro Bowl linebacker DeMeco Ryans.
Tennessee Titans: GRADE B-
Coach Jeff Fisher's patience and Vince Young's recovery as a quarterback overturned an 0-6 start, and the Titans finished a respectable 8-8. Clearly, the team overrated the loss of dominating defensive tackle Albert Haynesworth, but Fisher and defensive coordinator Chuck Cecil fixed a secondary that was one of the worst in football at the beginning of the season.
Jacksonville Jaguars: GRADE B-
Owner Wayne Weaver criticized the Jaguars for being average over the past seven years, but coach Jack Del Rio did a nice job this season of juggling a roster that started as many as eight rookies, and he completely revamped the receiving corps. General manager Gene Smith got 58 starts out of his top four draft choices and started to create a new core group of players for the future.
AFC WEST
San Diego Chargers: GRADE: A
QB Philip Rivers played pitch-and-catch with 6-foot-4 and 6-foot-5 pass-catchers who create major matchup problems against every cornerback in the league. Defensive coordinator Ron Rivera fixed many defensive problems via corner and safety blitzes, but the Chargers are down to their fourth nose tackle, Ian Scott, and worry about stopping the run on a weekly basis.
Denver Broncos: GRADE: B
I'm being generous in giving the Broncos a B because I never expected them to get off to a 6-0 start. Credit goes to coach Josh McDaniels' work with QB Kyle Orton and Mike Nolan's job of shaving 7.8 points a game with a defense that surrendered 28 last year. But opponents caught up to the Broncos, and McDaniels created chaos by benching receiver Brandon Marshall and tight end Tony Scheffler for the finale.
Oakland Raiders: GRADE: D
Wins over the Eagles, Bengals and Steelers showed progress, but there probably isn't enough for Tom Cable to keep his job as head coach. Despite adding Seymour and Greg Ellis to the defensive line, the Raiders' defense gave up 23.7 points a game -- way too much -- and odds favor JaMarcus Russell's coming back at quarterback next season, which could lead to another slow start.
Kansas City Chiefs: GRADE: F
It seemed like a wasted year in the rebuilding process. The switch to the 3-4 defense only created older starters giving up 26.5 points a game, and QB Matt Cassel didn't have yard-after-the-catch receivers to bulk up his puny 5.9 yards-per-attempt average.
John Clayton, a recipient of the Pro Football Hall of Fame's McCann Award for distinguished reporting, is a senior writer for ESPN.com.
ESPN Senior Writer
Senior NFL writer and commentator
Joined ESPN in 1995
Member of the writers' wing of the Pro Football Hall of Fame in Canton, Ohio
2009 NFL PLAYOFFS: ROAD TO MIAMI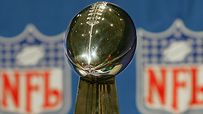 Who will supplant the Steelers as champions? The Colts and Saints will square off in Super Bowl XLIV on Feb. 7 in Miami.
COMMENTARY/BLOGS
CHAMPIONSHIP GAMES
Colts 30, Jets 17
Saints 31, Vikings 28 (OT)
DIVISIONAL ROUND
Vikings 34, Cowboys 3
Jets 17, Chargers 14
Saints 45, Cardinals 14
Colts 20, Ravens 3
WILD-CARD GAMES
Jets 24, Bengals 14
Cowboys 34, Eagles 14
Ravens 33, Patriots 14
Cardinals 51, Packers 45 OT