Commentary
Clinton Portis could end up in Philly
Breaking down the most important NFL offseason moves thus far
Originally Published:
March 2, 2011
By
Bill Barnwell
| Football Outsiders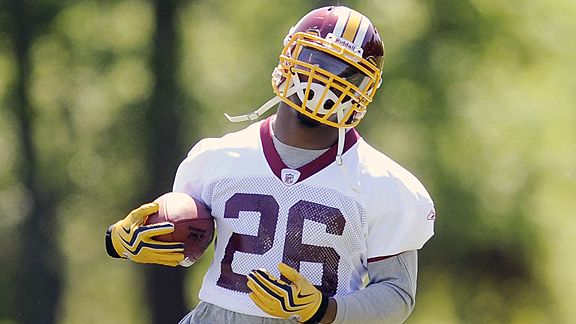 AP Photo/Nick WassClinton Portis still has some good years left. Where could he end up next season?
Teams in the NFL have been more aggressive about making roster moves this February than in past seasons and it's easy to understand why: With a lockout looming and an uncertain financial system lurking on the other side, teams are opting to get as lean as possible before heading into the darkness of labor strife. And by referring to "teams," we mean the same thing we always do: everyone but the Oakland Raiders.
While Oakland has locked up Richard Seymour and Stanford Routt to big contracts in an attempt to try to solidify its 15th-ranked defense from a year ago, the rest of the league is dumping veterans into free agency or trying to find new players on the cheap. Here, we'll examine the prudence of some of the more recent moves and project how they might shake out in 2011.
To read the rest of Football Outsiders' analysis on the most important offseason transactions so far, you must be an ESPN Insider.
Insider
ESPN Staff Writer
Bill Barnwell is a staff writer for ESPN.com.
Insider on NFL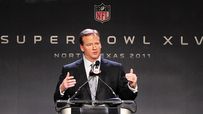 THE LATEST OFFSEASON CONTENT
Apr. 26: Scouts Inc.: NFC North team needs
Apr. 26: Schefter: McNabb fits with Vikings
Apr. 25: Scouts Inc.: NFC East team profiles
Apr. 25: Joyner: Fairley's stock should rise

Week of Apr. 18
Apr. 24:
Scouts Inc.: NFC West team needs
Apr. 23:
Scouts Inc.: NFC South team profiles
Apr. 22:
Schefter: Browns should draft Jones
Apr. 21:
Scouts Inc.: AFC North team needs
Apr. 20:
McShay Mock Draft 6.0
Apr. 20:
Scouts Inc.: AFC West team needs
Apr. 19:
FBO: Teams benefitting from lockout
Apr. 19:
Scouts Inc.: AFC East team needs
Apr. 18:
Schefter: Who the Jets should draft
Week of Apr. 11
Apr. 15: Kiper: Time to replace Brady, Manning?
Apr. 14: Joyner: Amukamara's stock is too high
Apr. 12: FBO: Forecasting NFL QB success
Apr. 11: Schefter: Fairley's stock is dropping

Week of Apr. 4
Apr. 8:
Schefter: Red flags surround Baldwin
Apr. 7:
Joyner: Why Julio Jones tops A..J. Green
Apr. 6:
Kiper: Mock Draft 4.0
Apr. 5:
FBO: How pro days impact 40 times
Apr. 4:
Schefter: Dalton could be a first-rounder
ESSENTIAL LINKS
NFL Rumor Central
Get news and rumblings before anyone
Adam Schefter's Blog
Weekly mailbags on hot topics
NFL Draft Blog
A look towards April 2011
Mel Kiper
Your source for the 2011 NFL draft
NFL Mock Draft Central
The place to go for the latest mock drafts