Monday Night Football to debut on Sept. 11 with Saints-Vikings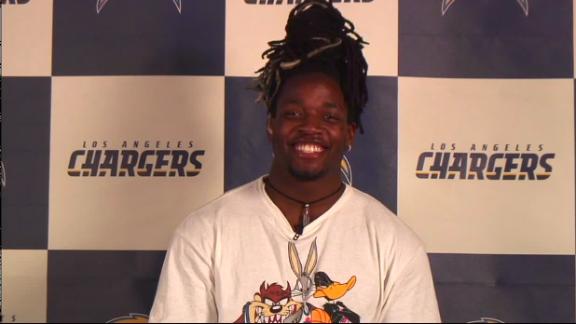 Gordon happy to open season on MNF
Chargers running back Melvin Gordon describes his initial reaction to seeing the team's schedule and what players look at first. Gordon also thinks it might be good to play in front of a smaller crowd at the StubHub Center the next two seasons.
Gordon happy to open season on MNF
The 2017 season of Monday Night Football on ESPN kicks off Sept. 11 with a prime-time doubleheader. Drew Brees and the New Orleans Saints travel to Minnesota, the site of upcoming Super Bowl LII, to take on Sam Bradford and the Minnesota Vikings at 7 p.m. ET. And in the nightcap, the Los Angeles Chargers visit the Denver Broncos at 10:15 p.m. ET.
Early-season marquee matchups include the Detroit Lions at the New York Giants on Sept. 18 and the Dallas Cowboys at the Arizona Cardinals on Sept. 25.
More from ESPN.com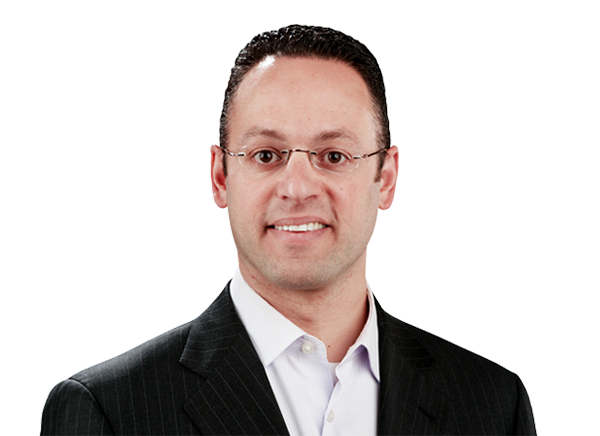 The Patriots will begin the 2017 season by hosting the Chiefs. The game should also feature the return of Patriots tight end Rob Gronkowski. Story
Long stretches of the Monday night schedule will feature divisional rivalries. In addition to the opening-night AFC West matchup between the Chargers and Broncos, this year's Monday night slate includes a Vikings-Bears matchup in Chicago on Oct. 9, a Colts-Titans clash in Nashville on Oct. 16, a Redskins-Eagles game in Philly on Oct. 23, a Broncos-Chiefs matchup in Kansas City on Oct. 30 and a rematch of last year's Week 17 NFC North championship game between the Lions and the Packers on Nov. 6 in Green Bay.
The intradivision action picks up again in December, when the Bengals host the Steelers on Dec. 4, the Dolphins host the Patriots on Dec. 11 and the Buccaneers hope to still have a chance to dethrone the defending NFC South champion Falcons on Dec. 18.
The NFC champion Falcons are one of eight teams that will make multiple Monday Night Football appearances in 2017. They play at Seattle on Nov. 20 in addition to their December game in Tampa. The Lions visit the Giants on Sept. 18 in addition to their November game in Green Bay. Washington visits the Chiefs on Oct. 2. Miami visits Cam Newton and the Panthers on Nov. 13. And the Eagles host the Raiders in Monday Night Football's 2017 finale on Christmas night.
The full Monday Night Football schedule (all times ET):
PRESEASON
• Thursday, Aug. 17 -- Tampa Bay Buccaneers at Jacksonville Jaguars, 8 p.m.
• Monday, Aug. 21 -- New York Giants at Cleveland Browns, 8 p.m.
REGULAR SEASON
• Sept. 11 -- New Orleans Saints at Minnesota Vikings, 7 p.m.
• Sept. 11 -- Los Angeles Chargers at Denver Broncos, 10:15 p.m.
• Sept. 18 -- Detroit Lions at New York Giants, 8:15 p.m.
• Sept. 25 -- Dallas Cowboys at Arizona Cardinals, 8:15 p.m.
• Oct. 2 -- Washington Redskins at Kansas City Chiefs, 8:15 p.m.
• Oct. 9 -- Minnesota Vikings at Chicago Bears, 8:15 p.m.
• Oct. 16 -- Indianapolis Colts at Tennessee Titans, 8:15 p.m.
• Oct. 23 -- Washington Redskins at Philadelphia Eagles, 8:15 p.m.
• Oct. 30 -- Denver Broncos at Kansas City Chiefs, 8:15 p.m.
• Nov. 6 -- Detroit Lions at Green Bay Packers, 8:15 p.m.
• Nov. 13 -- Miami Dolphins at Carolina Panthers, 8:15 p.m.
• Nov. 20 -- Atlanta Falcons at Seattle Seahawks, 8:15 p.m.
• Nov. 27 -- Houston Texans at Baltimore Ravens, 8:15 p.m.
• Dec. 4 -- Pittsburgh Steelers at Cincinnati Bengals, 8:15 p.m.
• Dec. 11 -- New England Patriots at Miami Dolphins, 8:15 p.m.
• Dec. 18 -- Atlanta Falcons at Tampa Bay Buccaneers, 8:15 p.m.
• Dec. 25 -- Oakland Raiders at Philadelphia Eagles, 8:15 p.m.
ESPN Staff Writer
Joined ESPN in 2011
New Jersey native and author of two published novels
EDITORS' PICKS
Jameis Winston's pro day workout wasn't exceptional, but he confirmed he's worthy of being the top pick.
McShay

As ESPN.com celebrates two decades of coverage, we rank the top players and teams of the past 20 years.
Story »

Mailbag: John Clayton explains why expanded playoffs are on hold and discusses overtime rules and extra points.
Story »