Commentary
Russian Olympic ban: How IOC got here, what happens next
Updated:
December 5, 2017, 8:42 PM ET
By
ESPN.com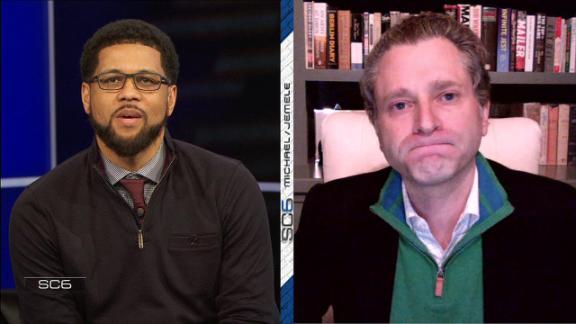 Schaap: Russia's ban big, but not comprehensive
Jeremy Schaap joins SC6 to break down the IOC's decision to ban Russia from the 2018 Winter Games over state-sponsored doping.
Schaap: Russia's ban big, but not comprehensive
The International Olympic Committee's executive board, led by president Thomas Bach, took the unprecedented step Tuesday of suspending the Russian Olympic Committee for "systematic manipulation of the anti-doping rules and system," but will permit individual athletes to compete in the upcoming Pyeongchang Winter Games if they meet standards determined by an IOC-convened panel.
The ruling comes after months of investigations that uncovered voluminous evidence of corruption and sabotage leading up to and during the Sochi 2014 Games, implicating every segment of Russia's Olympic sports industry: athletes, team officials, scientists, anti-doping administrators and government authorities.
With the Pyeongchang Winter Games less than 10 weeks away, the IOC is will now deal with the question of which Russian athletes should be eligible. It's a partial replay of the events preceding Rio de Janeiro's 2016 Summer Games, when the IOC also faced pressure to exclude Russia. This time around, there is was far stronger and more comprehensive evidence on the table, making the last-minute nature of the IOC's decision more glaring.
Anti-doping agencies from 37 countries, including the United States, called for a blanket ban on the Russian Olympic Committee, citing the scope and detail of the conspiracy and the odds that few prominent actors in Russian sport could have been unaware of it. That group did advocate that a path should be created for clean athletes to make their cases, and offered to help provide criteria for that process.
Here is a breakdown of what factored into Tuesday's decision:
More from ESPN.com

The International Olympic Committee will allow certain Russian athletes to compete in the 2018 Winter Games but under the Olympic Flag. Story
---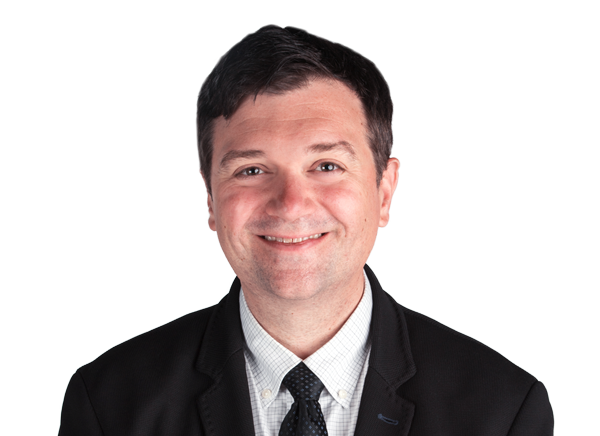 The International Olympic Committee's decision to ban Russia from the 2018 Winter Games in Pyeongchang, South Korea, promises to further dilute a men's ice hockey tournament that's already missing NHL talent. Here's what happens next. Story
The domino effect of the IOC's ruling
The strongest part of the IOC's ruling was suspending the Russian Olympic Committee "with immediate effect," based on recommendations from the Schmid Commission, which was charged with determining what roles were played by Russian officials and institutions.
The ruling also included these stipulations:
Individual Russian athletes who are invited under strict conditions to Pyeongchang 2018 will participate, be it in individual or team competitions, under the name "Olympic Athlete from Russia (OAR)." They will compete with a uniform bearing this name and under the Olympic Flag. The Olympic anthem will be played in any ceremony.
No accreditation for officials from the Russian Ministry of Sport at Pyeongchang 2018.
The exclusion of Vitaly Mutko, Russian's former minister of sport, and his deputy minister, Yuri Nagornykh, from any participation in all future Olympic Games.
The withdrawal of Dmitry Chernyshenko, former CEO of the Sochi 2014 organizing committee, from the coordination commission for Beijing 2022.
Suspension of ROC President Alexander Zhukov as an IOC member, given that his membership is linked to his position as ROC president.
The IOC reserves the right to take measures against and sanction other individuals implicated in the system.
The ROC must reimburse the costs incurred by the IOC during the investigations and contribute to the establishment of the Independent Testing Authority (ITA) for the total sum of $15 million, to build the capacity and integrity of the global anti-doping system.
The IOC will issue operational guidelines for the implementation of these decisions.
The IOC may partially or fully lift the suspension of the ROC from the commencement of the closing ceremony in Pyeongchang, provided these decisions are fully respected and implemented by the ROC and by the invited athletes and officials.
How will IOC determine which athletes are 'clean'?
AP Photo/Martin MeissnerRussian athletes, like Sergey Shubenkov, competed under a neutral flag at the 2017 IAAF World Track and Field Championships. Some will potentially face a similar situation for the 2018 Winter Olympics.
The IOC now has the daunting task of identifying which Russian athletes will be eligible to compete as Olympic Athletes from Russia. The process will be done under the aegis of the still-embryonic Independent Testing Authority (ITA), which is not yet fully operational but will eventually take on testing responsibility from some sports federations and other entities. A panel led by chairperson Valerie Fourneyron will also include a pre-Games task force with members from WADA, the Doping-Free Sports Unit (DFSU) and the IOC.
Athletes who meet certain requirements will be on an invitation list that will be submitted to the panel for consideration:
Athletes who have met the qualification standards for their respective sports.
Athletes who are considered "clean" because they have not been disqualified or declared ineligible by any anti-doping violation; have gone through all pre-Games testing recommended by the panel; and have undergone any other testing mandated by the panel.
Considering these factors, the IOC will ultimately determine who will be eligible for Pyeongchang from the invitation list.
Any doctor or coach whose athlete has failed a doping test, and any Russian officials from Sochi 2014, will not be allowed for consideration.
What about team sports, like ice hockey?
AP Photo/Pavel GolovkinA Russian Olympic team filled with homegrown stars like Sergei Plotnikov, left, and Anton Belov, right, along with former NHL stars such as Ilya Kovalchuk, second from left, and Pavel Datsyuk would have been the favorite to win gold.
The news has several major consequences. The foremost one: whether a Russian team competes in the hockey tournament. If it does, it would do so under a neutral flag.
Then there's the Kontinental Hockey League issue.
If the Russians do participate in the hockey tournament, the majority of the team's players will be from the KHL, since the NHL decided to not participate in the Games.
The KHL already has an Olympic break (from Jan. 29 to Feb. 26) built into its season schedule. But Pavel Lysenkov of Sovetsky Sport told ESPN last month that the KHL would eliminate the break in its schedule if Russia was banned. "If Russia is not admitted to the Olympics for doping reasons, the KHL will cancel the pause window in one month, which is now in the regular season," he said.
KHL board member Alexander Medvedev told Russian news agency TASS last month that "contracted players won't be able to go anywhere" should the IOC ban Russia from the 2018 Games. There was also talk that the Russian parliament was preparing a bill that would ban KHL players from leaving for the Games.
That decision would send ripples through several countries. There were 15 KHL players on the Team Canada roster for the Karjala Cup tournament, which is an Olympic showcase. There were seven KHL players on the Team USA roster for the upcoming Deutschland Cup tournament.
Russia's reaction?
Sasha Mordovets/Getty ImagesDeputy Prime Minister Vitaly Mutko, left, and President Vladimir Putin have both denied that there was systemic, government-enabled doping in Russia.
There was no immediate reaction from Russian officials, but statements out of Russia became more defiant as more evidence was released into the public realm leading into Tuesday's ruling.
In Russia, where athletics is a crucial flagship for national pride, the prospect of Russian athletes competing under a neutral flag and barring their national anthem from being played in medal ceremonies has prompted outrage and boycott threats.
Bach, who was unable to defend his 1976 Olympic fencing gold medal when West Germany joined the U.S.-led boycott of the Moscow Games four years later, has previously expressed his distaste for the effect boycotts have on athletes.
Officials up to and including Mutko, who is now Russia's deputy prime minister, have continued to deny that there was systemic, government-enabled doping despite testimony to the contrary. In his statement to the Schmid Commission, whistleblower and former RUSADA staff member Vitaly Stepanov includes his methodical historical overview of the consolidation of Olympic sport administration and anti-doping functions under Mutko's control.
Athletes sanctioned by the Oswald Commission -- there are 25 thus far -- also have made vehement declarations of innocence, including skeleton racer Elena Nikitina, who posted an open letter on her Instagram feed asking Putin to support them. Some of the sanctioned athletes say they will appeal and refuse to return their medals. TASS reported that Mikhail Prokhorov, the former president of the Russian Biathlon Union and majority owner of the NBA's Brooklyn Nets, said he would provide financial and legal support for a lawsuit against former Moscow lab director Grigory Rodchenkov.
Rodchenkov, who designed the doping and test-evasion strategy for Russia's Olympic athletes under an umbrella "Sochi Plan," fled to the United States in late 2015 and is under the protection of federal authorities.
The invective directed toward Rodchenkov, whom Russian officials have painted as a traitor who acted unilaterally, also increased in volume. Russian law enforcement authorities have issued a warrant for his arrest and indicated they want him extradited, though the U.S. and Russia do not have an extradition agreement. Last month, honorary ROC President Leonid Tyagachev told a radio reporter that "Rodchenkov should be shot for lying, like Stalin would have done," according to The Guardian.
IOC spokesman Mark Adams told ESPN in an email last week that the IOC "has written to the Russian Olympic Committee and has expressed its dismay with such inappropriate comments."
The evidence against the ROC
EPA PhotoFormer Moscow lab director Grigory Rodchenkov designed the doping and test-evasion policy for Russia's Olympic athletes. He has since become the main whistleblower in the case.
The oldest "new" evidence that emerged since Rio dates back to December 2016, when Canadian law professor Richard McLaren released the second and far more extensive portion of his independent report commissioned by WADA. McLaren Part II concluded that an "institutional conspiracy" encompassed 1,000 athletes across summer and winter sports, anti-doping and scientific personnel and government officials. Much of McLaren's work relied on forensic analysis that corroborated statements and evidence provided by Rodchenkov.
Two IOC commissions formed in the summer of 2016 followed up on McLaren's work: the Oswald Commission, which is investigating cases and determining sanctions against individual athletes, and the Schmid Commission, charged with determining what roles were played by Russian officials and institutions. However, cybersecurity issues stalled the Schmid Commission's cooperation with McLaren, and neither commission asked for formal testimony from Rodchenkov until the early fall of 2017. Nevertheless, the Oswald Commission made strong statements supporting Rodchenkov's credibility as a witness in a published ruling explaining its rationale for stripping cross-country skier Alexander Legkov of his Sochi medals and banning him from future Games for doping.
The Legkov decision included the first public disclosure that Rodchenkov had kept detailed handwritten diaries before and during the Sochi Games. Continuous notes from that time are considered among the most unassailable evidence by legal experts, and they fleshed out Rodchenkov's previous statements to McLaren, the New York Times and in the independent documentary "Icarus."
Finally, after months during which the Russian authorities refused to turn over the Moscow lab's electronic database, WADA received it from an unidentified whistleblower in October. Records from the Laboratory Information Management System cover the period from 2012 to 2015. WADA chief investigator Gunter Younger told the German ARD network last week that the database had been authenticated. The agency is currently identifying potential doping violations in the data and will turn that information over to the international winter sports federations by the end of December, several sources told ESPN.
Other countries banned from the Olympics
Countries suspended from Olympic competition
A look at other countries (or their specific sports teams) that were banned from Olympic competition. (Source: OlympStats.com)
| YEAR | COUNTRY | REASON |
| --- | --- | --- |
| 1920 | Germany | Not invited as World War I aggressor nation |
| 1920 | Austria | Not invited as WWI aggressor nation |
| 1920 | Hungary | Not invited as WWI aggressor nation |
| 1920 | Turkey | Not invited as WWI aggressor nation |
| 1924 | Germany | Not invited as WWI aggressor nation |
| 1948 | Germany | Not invited as World War II aggressor nation |
| 1948 | Japan | Not invited as WWII aggressor nation |
| 1964 | South Africa | Suspended by IOC |
| 1968 | North Korea | Suspended by IOC |
| 1968 | South Africa | Suspended by IOC |
| 1968 | Rhodesia | Could not enter host nation |
| 1972 | Rhodesia | Invitation revoked |
| 1976 | Rhodesia | Suspended by IOC |
| 1976 | Taiwan | Could not enter host nation |
| 1988 | Mexico (soccer) | Suspended by IF |
| 2000 | Afghanistan | Suspended by IOC |
| 2012 | North Korea (gymnastics) | Suspended by IF |
| 2014 | India | Suspended by IOC |
| 2016 | Bulgaria (weightlifting) | Suspended by IF |
ESPN senior writer Bonnie D. Ford and ESPN NHL reporter Greg Wyshynski contributed to this report.