United States Soccer president Carlos Cordeiro said winning the right to co-host the 2026 World Cup will be a "lightning rod" that will inspire more American children to take up the sport.
"We believe that soccer ... will become the preeminent sport in North America, and I am not just speaking for the U.S.," Cordeiro said on a conference call after FIFA's Congress voted for the joint bid presented by the U.S., Canada and Mexico's over the one prepared by Morocco.
But while soccer's popularity in the U.S. can expect a boost, it is unlikely to dominate anytime soon, sports experts said.
Soccer has enjoyed a surge in popularity since the U.S. hosted the World Cup in 1994 but it has a long way to go before it surpasses football, baseball and basketball.
"We probably aren't going to get the large increases in youth soccer participation that we did after 1994," said Victor Matheson, a specialist in sports economics at Holy Cross.
He said, however, that he expects 2026 to "help continue soccer on its really positive trajectory here."
---
World Cup 2018 must-reads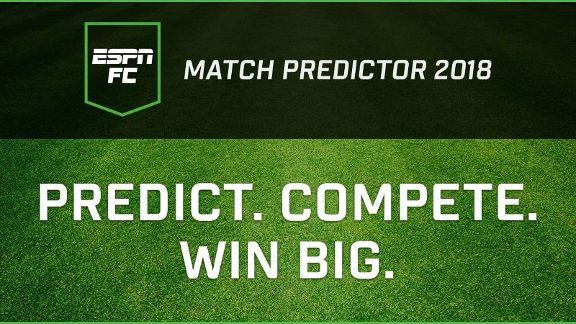 - Make your picks with ESPN FC Match Predictor 2018!
- Welcome to the Alternative 2018 World Cup Fans' Guide
- ESPN FC's experts make their picks
- Marvel's amazing World Cup spoilers
- Revealed: World Cup 2018 Ultimate XI
- Fixtures, results and full coverage
- Team-by-team previews of all 32 nations
---
Major League Soccer was launched two years after the tournament with 10 teams and has since grown to 23 teams, with 20 in the U.S. and three in Canada. Youth soccer got a bump as participation rates rose to 2.4 million in 1995 from 1.6 million in 1990. Today, that number stands at 4 million.
The U.S. and Canada did not qualify for this year's World Cup. Mexico did and will play its opener against Germany on Sunday.
Although it has not yet been determined whether the three hosts will qualify automatically for the 2026 tournament, that has been the tradition and was the case for both Japan and South Korea in 2002, when the two nations co-hosted the event.
"There is likely to be a small positive impulse from it in terms of soccer's popularity but it's not going to be a sea change," said Andrew Zimbalist, economics professor at Smith College.
The last time the U.S. staged the World Cup, critics said it would be a failure given perceived lack of interest in the game, with many saying the best players would be virtual unknowns to the American audience.
The tournament, however, proved critics wrong as it went on to set records for total attendance (3,587,538) and average attendance per game (68,991) that still stand.
Companies may be clamoring for sponsorship by 2026, especially since FIFA's World Cup bidding processes were tainted with a corruption scandal in giving the 2018 tournament to Russia and 2022 to Qatar, sports experts said.
"It's always hard to forecast eight years out," said George Belch, a marketing professor at San Diego State.
"But by the time we get to the 2026 World Cup, I think the big companies and the big sponsors in the U.S., and perhaps internationally, are going to welcome the opportunity for a somewhat controversy-free World Cup."