Ex-hockey players Denna Laing, Bobby Carpenter finish Boston Marathon as team
Updated:
April 20, 2017, 10:11 AM ET
ESPN.com news services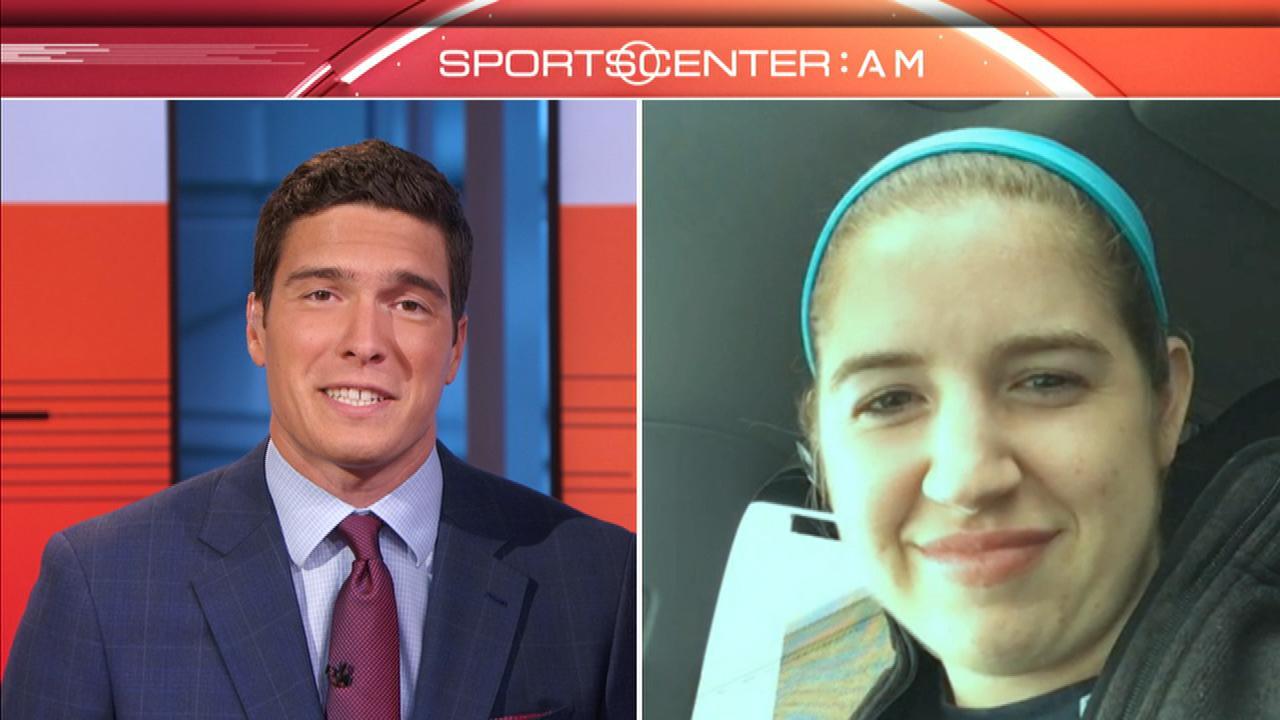 Boston Marathon a 'heartwarming experience' for Denna Laing
Boston Marathon a 'heartwarming experience' for Denna Laing
Two former hockey players teamed up to provide a special moment at this year's Boston Marathon.
Denna Laing, who was paralyzed in a women's game ahead of the 2016 Winter Classic, completed the Boston Marathon with help from former NHL player Bobby Carpenter, who pushed Laing's racing wheelchair throughout the 26.2-mile race.
"It went extremely well," Carpenter told WBZ TV in Boston after the pair finished in a time of 4 hours, 32 minutes and 30 seconds.
Laing took to Twitter to express her feelings following the race.
My heart is so full, can't believe I was just in the Boston Marathon #BostonStrong

— Denna Laing (@dlaing14) April 17, 2017
While the two Massachusetts natives had been planning their Boston Marathon appearance since last summer, they said the crowd's cheers made it hard for them to carry on a conversation.
More from ESPN.com

Paralyzed former NWHL player Denna Laing was pushed by NHL legend Bobby Carpenter along the Boston Marathon route in a racing wheelchair. Story
---
Geoffrey Kirui and Edna Kiplagat of Kenya won the men's and women's races at the Boston Marathon on Monday. American Galen Rupp finished second in the men's race by 21 seconds. Story
---
Boston police commissioner William Evans completed his first Boston Marathon since the 2013 bombings. Story
"It was hard to talk because it was so loud. We had to wait for it to die down and we just talked and read some signs," Carpenter said. "She kept me loose, it was awesome."
"My voice is gone because I said hello to everybody in the crowd," Laing told the TV station. "I felt like everybody was screaming my name. It was so awesome."
Monday's race was the first marathon for Laing, 25, and the second for the 53-year-old Carpenter, who played 18 seasons in the NHL for the Capitals, Rangers, Kings, Bruins and Devils.