Commentary
Being the best teammate possible is more important to Diana Taurasi than WNBA scoring mark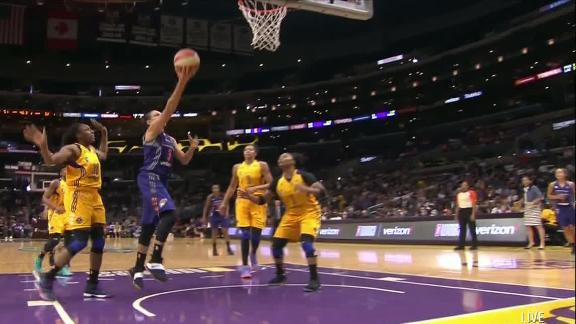 Taurasi breaks WNBA scoring record
Diana Taurasi's layup to establish a new high mark in career points earns her a standing ovation from none other than Kobe Bryant.
Taurasi breaks WNBA scoring record
NEXT VIDEO
Taurasi breaks WNBA scoring record

Taurasi breaks WNBA scoring record

Diana Taurasi's layup to establish a new high mark in career points earns her a standing ovation from none other than Kobe Bryant.

Kobe calls Taurasi's record 'well-deserved'

Kobe calls Taurasi's record 'well-deserved'

Kobe Bryant describes the circumstances that got him to Sunday's Mercury-Sparks game where Diana Taurasi became the WNBA's leading scorer. He also details how he and Taurasi are "cut from the same cloth."

Thompson congratulates Taurasi for breaking record

Thompson congratulates Taurasi for breaking record

Tina Thompson congratulates Diana Taurasi for breaking her WNBA career scoring record.
It says something about Diana Taurasi's mindset that when asked earlier this season about the WNBA's all-time regular-season scoring record, she didn't mention herself. Even though she was on the verge of breaking the mark, she was thinking about somebody else.
"Tina Thompson being the leading scorer, that's a big, big deal," Taurasi said of the retired forward who won four WNBA titles during her career. "Tina was a great player. It's the kind of stat that people talk about and that matters. And it will matter to the next person who passes it, and the next person after that."
Well, the next person is Taurasi. With 19 points Sunday in the Mercury's 90-59 loss at Los Angeles, she now has 7,494 in her 377 regular-season WNBA games, moving past Thompson's 7,488 in 496 games. (Taurasi also has scored 995 points in 47 career playoff games, as well, while Thompson scored 609 points in 47 playoff games.)
More from ESPN.com
Diana Taurasi needed less than 13 full seasons to score 7,489 points to become the WNBA's career leading scorer; Tina Thompson's 7,488 points came over 17 seasons. Story
---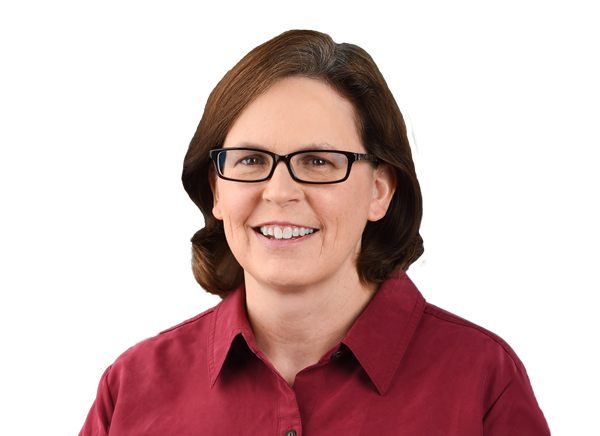 The words swagger and cocky come to mind, but there's also a thoughtful, reflective side of Phoenix Mercury star Diana Taurasi, who opens up about her marriage to Penny Taylor and what's to come in her career as she closes in on the WNBA scoring mark. Story
---
The Rio Olympics seemed to be a fitting closure to the USA Basketball careers of Sue Bird and Diana Taurasi. Now, nearly a year later, the duo has left the door open to continuing their U.S. careers. Story
---
And Taurasi, who turned 35 on June 11, isn't intending to stop anytime soon. She can see the potential of playing all the way to 2020 (and beyond?) and continuing to add to the record.
But that won't be the reason she's playing. Because while Taurasi certainly is enough of a sports fanatic to value the "big numbers" across all levels of athletics, she values something far more.
That's being the best teammate possible. Piling up points doesn't mean much if your team doesn't win, and Taurasi doesn't believe basketball is ever a game won by one person doing her own thing. It's a collaborative effort in which how you treat your teammates matters.
"Personalities are just as important as talent on teams," Taurasi said. "There have been teams I've played on that, frankly, weren't very good talentwise. But everyone was on the same page trying to get the same things done, and you can live with that.
"Then there have been teams with different agendas, which ripped the fabric of just wanting to win. And then you're too busy fixing yourself and your team, instead of working on beating other teams. That's when things become very difficult."
Taurasi is an elite-level scorer, obviously, and there are plenty of reasons why. She's a 6-foot guard with strength and size; she is far more athletic than she has usually been given credit for. Her instincts on court are a product of not just playing so much, but also being a great observer. Taurasi watches basketball with a very critical eye.
She can pull up for jumpers. Hit turnaround shots from the baseline. Get shots inside when they're open, and even when they're not.
Michael Gonzales/NBAE via Getty ImagesEarlier this month, Diana Taurasi broke the WNBA record for most career 3-pointers made, passing Katie Smith's mark of 906.
And then there is her 3-point shooting. That is what we'll always think about, long after Taurasi has stopped playing. The image will be of her from behind the arc, just about ready to launch a dagger. She now has 933 of them in her career, including four 3-pointers Sunday.
Few have ever made the long-range game look quite so effortless. Taurasi's strong wrists and super-quick release -- both when catching and off the dribble -- have always made her extremely hard to guard.
In fact, it seems the only thing that slows Taurasi from outside is when she's having a little calibration trouble and her shot is just a bit off. When it's on, opponents are in for a very disheartening time.
Because along with her ability to light foes up with her scoring, Taurasi has Grade-A level playmaking ability. She now has 1,598 career assists. Even when she's not technically listed as the point guard, Taurasi is usually the one with the ball in her hands when it's crunch time. As her close friend and former teammate Sue Bird once said, Taurasi always has had a point guard's personality and skills to go along with being a phenomenal scorer.
Taurasi won three NCAA titles at UConn and has three WNBA titles with Phoenix, where she has signed a contract to finish her career (whenever that is). Also among her championship haul are four Olympic gold medals. The debate about who is the best player in women's basketball history has her either first, or in the mix with just a very few others.
Barry Gossage/NBAE via Getty ImagesDiana Taurasi has won four WNBA titles, three NCAA championships and four Olympic gold medals.
But what Taurasi judges herself on, ultimately, is playing the game the right way. It's what she said even when she was a young UConn player, but now she can say it with the authority of knowing that she has done it for so long. And Taurasi being Taurasi, she says it in a more colorful way than most would.
"Everyone says experience is a great thing, but experience is a pain in the ass, too," she said. "When you experience winning, you know how to do it right. And when you see it's not being done right, it bothers you. You've got to put that aside, and make sure you just stay with the process."
That's what Taurasi has done while being in the spotlight of women's basketball throughout her career. She has never shied from the responsibility of taking the big shot at the most critical times in games -- and she has made those far more times than missed.
Though the scoring mark came on the road, Taurasi's parents were in the crowd Sunday, as Staples Center is less than 40 miles from her hometown in Chino, California. But wherever she plays, fans have gotten the chance to see one of the great athletes of her generation. And from here on out, Taurasi just adds to that.
espnW.com
Mechelle Voepel covers the WNBA, women's college basketball, and other college sports for espnW. Voepel began covering women's basketball in 1984, and has been with ESPN since 1996.
MORE WOMEN'S BASKETBALL HEADLINES